Editor's Note: Dr. Kok's first published book, "90% of Helping is Just Showing Up!", was published in 1996. It provided the foundation to his vision for the Care and Kindness movement, which in turn gave birth to the annual Kindness Conference at the Crystal Cathedral. The theme of "showing up" winds as a thread through all of his teachings. These excerpts from Chapters 4 and 9 of his new book, "The Miracle of Kindness", published in January 2005, provide further discussion of the importance of the showing up principle.
---
I wrote an article about Care and Kindness that was published in The Banner, our denominational publication that is subscribed to by about 40,000. It was an upbeat article about Care and Kindness prominently placed in the periodical. I was paid, and expected nothing more. From the thousands of readers, however, I received the surprising gift of two letters thanking me for what I had written. Two showed up! I had not expected any, so what a gift those two were to me! I have no recall of what they said in their notes, but I will never forget that they wrote.
It reminds me of when Jesus healed the ten with leprosy. Later, just one bothered to look Jesus up to express his thankfulness. Only one showed up. Showing up is not a common response. Maybe Jesus expected none, either, as I did with my article.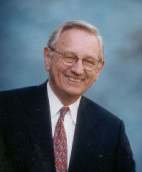 Dr. James R. Kok has written a series of articles on the essentials for a caring person. A handful of basic tools—wrapped in courage—are the keys to open doors.
As the Koach Of Kare,
Dr. Kok has been a pastor at the Crystal Cathedral for the past twenty years and heads the Care Ministry department of the church. He is the author of five books and numerous articles, and he is the founder of the International Conference on Care and Kindness.