In the last issue of Care Capsule, I wrote of the need for each of us to "weep with those who weep." Feeling another person's pain is not easy. We glibly claim "I feel your pain" but rarely do the words speak the truth. It sounds good; the effort is commendable, but actually coming close to feeling another's heartache or disappointment may be impossible.
Nevertheless, caring people are absolutely obligated to work in that direction and to talk the talk that communicates empathy and sympathy. When a father hugs his son who was just cut from the ball team, and says "that really hurts," he is probably a million miles from how the lad really feels. At least the dad is speaking the words of understanding and compassion.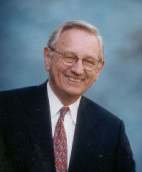 "Weep With Those Who Weep" is the fifth in a series of articles by Dr. James R. Kok on the essentials for a caring person.
A handful of basic tools —wrapped in courage— are the keys to open doors.
Dr. Kok believes there are 10–12 key concepts of which every caring person should be aware in order to step out as an effective friend and support-person.
They range from "naming the elephant" to "peace, peace when there is no peace".