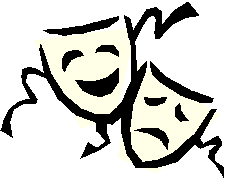 Light Notes
As a senior citizen was driving down the freeway, his car phone rang. Answering, he heard his wife's voice urgently warning him, "Herman, I just heard on the news that there's a car going the wrong way on 280 Interstate. Please be careful!"
"It's not just one car," said Herman. "It's hundreds of them!"
---
Dyslexics have more nuf.
In just two days from now, tomorrow will be yesterday.
I have kleptomania, but sometimes when it gets bad, I have to take something for it.
Corduroy pillows are making headlines!
I have to take my walk early in the morning, before my brain figures out what I'm doing.
Every time I hear the dirty word 'exercise', I wash my mouth out with chocolate.

Return to Care Capsule Front Page