"Dr. Bill" is a Clinical Psychologist and the author of three books, including "A Walk With Your Shepherd", and "Returning To The Father". He has contributed to other books, including "The Life Recovery Bible" and "What Makes A Man.". He's been in practice as a therapist since 1987 in Irvine where he lives with his wife, Kristi, and their three children.
Other reponsibilities Lydia holds at St. Andrews Presbyterian Church include Director of The Stephen Ministry, Director of Prayer Ministry, Coordinator of the Deacon Ministry and Director of Covenant Group Ministry. She is also Director of Adult Education Sunday classes and Advisor to Presbyterian Women.
Linda Bos

"Orchestrating a Good Death"
Can Death be Good? This workshop will lead participants in thinking about how we prepare for death - - the death of a loved one, of parishioners, or our very own. Information will be shared about how we can influence the way we, and others, face terminal illness and death.
Rev. Dr. Linda Bos has been a chaplain with VITAS Innovative Hospice Care in Orange County, California for seven years. She has done her doctoral work on caring for the dying, with a special emphasis on the spiritual care for persons with AIDS.

Valerie Kunz and Shirley Zink
"Simple Acts of Care & Kindness - A Church Festival"
We are called to emulate Christ's love. How better than through a Festival of Simple Acts of Care and Kindness? This is a proactive approach to doing what Christians are called to do. Come and learn how to develop
your own Festival, utilizing tools of teaching, accountability, responsibility and recognition. Make your life and the life of your church more responsive to God's children.
Valerie J. Kunz. co-chairs the Simple Acts of Care & Kindness Festival committee, is a Ministering Elder at the Crystal Cathedral as well as a New Hope volunteer, and has mentored a young friend for the past five years. Valerie's vocation is in Real Estate as a Regional Supervisor for Fairfield Properties L.P. in the Multi-Family Housing Industry.
Shirley Zink taught school before she began her family. She has been a New Hope telephone crisis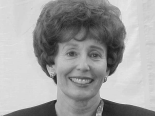 counselor, trainer and facilitator for 9 years. She is the Director of the International Conference on Care and Kindness and co-chairs the Simple Acts of Care & Kindness Festival committee. She founded the Simple Acts of Care & Kindness Foundation (S.A.C.K.), whose vision is to support and promote the "Care Conference, S.A.C.K. projects in churches and schools." She and her husband own West Coast Fund Raising.



Linda Scheck and Kim Bailey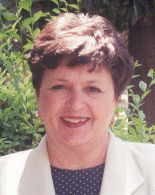 "Alzheimer's Disease: Meeting the Spiritual Needs of Dementia Patients and Families"
Learn how to reduce the isolation of Alzheimer families by keeping them integrated into church activities. Learn ways you may "tap into" the spiritual reserves that remain in Alzheimer patients, using familiar scripture reading and hymns in such a way as to encourage them not to neglect their own spiritual needs while caring for a loved one.
Linda Scheck is the Executive Director of the Alzheimer's Association of Orange County and has been involved in a variety of roles at the non-profit health association for more than 11 years. She is a family member who experienced the impact of Alzheimer's disease with her father-in-law who suffered from the illness until his death in 1984. It was that experience that compelled her to help make a difference for the nearly 50,000 Alzheimer patients in Oange County.
A graduate of U.C. Berkely with a degree in Political Science, Linda has been an E.S.L. and Adult Basic Education teacher and a community volunteer. She and her husband have two grown children, a daughter and a son.
Kim Bailey is Program Director for the Alzheimer's Association of Orange County, and in that role she works to establish and maintain collaborations with other providers in the aging network and to create public awareness of Alzheimer's disease and Association services in the community through public speaking and educational seminars..

Glenn DeMaster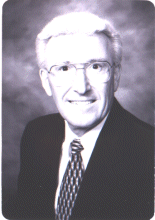 "Caring in the Workplace"
The atmosphere in your workplace directly impacts creativity, productivity, and personal satisfaction. You have a tremendous opportunity to make your workplace invigorating for all who labor there. Come and learn positive principles for caring in the workplace to bring out the best in people.
Rev. Glenn DeMaster has served as the Executive Pastor at the Crystal Cathedral since 1994. He is responsible for the pastoral staff and all the ministries of the congregation and is a member of the management team of the Crystal Cathedral Ministries.
He received his educational training at Central College, Pella, Iowa (B.A.), the University of South Dakota (M.A.), and Talbot Theological Seminary (M.A.C.E.) with additional course work at Fuller Seminary. He was ordained in 1983. He brings experience in leadership development, teaching, and team management. This experience comes from a broad background in public education, church ministry and denominational leadership in The Reformed Church in America. He and his wife Marilyn have two children and two grandchildren. Marilyn serves as the Director of Children's Ministries at the Crystal Cathedral.

Jim Kok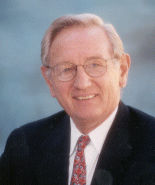 "Responding To Others So They Know You Care"
A review of basic, often neglected, tactics for skilled befrienders. Includes a brief return to "Naming the Elephant."
Dr. James Kok is Director of Care Ministry for the Crystal Cathedral Congregation of Garden Grove, CA. He has been an ordained minister of the Christian Reformed Church of America for 35 years. He speaks extensively throughout the United States and Canada. During his ministry Dr. Kok has specialized in the training of lay men and women, pastors and theological students in the art of caring and counseling, first at Pine Rest Christian Hospital and now at the Crystal Cathedral.
With Dr. Kok as the director, the Crystal Cathedral is an approved center for Clinical Pastoral Training. This is accredited training for seminary work specializing in the truly pastoral side of ministry. Dr. Kok provides both Extended sessions and Summer Intensive sessions.
Especially dear to his heart is the International Conference on Care and Kindness. His hands-on work as a pastor has led to a profound understanding of the issues and dynamics of personal grief and human suffering, on which he has written and spoken at length.

Janice Pfeffer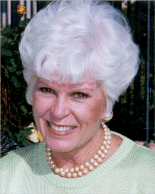 "Everything You Need to Know About Prayer"
The latest scientific research on prayer and healing. Several different types of prayer (some new to you) will be examined.
Janice Pfeffer is Senior Vice President of Agility Consulting International, where she teaches ACI methodology and manages development and training. Previously she conducted a nine-month experimental research project on the Effects of Touch and Prayer on Recovery After Cardiac Surgery. She has held various exectuive positions with Long Beach Community Hospital Medical Center, Minirth-Meier New Life Clinics, New Life Treatment Centers and Charter Hospitals.
Janice received her B.A Sociology/Psychology from the University of California, Santa Barbara and earned her M.A Psychology, M.P.C. Pastoral Counseling and Ph.D. Psychology degrees from Trinity College of Graduate Studies.

Greg Anderson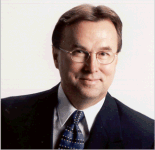 "22 (Non-Negotiable) Laws of Wellness"
The critically acclaimed workshop attended by over 250,000 people throughout the United States and Canada. Based on the author's best-selling book, participants will come away equipped with a road map for more effective personal care. Sessions include a complimentary workbook filled with practical resources and assessment tools to be used for your own care as well as in outreach to others.
Author of eight books, including the 1.3 million copy best seller, The Cancer Conqueror,
Greg Anderson today leads the Cancer Conquerors Foundation of America, a nonprofit educational and support outreach serving people throughout the United States. The organization's mission is to educate, empower, and encourage cancer patients and family members to achieve the highest possible level of physical, emotional and spiritual well-being.

Greg Anderson
"Cancer Calls for Caring: How Love Always Heal"
The dramatic true story of one person's miraculous recovery and 15-year survival from a 30 days-to-live lung cancer diagnosis. Greg Anderson will examine the central role caring and support played in his own recovery and help participants understand how to translate caring intentions into valuable "medicine".

Shari Bridgman

"Grieving and Healing the Wounds of Miscarriage"
Miscarriage strikes one out of every five pregnancies. The loss of a child through miscarriage is a trauma people too often suffer in silent agony. Dr. Bridgman uses her professional and personal experiences to bring hope and healing to miscarriage survivors and understanding to family and friends.
Dr. Shari Bridgman is a Marriage and Family Therapist who graduated from Wheaton College, and earned both her master's and doctoral degrees in psychology from Biola University. She is founder of the "Empty Arms" support groups, which are available in several states. A survivor of three miscarriages of her own, Dr. Bridgman has a private practice in Laguna Hills, California and lives with her husband and two sons.

Sande Herron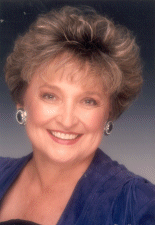 "Single Parents: Ten Terrific Techniques for Teens and Toddlers (That Really Work)"
Parenting as a "single" presents unique challenges requiring compassionate understanding and specific techniques. You will learn practical ideas and simple methods to make your task easier and your rewards more numerous.
Dr. Sandra Whitacre Herron is Director of the Singles Ministry at the Crystal Cathedral and is a trainer at the Fuqua International School of Christian Communications. Her many careers include being a credentialled and licensed teacher, speech pathologist and psychotherapist.
Sande's personal experiences with several life-threatening illnesses and divorce are what give her both compassion and credibility. Her family includes a blended family of eight children, eleven grandchildren and an ebullient dachschund named Pikku. Her favorite activity is flying with her husband Jim in a plane that he built.

Cordula Dick-Muehlke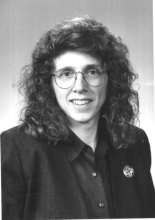 "Alzheimer's disease: The Art of Being Present "
Persons with Alzheimer's disease and their caregivers need your presence, involvement, and support. Yet, friends and family members often feel at a loss as to how to help, and then turn away. Dr. Dick-Meuhlke will share ways to connect with and support individuals with Alzheimer's disease and bring the love of God into their lives.
Cordula Dick-Muehlke, Ph.D., is a licensed clinical psychologist and executive director of Adult Day Services of Orange County. She also holds an appointment with the Institute for Brain Aging and Dementia at the University of California, Irvine. Dr. Dick-Muehlke, who has worked in the field of Alzheimer's disease since 1984, is a member of the State of California Health and Welfare Agency's Alzheimer's Disease and Related Disorders Advisory Committee, and is Vice President of the California Association of Adult Day Services. She speaks widely to lay and professional audiences on topics related to Alzheimer's disease and has also published professional articles in the area.
Dr. Dick-Muehlke holds a bachelor's degree in English from Portland State University, a master's degree in theology from Fuller Seminary in Pasadena, Californa, and a Ph.D. in clinical psychology from the Graduate School of Psychology at Fuller Seminary.

Frank Freed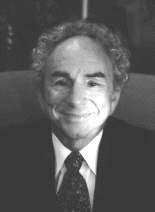 "My Response to God - is my Response to God's Ability"
God's Holy Spirit works in us and through us. Learn how we go about letting God do this.
Dr. Frank Freed is the Executive Director of the Crystal Cathedral Counseling Center, having served in this position for the last nine years. He is a graduate of Wheaton College and holds graduate degrees from Stanford University, Fuller Theological Seminary, and the Fuller Graduate School in Psychology. Dr. Freed is also an ordained minister in the conservative Baptist Church and served as a pastor for sixteen years.

John Coulombe

"What On Earth is Happening to My Family - Caring For and Dealing With Aging Parents"
As we go through middle-essence, our children go through adolescence and our parents head into convalescence -- the Sandwich Generation soon becomes a "Hoagie". In this session we will consider the "ideal", God's design, and some practical suggestions for handling this ordeal in which we sometimes find ourselves when caring for our aging parent(s).
John Coulombe and Jacque, his wife of 31 years, are the parents of two sons, Matt (26), who is married and Tim (24), both who are students at Talbot School of Theology and Dallas Theological Seminary and in ministry themselves. John has served as pastor to older adults for 11 years at the First Evangelical Free Church of Fullerton, California. For the past 35 y ears he has served pastorates in youth, marriage and family ministries in Long Beach and Santa Barbara.
John also works alongside the Christian Association of Senior Adults. (C.A.S.A.), a national network ministry for churches. He has led conferences, workshops and seminars for such organizations as Leadership Network, Greater Los Angeles Sunday School Association, C.A.S.A., American Society on Aging (A.S.O.A.), and Christian Management Association.
John Coulombe is a graduate of Judson Baptist College, Biola University in La Mirada, CA and Talbot School of Theology.

Dr. Mark Spee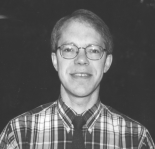 "Ethical Challenges We All Face"
A Christian family doctor talks about medical ethics (The new abortion pill, abortion, assisted suicide, sexual behavior, etc.)
Mark Spee has been a family doctor in Olympia, WA, for 16 years. He does a broad range of family practice, including delivering babies and caring for all ages from cradle to grave. His practice includes hospital care as well as office care. He is also primary care chief of his large group practice.
Mark received his undergraduate education at Calvin College, in Grand Rapids, MI. His medical degree comes from Wayne State Univ. Medical School in Detroit, and his family medicine training was in Kalamazoo, MI. He attends Olympia Christian Reformed Church, where he is an Elder, and currently teaches a High School Sunday School class. He is married with three children, is an avid gardener and loves to hike and snow-ski.

Renee Bondi

"Back on My Feet Again"
Just two months before her wedding, Renee Bondi suffered a freak accident leaving her quadriplegic. Although her life drastically changed overnight, she has triumphed and become an inspiration to many because of her consistently positive attitude and unfailing faith in God's Providence. In this presentation Renee takes the audience on her faith journey starting before her accident, continuing through the valley of fear and questioning, to her marriage and the birth of her son, through her sister's paralysis and anger and finally, coming to know Christ's peace once again. Renee's personal testimony is sure to melt your heart and lift your soul!
With a professional background that included years as a music teacher and Christian singer, Renee Bondi was equipped with the tools to effectively share her story and God's faithfullness with millions. Renee's retelling of the events leading up to her bizarre accident, the role God continues to play in her life, and the commitment of her family leaves audiences inspired and spritually uplifted.
Even though the doctors said she would never sing again, her voice was miraculously restored with a crystal clear, angelic sound. Since her accident, she has recorded three CDs and sold more than 40,000 copies.

Bill Worden

"Helping Families Grieve"
This session will present findings from the Harvard Child Bereavement Study - a recent longitudinal study of school-age children who lose a parent to death. Factors that put some children at risk will be identified and interventions to assist these children and their families cope will be discussed.
J. William Worden, Ph.D., ABPP, is a Fellow of the American Psychological Association and holds academic appointments at Harvard Medical School and at the Rosemead School of Psychology in California. He is currently a co-director for Harvard's Child Bereavement Study based at the Massachusetts General Hospital. His research and clinical work over 30 years has centered on issues of life-threatening illness and life-threatening behavior.
Dr. Worden has lectured and written extensively on topics related to terminal illness, cancer care, and grief. He is the author of "Personal Death Awareness" and co-author of "Helping Cancer Patients Cope." His book "Grief Counseling and Grief Therapy", now in its second edition, has been translated into 7 foreign languages and is widely used around the world as the standard reference on the subject. His newest book "Children and Grief: When A Parent Dies" was published by Guillford Press. Dr. Worden's clinical practice is in Newport Beach, California.
Bill Worden
"Is Mourning Necessary?"
This session will focus on the mourning process and how caregivers can facilitate individuals and families through the process. A model for understanding bereavement will be presented along with strategies for seeing that bereavement does not become complicated.

Judi Possnack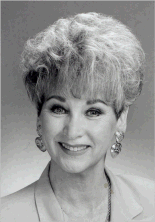 "Violence Is Affecting Our Families"
Learn how violence is effecting our families and how to deal with the emotional stress and pain involved. How to help your children and teens return to a healthy life when the abnormal has become normal.
Judi Possnack is a licensed Marriage and Family Therapist and Certified Employee Assistance Counselor. Her specialties include trauma recovery, self-esteem and boundary issues, couple and relationship counseling and divorce recovery. She is certified in the use of Eye Movement Desensitization and Reprocessing, which is especially effective in treating depression and anxiety due to Post Traumatic Stress. She is also certified in Clinical Hypnosis.
Judi combines her background in Psychology, Teaching and Law Enforcement with her personal experience as wife, mother of three grown children and grandmother of nine to provide affordable, caring treatment for those facing difficult life challenges.

Eric Evenhuis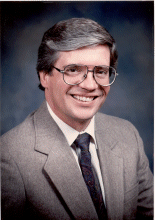 "Parenting Difficult Children in a Difficult World"
Learn how to never argue with your child again! Prevent your children from using drugs and alcohol. Recognize and prevent gang involvement. Learn how to deal with your strong-willed child!
Eric F. Evenhuis, D.Min. MFCC, is licensed as a Marriage, Family and Child Counselor. He is currently working as a therapist at Health Group Psychological Services in Rancho Cucamongo, California, where he provides individual, family, assessment and group counseling for the adult, older adult, adolescent and child populations. He is an Instructor/Trainer for the Parent Project , which is an on-site parent education program.
Dr. Evenhuis received his Bachelor of Arts from Calvin College, his Master of Divinity from Calvin Theological Seminary. and his Doctor of Ministry Pastoral Counseling from Fuller Theological Seminary.

Rev. Dr. Vicki Orr

"Lectio Divina"
Lectio Divina is Latin for Divine Reading, a practice in which one is led in slow steps of listening, meditating and contemplating a particular passage of Scripture in order to allow the Spirit of God to speak.
Pastor Vicki Orr is the Senior Associate Pastor at Presbyterian Church of the Master in Mission Viejo. She is a graduate of Fuller Theological Seminary in Pasadena, California with a Master of Divinity in 1985 and a Doctor of Ministry in 1994. She wrote her dissertation on prayer and healing.