---
Dr. Beth Aitken
Creating Space for Telling and Listening To Stories
This session will address the ways that group interactions can be framed around storytelling and responding. The aim of the interactive process is to provide opportunities for caring connections with one's own and others' experiences.
Dr. Elizabeth Aitken is a Professor of Education at Azusa Pacific University. She earned her Masters Degree at Regent University and her Ph.D. at the University of Maryland, College Park. Her academic work has emphasized the use of story and narrative to create transformational communities. She has worked in teacher education and church ministry for over 10 years. She is currently a student at Fuller Theological Seminary.
---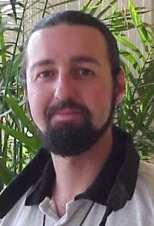 Erick Burres
Caring for the Creation
Learn about the Biblical requirement of caring for God's creation. Discover how caring for creation also shows that you are caring for other people. Take home practical knowledge and skills that will allow you to better care for God's Creation and become closer to Him.
Over the years Erick Burres has worked towards the long term care of many endangered and threatened species such as hooked-lip rhinoceros, green iguana, spotted owl, desert tortoise, pupfish and many others. He has been seen in international documentaries, national/local television programs, newspaper articles and as a featured environmental/sportsman speaker. In Orange County, California, he was the Ecological Reserve manager for Fish and Game's ecological reserves including the famous Upper Newport Bay and Bolsa Chica wetlands. He has also worked for non-profits, consultants, state and Federal government.
Currently Mr. Burres works as the South coast representative for the State Water Resources Control Board's Clean Water Team whose goal it is to empower citizens in the stewardship of our watersheds. He also volunteers as a Caring for Creation Coordinator for the Reformed Churches of the California Classis through the Office of Social Witness and is a Board Member for the Orange County Interfaith Coalition for the Environment. He is researching and writing an Old Testament Study on our forgotten heritage, the lost relationship with the creation, and a devotional for men, "Sportsmanship by the Book".
---
Freddie Charles
Emotional First Aid:
How To Help The Emotionally Injured After Tragedy Strikes
Learn life skills used by lay citizens and emergency responders to provide the support a person who is emotionally shocked needs immediately following a crisis event.
Freddie Charles is a volunteer and Director of Faith Based Programs for the Trauma Intervention Programs, Inc. (TIP). She is a retired educator and business office manager, who is the mother of two and grandmother to four. She received her BS at Southwest Texas State University and is the wife of the Director for Public Relations for the Crystal Cathedral Ministries.
---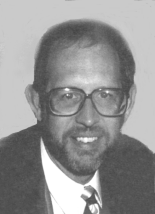 Rev John Coulombe
Saying Good-bye To Aging Parents — What To Say Before They Leave
When our aging parents begin to grow weak and weary, we begin making preparations for their future: downsizing the home, upgrading the care and lining up grave sites. But seldom do we begin bringing closure to the relationship — talking about things that matter most. That's what we'll talk about.
Rev. John Coulombe has served as pastor to older adults for 11 years at the First Evangelical Free Church of Fullerton, California. For the past 35 y ears he has served pastorates in youth, marriage and family ministries in Long Beach and Santa Barbara. He also works alongside the Christian Association of Senior Adults. (C.A.S.A.), a national network ministry for churches. He has led conferences, workshops and seminars for such organizations as Leadership Network, Greater Los Angeles Sunday School Association, C.A.S.A., American Society on Aging (A.S.O.A.), and Christian Management Association. John Coulombe is a graduate of Judson Baptist College, Biola University in La Mirada, CA and Talbot School of Theology.
---
Dr. Ken France
Empowering Positive Change In Others
When you know another person needs to change, how can you help that individual begin to move in positive directions? Some people back off, others intervene in flawed ways that lead to frustration. We will focus on effective strategies for helping people get to where they want to be.
Dr. Ken France is a Professor of Psychology at Shippensburg University of Pennsylvania and also works with the Pennsylvania State System of Higher Education. He is a valuable mentor to New Hope Online. He is the author of five books, including Crisis Intervention: A Handbook of Immediate Person-to-Person Help. Since 1975 he has been a practicing clinical psychologist. Ken and his wife Mary are member of Allison United Methodist Church where he is Lay Representative to the Annual Conference. Dr. France web site
---
Dr. Frank Freed
Art of the Gentle Heart
Living above the tyranny of 'shoulds'
Dr. Frank Freed is the Executive Director of the Crystal Cathedral Counseling Center, having served in this position for the last nine years. He is a graduate of Wheaton College and holds graduate degrees from Stanford University, Fuller Theological Seminary, and the Fuller Graduate School in Psychology. Dr. Freed is also an ordained minister in the conservative Baptist Church and served as a pastor for sixteen years.
---
Dr. Bill Gaultiere
Loneliness To Loveliness
Loneliness is the most common concern of the people you talk to. It's depressing and it can lead to serious illness and premature death. No one needs care and kindness more than the lonely. I'll show you how we can help the lonely become lovely, by helping them to develop attachments and appreciativeness.
Dr. Bill Gaultiere is the Executive Director of New Hope Crisis Counseling at the Crystal Cathedral and the founder of NewHopeNow.org, the world's first website to offer live, private online counseling for free. Dr. Bill is a Clinical Psychologist with a private practice in Irvine, where he lives with his wife and three children. He offers free self-help articles and other resources on his website, www.ChristianSoulCare.com.
---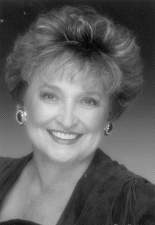 Dr. Sande Herron
Simple Secrets of Care-full Communications
Do you wonder what to say when someone is grieving? Do you often think of just the right thing you should have said — hours or days later? Do you cringe and go blank when someone is upset or angry? We care, but we don't know how to express our caring! The solutions are simple and easy to achieve. You can make a difference in the life of others simply be learning to communicate with the eyes and ears of your heart. More than lecture, participants demonstrate techniques in a practical and care-full way.
Dr. Sandra Whitacre Herron is Director of the Singles Ministry at the Crystal Cathedral and is a trainer at the Fuqua International School of Christian Communications. Her many careers include being a credentialed and licensed teacher, speech pathologist and psychotherapist.
Sande's personal experiences with several life-threatening illnesses and divorce are what give her both compassion and credibility. Her family includes a blended family of eight children, eleven grandchildren and an ebullient dachshund named Pikku. Her favorite activity is flying with her husband Jim in a plane that he built.
---
Ralph and Carol Honderd
Friendship: Catch The Vision
What are Friendship classes and how did a Friendship class inspire the Honderds to take early retirement in order to promote Friendship Ministries? The Honderds will share their story and give an overview of the impact that Friendship Ministries has had on the mentally impaired. They will also offer practical advice and answer questions on how to incorporate people with mental impairments into the church family.
Ralph and Carol Honderd are involved with Friendship Ministries primarily because of their daughter Carrie, who has severe mental impairments and has been a member of a Friendship group for several years. Ralph and Carol recently retired from their full-time jobs in order to spend all their time spreading the word about Friendship. Ralph was a Physical Education professor and coach in Grand Rapids, MI, and Carol was a teacher of alternative education in the Kentwood, MI, public schools. Ralph is also the President of the Board of Friendship Ministries and serves as a volunteer funds development director.
---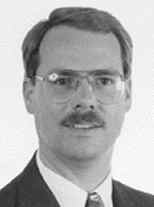 Bill Hoy
The Devastation of Suicide
"Suicide," according to Warren Wiersbe, "is the death we whisper about." Both inside and outside the church, suicide has become the unwelcome companion for many families. Through this workshop, we will learn how grief becomes particularly complicated after the suicide of a loved one and practical strategies for caring for people in the anger, shame, and guilt that often underscores the grief of a suicide survivor.
William G. (Bill) Hoy is president of Grief Resources, Inc. in Seal Beach, California and serves as a consultant in grief education at Hilgenfeld Mortuary. Bill also serves as an adjunct professor of health science at Cypress College and is a nationally-recognized speaker on issues of death, bereavement, and loss.
---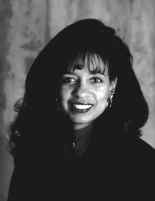 Dr. Debbie Hutchinson
Depression: Fighting Back
Depression is a very common disorder in our world today. There are many considerations in the cause of depression. Sometimes a person has experienced a loss through physical death or through the ending of a relationship. Other times the depression is the result of life change or a chemical imbalance. Whatever the cause, depression is powerful and no one likes it. So why do we develop a relationship with depression? Its hold is so strong that it can replace the human relationship. We develop a type of loyalty to it and take it with us wherever we go. Learn ways to "fight back" and declare a knockout in the 1st round.
Dr. Debbie Hutchinson is the Director of Staff Development at the Crystal Cathedral Counseling Center. She is a licensed Marriage and Family Therapist and has been seeing clients at the counseling center for 6 years. Dr. Hutchinson has a special interest in working with adults who have Attention Deficit Hyperactivity Disorder. Her passion is people, and she has a particular joy in working with couples and helping them find their way to marital bliss. She has celebrated 22 years of marriage and has a 15 year old son and an 12 year old daughter.
---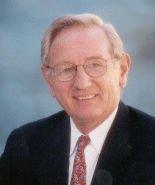 Dr. James R. Kok
Basic Tactics of Caring People
A total of eight basic tactics caring people follow, including 'Naming the Elephant' and 'Just Showing Up'.
5 Spiritual Laws of Care & Kindness
Five Spiritual Laws: Five simple but profound truths which, when taken seriously, will fuel a consistent delivery of spirit-lifting and confidence building care and kindness.
Dr. James Kok is Director of Care Ministry for the Crystal Cathedral Congregation of Garden Grove, CA. He has been an ordained minister of the Christian Reformed Church of America for 35 years. He speaks extensively throughout the United States and Canada.
During his ministry Dr. Kok has specialized in the training of lay men and women, pastors and theological students in the art of caring and counseling, first at Pine Rest Christian Hospital and now at the Crystal Cathedral.
With Dr. Kok as the director, the Crystal Cathedral is an approved center for Clinical Pastoral Training. This is accredited training for seminary work specializing in the truly pastoral side of ministry. Dr. Kok provides both Extended sessions and Summer Intensive sessions.
---
Bob Lee
12 Steps To Understanding And Connecting To Distractible Or Hyperactive People (An Owner's Manual)
This seminar will explore the causes of and management techniques of ADHD.
Bob Lee uses his skills in the field of psychology (he is Emeritus Professor of Psychology at Cypress College) in several important ways. In addition to his private practice at the Crystal Cathedral Counseling Center, he is a Trainer for the Department of Children at California State University, Los Angeles. He is also the staff educational psychologist for the Greater Long Beach Child Guidance Center at Memorial Children's Hospital.

---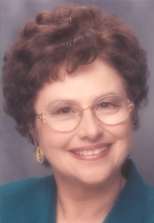 Sharon Marshall
Take My Hand: Guiding a Child Through Grief
There are many reasons for excluding children from the mechanics of grief. There are better reasons for involving them. A child unaffected by the death of a loved one is a myth. We who are their caretakers have a responsibility to ensure that whatever happens in their lives serves as an influence for good, not for evil.
Sharon Marshall is a coordinator of Divorce and Grief Recovery at the Crystal Cathedral and founder and director of the nationally acclaimed program, SCORE: Success in the CORE for Everyone. She has authored numerous books. Her most recent, "Take My Hand: Guiding Your Child Through Grief", helps parents and caretakers face the difficult task of mourning with their children. See Sharon Marshall web site
---
Helping Victims Of Domestic Violence Become Survivors
Merritt McKeon is a Family Law Attorney practicing in Orange, CA. As a survivor of domestic abuse, Merritt became an attorney while struggling to maintain contact with her three sons who were abducted by their father to Iran. Ten years later, she has them back. She is the author of "Stop Domestic Violence: An Action Plan for Saving Lives". She has appeared with her co-authors, Pastor Francois Dubau, and Louis Brown (Nicole Brown Simpson's father) on Larry King Live, the 700 Club, Good Morning America, Inside Edition, and many radio programs to speak about domestic violence and how to stop it in our families and communities.
Last year, Merritt founded a non-profit legal services for Battered Women to provide them with legal representation in family court. The DOMESTIC LAW PROJECT is seeking funding, and is already providing victims of domestic violence with legal representation. Merritt believes the community will respond and will provide support for the PROJECT. She looks forward to sharing her experiences as a survivor of domestic violence, and as an attorney representing survivors of violence.

---
Dr. Vicki Orr
Lectio Divina
Lectio Divina is Latin for Divine Reading, a practice in which one is led in slow steps of listening, meditating and contemplating a particular passage of Scripture in order to allow the Spirit of God to speak.
Pastor Vicki Orr is the Senior Associate Pastor at Presbyterian Church of the Master in Mission Viejo. She is a graduate of Fuller Theological Seminary in Pasadena, California with a Master of Divinity in 1985 and a Doctor of Ministry in 1994. She wrote her dissertation on prayer and healing.
---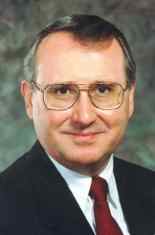 Rev. David Paap
Healing Love (General Session)
No matter how much we want to make disease, disability, and dying go away, we can't. But we can bring healing and relief for the suffering that people experience. Healing love is a gift of God to suffering people, and God uses us to relieve suffering and bring the peaceful strength of his healing love.
Healing Love (Workshop)
This workshop builds on the keynote presentation "Healing Love" You will be able to dialogue with the presenter, respond or ask questions, and learn from the comments of other conference participants. Together we will continue our quest to embody and express God's healing love to those who are suffering.

Dealing with Destructive Conflict In The Church
The record is clear: one or two people in a congregation can seriously disrupt, divide, and damage a caring Christian community. Individuals called "antagonists" go out of their way to make insatiable demands and attack the person or performance of others without substantive evidence. Especially when they attack a pastor or church leader, they can wreak havoc on the whole body of Christ. One of the best ways to promote a caring environment in a church is to prevent antagonism, and, should it surface, to deal with it decisively, skillfully, and effectively. This workshop will show you how.
Circles Of Care With Christ At The Center
People hunger for a caring Christian community. They want to belong and be loved. Congregations can use ChristCare Group Ministry to build caring small groups to meet these and many other ministry needs. Whether your church has an existing small group ministry, or is just thinking about how to start small groups, this session will give you a taste of being in a small group, help you to realize the potential of small groups for caring, and provide you with many "take alongs" — ideas, resources, and tools that can help your congregation develop
Equipping Christians For Care And Kindness With Stephen Ministries
The problem: there are many more people who need care than there are trained caregivers to provide it.
The solution: train and support more lay persons to provide high quality, distinctively Christian care.
The resource: The Stephen Series has made a difference in more than 8000 congregations from 100 denominations. This session will give you a taste of Stephen Ministry — the most powerful tool ever developed for organizing and equipping lay people in congregations to provide one-to-one care for those who are experiencing crises and needs of almost every kind. You will learn how the Stephen Series works, receive an example of Stephen Series training materials, and gain practical skills for caring in distinctively Christian ways.

How To Care (And How Not To Care) For Those Experiencing Pain And Suffering
All of us know people who are going through times of severe pain and suffering. At those times we are given the unique opportunity to alleviate suffering and to bring healing with our care. If we ignore some very basic and vitally important caregiving principles and skills, however, we can do more harm than good. This session will teach you some of the keys to good caring, show you pitfalls to avoid, and help you learn from your own experiences what works and doesn't work in caring for those who are suffering. You can learn to care for others with grace and genuine helpfulness.
Rev. David Paap is Program Director for Stephen Ministries, St. Louis. He has been on staff for over 19 years and currently serves on the top management team along with Dr. Kenneth Haugk, the organization's Founder and Executive Director. In addition to teaching at Stephen Series Leader's Training Courses and ChristCare Series Equipper's Training Courses, Rev. Paap speaks at church conferences about spiritual growth, small groups, Christian caregiving, and equipping God's people for ministry. Rev. Paap was pastor of a congregation for ten years and has retired as a chaplain in the U.S. Army Reserve after more than 25 years of service.
Rev. Paap was honored to receive the inaugural Crystal Wave Award in 1999 on behalf of Stephen Ministries, St. Louis.
---
Dr. Jan Pfeffer
Setting Up A Care Ministry Program At Your Church
A subtitle for this seminar could be "Empowering Lay Ministry in Your Church: Jan will give practical tips on the "how to's" of setting up a ministry, as well as give examples and content for training. She has a successful model from her own church to share.
Dr. Jan Pfeffer is Senior Vice President of Nexus Consulting, a company that does management consulting and transformation breakthrough. She is Pastoral Liaison and Director of Partners In Care at San Francisco Solano Church. She conducted research on the Effects of Personal Prayer and Touch on Recovery after Cardiac Surgery at Mission Hospital. She is on the Religious Outreach Committee for the Alzheimer's Association and has firsthand experience with care-giving, since her mother has Alzheimer's Disease.
Dr. Pfeffer earned her Bachelors in Psychology and Sociology from the University of California, Santa Barbara, her Masters in Pastoral Counseling and her Ph.D. in Relational Psychology from Trinity College of Graduate Studies.
---
Dr. Neil Plantinga
Contours of Christian Compassion
Dr. Cornelius Plantinga, Jr. is currently the Dean of the Chapel at Calvin College, and in January of 2002 will become the sixth President of Calvin Theological Seminary. He is an award-winning author with over 100 articles and essays that have appeared in such periodicals as Theology Today and Christianity Today. His current book project, Contours of Christian Compassion, has helped to give him insight for the vision of the Care Conference. Mr. Plantinga is an ordained minister of the Christian Reformed Church in North America and resides in Grand Rapids, MI with his wife, Kathleen, where he also enjoys swimming biking, golf and the thought of violin playing.
---
Dr. Andrew and Mae Rienstra
Mental Illness: A Family's Story
Andrew and Mae Rienstra will tell their story of living for 22 years with a mentally ill daughter diagnosed with "schizoaffective disorder." They will describe the sudden and shocking onslaught of the disease, their continuous struggle for coping skills, and the influence all this has had on their family and ministry. They will share information on available resources and how dealing with mental illness provides unexpected opportunities to assist others and grow in faith.
Both are very active in their state and community helping to provide housing for the mentally ill, counseling individuals who live with the mentally ill, forming family support groups, and providing guidance to religious leaders on ways to recognize and respond to mental illness. They believe honest and sensitive sharing of their personal journey provides hope for others in similar circumstances.
Dr. Andrew Rienstra is currently the Senior Pastor of the First Reformed Church in Pompton Plains, New Jersey, after having actively served in the United States Air Force from 1959-1962. He was then put on reserve status until 1992, with a reactivation during "Desert Storm". He remains active as a chaplain to the police department and the first aid squad in Pequannock Township. He and his wife of 42 years, Mae, an active real estate salesperson, have three children and five grandchildren. They love drama, music and reading as well as being active in sports. They have volunteered for many years in various county- and statewide organizations to assist the mentally ill, having been drawn to that call because of working with a daughter who has suffered mental illness for 20 years.

---
Paul and Clarice Schickling
Care and Kindness to People with Diabetes - (Tending the
Diabetic Soul)
Diabetes is a progressive self-managed disease that affects each member of the family as well as the person with diabetes. Much support is needed.
This workshop expresses the concerns of those with diabetes, their loved ones, friends and fellow workers. You will hear how, with compassion and the understanding of diabetes management programs, you will be able to provide encouragement, wisdom, emotional comfort, and care.

Clarice Schickling, Registered Dietitian and Paul Schickling, Registered Pharmacist, are Certified Diabetes Educators and owners of Diabetes Wisdom, Inc. in Orange, CA.
Paul has diabetes and together with his wife, Clarice, have worked in the field of diabetes
education for more than 20 years. They have been active in Health Ministries and are facilitators for hospital and church-based diabetes support groups. Paul and Clarice Schickling web site
---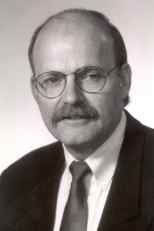 Dr. Harold Ivan Smith
Decembered Grief
Suffering the loss of a loved one at any time of the year is difficult. And then the grief gets reactivated during the holidays. The bereaving need care givers who do not try to take away the grief but empower the grief.
Friend Grief
The death of a friend is one of the most significant but unrecognized experiences of grief in American culture. "But it's not like you lost a family member" robs the grieving friend. Everybody needs a friend — especially when grieving for the loss of a close friend. You can make a difference.
Dr. Harold Ivan Smith is a popular speaker and grief educator. He received a doctorate of pastoral care from Rice Seminary and another in Spiritual Formation from Asbury Theological Seminary. He is a member of the Association for Death Education and Counseling and the National Hospice Association's Council for Professions. Dr. Smith has published more than 30 books and numerous articles including A Decembered Grief. He resides in Kansas City, Missouri.
---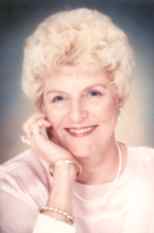 Betty Southard
Grandma Calls Me "Precious"
Though today's millennial grandma relates with kids over colas or cappuccino, she has the same mission as her own grandma did — to make a positive impart on her grandchildren's lives and to invest them with unconditional love and acceptance. If you're a grandparent, intimidated by your high-tech grandchild, sidelined by schedule challenges, or caught in sticky family politics, you'll be inspired with practical ideas for accomplishing your mission. If you're a parent, overwhelmed by the task of equipping your child with strong values and faith, you'll find hope in the reminder the your most powerful resource on earth is just a grandma away!
Betty Southard's spiritual depth is rooted in a lifetime commitment of prayer as well as over 35 years of practical experience. She has served on the teaching staff for Christian Leaders, Authors and Speakers Seminar since 1984 and is also an adjunct professor at Biola University as a part f the BOLD program. She holds a Master's Degree from Fuller Seminary, with an emphasis on marriage and family counseling. Her passion for a relationship with God and family has resulted in three practical books, including The Grandmother Book, and Come As You Are (How your personality impacts your relationship with God) Betty Southard web site
---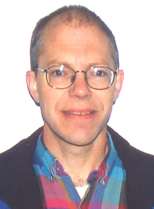 Dr. Mark Spee, M.D.
Ethical Issues in Caregiving
This seminar will look at recent issues in Bioethics, like stem-cell research, cloning, and genetic engineering. It will include discussions of diseases we may be on the brink of curing, like diabetes, liver failure, and Parkinson's. But here is the dilemma — the cure may come from aborted fetuses... Join us as we
talk about some of the tough choices facing us and those
we care for.
Dr. Mark Spee has been a family doctor in Olympia, WA, for 16 years. He does a broad range of family practice, including delivering babies and caring for all ages from cradle to grave. His practice includes hospital care as well as office care. He is also primary care chief of his large group practice.
Mark received his undergraduate education at Calvin College, in Grand Rapids, MI. His medical degree comes from Wayne State University Medical School in Detroit, and his family medicine training was in Kalamazoo, MI. He attends Olympia Christian Reformed Church, where he is an Elder, and currently teaches a High School Sunday School class. He is married with three children, is an avid gardener and loves to hike and snow-ski.
---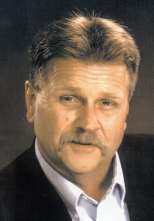 Bob Stuber
Empowering Parents: Choosing to Be Safe
Crimes committed against children are some of the darkest and frightening issues any parent can face. Prevention of this type of crime is realized on several different levels. The gambit runs from long term legislative action right down to the local grass roots level. The most effective prevention is carried out by concerned parents and other local professionals who decide to take a stand on behalf of those who are too young to protect themselves. Those attending this workshop will learn the basic formula for crime and prevention. This formula can be applied to any crime issue to find the best prevention techniques. The ultimate goal is to be able to offer those we care about a greater sense of security even when they hear of crimes happening around them.
Bob Stuber, a former police officer turned author and producer, has developed a reputation for taking on the tough issues. His approach to crime and prevention is unique. What makes his work so compelling and inspiring is that he stresses the importance of the parental role in crime prevention. Bob travels extensively throughout the United States and Canada, working with parents, kids, law enforcement members and educators on issues of family safety.
---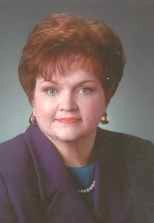 Millie Webb
National President for MADD
Millie Webb became intimately involved in 1971 with the drunk-driving issue when a drunk driver with a BAC percent of .08 rear-ended the van that carried Millie and her family. Two of her children died from the injuries sustained in this accident. A third, Kara, with whom she was pregnant at the time, was born blind and both she and her husband suffered severe burns. Millie has worked diligently with programs and on committees to reduce youth alcohol use and has been instrumental in helping make the national standard for drunk driving at the BAC of .08. She has won numerous awards and recognition for her efforts and has truly turned her scars into stars. She and her husband, Roy, reside in Franklin Tennessee with their other daughter Ashlea. MADD web site
---
Shirley Zink
Simple Acts of Care and Kindness (S.A.C.K.)
The mission of the SACK Foundation is to enrich lives through simple acts of Care and Kindness. It is based on the overwhelming desire to make a difference and to support the moral imperative that we must be better with each other, starting with our children.
You will hear about the program for schools that has been developed by the S.A.C.K. Task Force and how we can help our children learn to be more caring and kind. We will also discuss our role as Christians in the adult world.
Shirley Zink taught school before she began her family. She has been a New Hope telephone crisis counselor, trainer and facilitator for 9 years. She is the Director of the International Conference on Care and Kindness and co-chairs the Simple Acts of Care & Kindness Festival committee. She founded the Simple Acts of Care & Kindness Foundation (S.A.C.K.), whose vision is to support and promote the Care Conference, S.A.C.K. projects in churches and schools. She and her husband own West Coast Fundraising.
---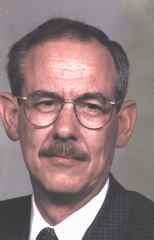 Bert Zwiers
Marching in the Light of God…Dealing with Disabilities

It is sometimes difficult to talk to, visit or otherwise deal with people who are seen as being "different". This talk deals with the "how to communicate and interact" with those who have a visible disability.
Bert Zwiers was diagnosed with MS in 1985 and retired from his position as a manager of an international construction company. He served six years as chairperson of the Christian Reformed Denomination Committee on Disability Concerns and is currently involved in disability awareness work in Canada. He does not let his wheelchair interfere with his life. In 2000, he had a book published called "Who Cares?…God Does" - 52 meditations dealing with the question of "where is God in all this?" Mr. Zwiers is 58 years old, is married to Tilly and has three children and nine grandchildren.