Conference Workshops
Aging with Grace — Sandra McMullen Hayhurst
The Art of Helping — Lauren Littauer Briggs
Bearing One Another's Burdens: the Spiritual Imperatives of Caring — Margaret Cottle, M.D.
Building A Safe Haven Marriage: Making Sense of Your Differences — Dr. Archibald and Kathleen Hart
Care and Kindness in Africa - Our Adventure— Bill and Harriet Bierling
Caring for Creation: We are Stewards of this Planet— Dr. Juan Carlos Ortiz
The Church and Post-Abortive Women — Traci Hildebrant
Creating a Culture of Caregiving — Marcia Potter
Depression: Fighting Back — Debbie Hutchinson
Dying With Diversity — Grief Cross-Culturally — Bill Hoy
Emotional First Aid — Freddie Charles
Essential Tools for Active Kindness and Care — Dr. James Kok
The Game of Life and How to Play It — Art Linkletter
Gentleness — Dr. Robert H. Schuller
The Gift of Forgiveness: Blessing Those Who Hurt You — Dr. Vicki Orr
Grief After Suicide — Bill Hoy
Hope Givers: Understanding How to Grow, Heal and Be an Encouragement in Your Relationships — Dr. Archibald and Kathleen Hart
How to Begin a Care Ministry for your Church: Simple Applications for Continued Kindness — Bev Michielson
Identifying Barriers to Expressing Care and Kindness — Ronda McCloud
Increase Kindness: How and Why — Dr. James Kok
Parenting Skills for Troubled Teens — Dr. Eric Evenhuis
The Secret of Transforming Power — Dr. Siang Yang Tan
Someone Has Alzheimer's: How To Be Present— Dr. Jan Pfeffer
S.O.S. for ADHD — Carolyn Harmes
Soul Care with Jesus — Dr. Bill Gaultiere
Take My Hand: Guiding a Child Through Grief — Sharon Marshall
Visiting The Sick: Practical Ways to Give Care, Comfort and Courage — Leah Stout
When Someone Has Bipolar Disorder — Dr. James Stout
When Things Won't Get Any Better — Lauren Littauer Briggs
---
Care and Kindness in Africa - Our Adventure
William Bierling is Pastor to Seniors at the River Christian Reformed Church in Redlands, California. He has been a pastor for 40 years, serving both in the local church and as a chaplain for the developmentally disabled and has developed a "Care Ministry" in the River Christian Reformed Church.
---
Lauren Littauer Briggs
The Art of Helping
The Art of Helping touches a felt need we all expericne: wanting to help a hurting person, but not always knowing what to say or do. The most important thing we can do for someone who is going through a difficult time is to let them know e care. We need to be there for them, spend time with them and write them notes to let them know that we are thinking about them, praying for them and sharing their pain. We need to be aggressive with our willingness to help.
When Things Won't Get Any Better
Most people are willing to rally around someone facing an immediate crisis, but we are less eager to enter into a situation where there is little hope that the condition will ever improve. Yet, these people are often the ones who need us the most. How can we help our friends who are dealing with chronic illness, permanent disability or a terminal diagnosis? This workshop will provide do's & don'ts, practical suggestions and specific answers to that difficult question.
Lauren Littauer Briggs, the daughter of nationally known speaker and author Florence Littauer, comes by her speaking and writing talents naturally. She has adopted the axiom "Every Day is a Gift" as her life's focus. Her speaking and writing encourages people with heartfelt messages and practical presentations. She holds a degree in psychology. Her passion for comforting those in crisis began with the deaths of her two younger brothers, the first when she was only seven years old. She and her husband opened their home to her grandmother, who lived with them for the last three years of her life, and she has been there through cancer battles with several friends.
---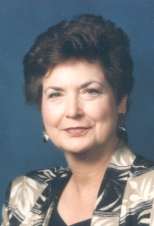 Freddie Charles
Emotional First Aid
A set of life skills used by lay citizens and emergency responders to provide the support a person who is emotionally shocked need immediately following a crisis event.
Freddie Charles is a volunteer and Director of Faith Based Programs for the Trauma Intervention Programs, Inc. (TIP). She is a retired educator and business office manager, who is the mother of two and grandmother to four. She received her BS at Southwest Texas State University and is the wife of the Director for Public Relations for the Crystal Cathedral Ministries.
---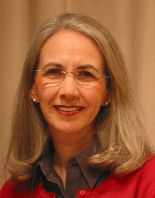 Margaret Cottle, M.D.
Bearing One Another's Burdens: the Spiritual Imperatives of Caring
A proper biblical understanding provides the foundation for sustained caring.
Margaret Cottle, M.D. is a palliative care physician and a clinical instructor at the University of British Columbia in Vancouver , BC , where she teaches in the Communication and Clinical Skills courses in addition to her teaching in Palliative Care. She has worked as a physician in Ohio and several places in Canada after earning her medical degree from the University of British Columbia in 1978.
Dr. Cottle is a regular speaker at Focus on the Family and Christian Medical and Dental Society conferences on topics such as "Care for the Terminally Ill," "How to Talk about Euthanasia," "A Christian View of Bioethics" and "Caring for Aging Loved Ones." She is a member of the Canadian Society of Palliative Care Physicians, the American Academy of Hospice and Palliative Medicine and the Christian Medical and Dental Society in Canada and the United States. She chairs the Physicians Resource Council for Focus on the Family Canada.
Dr. Cottle and her husband, Dr. Robin Cottle, an ophthalmologist, reside in Vancouver , British Columbia . They sponsor the UBC student chapter of the Christian Medical and Dental Society of Canada, hosting the students in their home every week for dinner and a Bible study. The Cottles have two grown children: Alan, who completed his degree in communications and aviation at Trinity Western University ; and Myra , who is studying science at Trinity Western. The Cottles also have a black labrador retriever, Ceilidh, who has her own hospital photo ID and visits patients and families on the Palliative Care Unit.
---
Rev John Coulombe
Retirement Issues
Panel Moderator
Rev. John Coulombe has served as pastor to older adults for 11 years at the First Evangelical Free Church of Fullerton, California. For the past 35 years he has served pastorates in youth, marriage and family ministries in Long Beach and Santa Barbara. He also works alongside the Christian Association of Senior Adults. (C.A.S.A.), a national network ministry for churches. He has led conferences, workshops and seminars for such organizations as Leadership Network, Greater Los Angeles Sunday School Association, C.A.S.A., American Society on Aging (A.S.O.A.), and Christian Management Association. John Coulombe is a graduate of Judson Baptist College, Biola University in La Mirada, CA and Talbot School of Theology.
---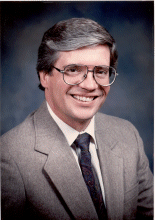 Dr. Eric Evenhuis
Parenting Skills for Troubled Teens
This seminar is designed to help parents and grandparent deal with out of control teenagers. We promise to help you never argue with your teenager again!
Dr. Eric F. Evenhuis, D.Min. MFCC, is licensed as a Marriage, Family and Child Counselor. He is currently working as a therapist at Health Group Psychological Services in Rancho Cucamonga, California, where he provides individual, family, assessment and group counseling for the adult, older adult, adolescent and child populations. He is an Instructor/Trainer for the Parent Project, which is an on-site parent education program.
Dr. Evenhuis received his Bachelor of Arts from Calvin College, his Master of Divinity from Calvin Theological Seminary. and his Doctor of Ministry Pastoral Counseling from Fuller Theological Seminary.
---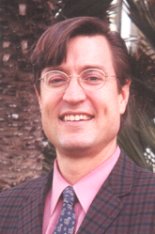 Dr. Bill Gaultiere
Soul Care with Jesus
Jesus was intentional about caring for his soul so he could care for the souls of others. He routinely practiced certain soul-nourishing spiritual disciplines that enabled him to minister to people in need with the love and power of the Holy Spirit. Join me as we learn Jesus' way by tapping into this inner spring of the Spirit's living water and then overflow to the thirsty souls all around us! Together we'll learn and experience the ancient (but currently uncommon) soul connection practices of Lectio Divina, Breath Prayers, Spiritual Friendship, and others.
Dr. Bill Gaultiere, Ph.D. is the Executive Director of the New Hope Crisis Counseling Center at the Crystal Cathedral and the founder of NewHopeNow.org, the world's first web site to offer live, private online counseling for free. Dr. Bill is also a Clinical Psychologist and Spiritual Director with a private practice in Irvine, CA, where he lives with his wife and three children. He is the author of "A Walk with your Shepherd" and "Returning to the Father" and offers articles and tapes on Christian psychology, marriage and family, and spiritual information on his web site, www.ChristianSoulCare.com. At his web site you can also sign up for a free semi-weekly devotional by email.
---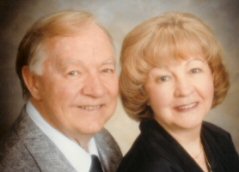 Dr. Archibald and Kathleen Hart
Building A safe haven marriage: Making sense of your differences
All couples enter marriage with a wide variety of differences. This seminar will explore ways in which you can understand and overcome these differences.
Hope Givers: Understanding how to grow, heal and be an encouragement in your relationships
Some of our deepest hurts come from our most significant relationships, whether in our family, friendships, marriage or divorce. God calls us to grow in our love and he uses our relationships to shape our character.

Dr. Archibald Hart is Professor of Psychology and former Dean of the Graduate School of Psychology, Fuller Theological Seminary, Pasadena, California. His books include "Children and Divorce, Adrenalin and Stress," and "The Anxiety Cure." His wife, Kathleen, plays a very important part in his professional career, often sharing in his seminars her experience as a woman.
---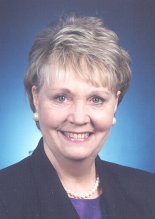 Carolyn Harmes
S.O.S. for ADHD
SOS stands for Symptoms Of Struggle and deals with learning more about the condition of ADHD. SOS also stands for Strategies Offering Success: proven practices that help not only those with ADHD but teachers and parents as well.
Carolyn Harmes holds a Special Ed Credential, a Resource Specialist Certificate and a Masters Degree in Special Ed from Chapman University. She has been a Resource Specialist working with students with Learning Disabilities Grades 1 - 6 and has been a Mentor Teacher in the Garden Grove Unified School District giving workshops on ADHD. She has taught Grades 5 and 6 at the Crystal Cathedral Academy for seven years and is on staff with the Crystal Cathedral Counseling Center, giving workshops on Parenting Skills for parents of ADHD children.
---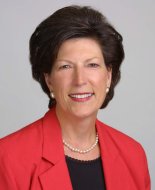 Sandra McMullen Hayhurst
Being a Blessing to the Blended
Aging with Grace
In this interactive session we will discuss the blessings of aging and working with the aging. We will examine and experience some things that impact our lives as we age.
Sandra McMullen Hayhurst is a trainer and speaker who specializes in presentations and workshops related to gerontology. She is a gerontology consultant who has developed and implemented creative service programs. In her workshops she covers issues such as determining when it's time for a loved one to stop driving, living options, dealing with caregiver stress, important legal documents, financial considerations and support services. She has served as a Director for the Alzheimer's Association in Camarillo, CA and various Coordinator positions at Methodist Medical Center in Peoria, IL and Community Memorial Hospital in Ventura, CA. Sandra received her M.A. in Gerontology from the University of Illinois and she holds a Teaching Certificate in Illinois.
---
Traci Hildebrant
The Church and Post-Abortive Women
How do we, as the church, respond with love and kindness to women who have had abortions? In this workshop you will learn the answer to questions like: What is post-abortion stress syndrome; how prevalent is it in the church; what to say, or not to say, when someone shares this "secret" from their past; can a woman who has had an abortion ever really "feel" forgiven; what are the steps to healing from this past; after abortion: living free in Christ.
Traci Hildebrant founded Mayfair Community Cares (MCCARES - Mayfair Community Church's Abortion Recovery and Education Services) in 2000 as an outreach to women inside and outside the church. It currently includes two types of support groups: "Forgiven and Set Free" – for post-abortive women, and "A Time to Heal" – for other types of issues. Part of this ministry's calling is to equip and prepare other women for similar ministry. She is also a speaker for TeenAwareness, Inc., an abstinence-only health education provider in Southern California. Traci says, "It wasn't that many years ago that I could never even say the word "abortion", let alone admit to others that I had one, yet now I am called to share this dark past with students all over Orange County. I am continually awed at how our awesome Father uses the muck and mire of my past to glorify Him."
Traci has been married 19 years and she raised a niece. She works for The Salvation Army as an Accounting Manager for the Adult Rehabilitation Centers.
---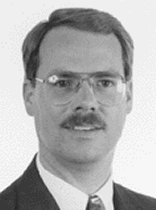 Bill Hoy
Grief After Suicide
Suicide, according to Warren Wiersbe, is the "death we whisper about." In addition to the shame and stigma that often accompanies this grief, it is complicated by the multitude of unanswered questions. Here, we'll talk about practical ways to respond when called to minister to a family living through the aftermath of suicide.
Dying With Diversity — Grief Cross-Culturally
This workshop will help you learn basic principles for showing care and kindness towards others who are from a different culture than your own.
William G. (Bill) Hoy is president of Grief Resources, Inc. in Seal Beach, California and serves as a consultant in grief education at Hilgenfeld Mortuary. Bill also serves as an adjunct professor of health science at Cypress College and is a nationally-recognized speaker on issues of death, bereavement, and loss.
---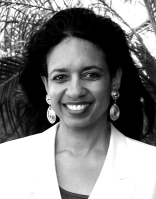 Dr. Debbie Hutchinson
Don't Panic, You're the Boss
Have you ever thought you were having a heart attack because of the chest pain, heart palpitations, shortness of breath and dizziness you were experiencing only to find there was no medical reason for these symptoms? Don't panic! If you've ever had a panic attack or know someone who has, you are already aware of how disabling they can be. The "good news" is that you can conquer your fear of the attacks, put yourself in a position of control and possibly eliminate the attacks. Why not experience freedom and live the life you were created to live? Join Dr. Hutchinson at this informative workshop and learn about panic Disorder, how to manage panic attacks, and how to be "the boss" in your own life.
Dr. Debbie Hutchinson is the Director of Staff Development at the Crystal Cathedral Counseling Center. She is a licensed Marriage and Family Therapist and has been seeing clients at the counseling center for 7 years. Dr. Hutchinson has a special interest in working with adults who have Attention Deficit Hyperactivity Disorder. Her passion is people, and she has a particular joy in working with couples and helping them find their way to marital bliss. She has celebrated 23 years of marriage and has a 16 year old son and an 13 year old daughter.
---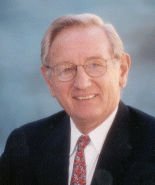 Dr. James Kok
Essential Tools for Active Kindness and Careing
This seminar will include a listing and elaboration on a half dozen practical necessary, sometimes surprising techniques, tools and attitudes the earnest care and kindness activist must incorporate into his/her repertoire of approaches and behaviors.
Increase Kindness: How and Why
Feeling kindly is not the same as being kind. Moving into delivering acts of kindness and conspicuous caring activity requires a thoughtful, reflective change. It is not likely to occur without deliberate re-thinking, both of who you are and who the other persons are. The motivating forces behind making kindly behavior an intentional way of life is more than responsiveness to God's call. The reason we should adopt care and kindness as a way of life is that it is a powerful healing force. Secondly, the deliverer of care and kindness is helped, healed, renewed by that good he/she delivers to and for others.
Dr. James Kok is Director of Care Ministry for the Crystal Cathedral Congregation of Garden Grove, CA. He has been an ordained minister of the Christian Reformed Church of America for 35 years. He speaks extensively throughout the United States and Canada.
During his ministry Dr. Kok has specialized in the training of lay men and women, pastors and theological students in the art of caring and counseling, first at Pine Rest Christian Hospital and now at the Crystal Cathedral.
With Dr. Kok as the director, the Crystal Cathedral is an approved center for Clinical Pastoral Training. This is accredited training for seminary work specializing in the truly pastoral side of ministry. Dr. Kok provides both Extended sessions and Summer Intensive sessions.
---
Art Linkletter
The Game of Life and How to Play It
Art Linkletter has lifted our spirits for over sixty years. This Emmy Award winner has performed in such popular television and radio shows as House Party, People Are Funny, and Kids Say the Darndest Things, based on his best-selling book of the same title. A true master of the podium, this recipient of ten honorary doctorate degrees has inspired thousands of audiences during his prolific speaking career.
Kids Say the Darndest Things was one of the top 14 best sellers in American publishing history and #1 for two consecutive years. The latest among the 23 books Art has written is the recent best-seller "Old Age is Not for Sissies."
Art has served on the President's National Advisory Council for Drug Abuse Prevention, the Presidential Commission to Improve Reading in the United States, the President's Commission on Fitness and Physical Education, and he was named Ambassador to Australia and Commissioner General to the 150th Australian Anniversary Celebration by President Reagan.
Equally well known as a businessman, Art has served on many Boards of Directors including MGM, Western Airlines, Kaiser Hospitals, and the French Foundation for Alzheimer's Disease to name but a few. As Chairman of the Board of Linkletter Enterprises, Art oversees enterprises involved in the building and management of public storage properties, office buildings, cow-calf operations, real estate development, cattle and sheep stations in Australia, and various oils enterprises around the world.
---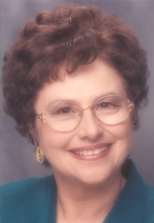 Sharon Marshall
Take My Hand: Guiding a Child Through Grief
"They won't remember." "They can't possibly understand." "Perhaps the best thing we can do for them is to help them forget." These are the reasons for excluding children from the mechanics of grief. There are better reasons for involving them. A child unaffected by the death of a loved one is a myth. We who are caretakers have a responsibility to ensure that whatever happens in their lives serves as an influence for good, not for evil.
Sharon learned these lessons the hard way. Between the ages of 2 and 4, her son faced 4 deaths...one of them his infant brother. In this workshop you will learn: age-typical reactions to grief; symptoms of normal grief; symptoms of abnormal grief, and where to find help; how to use to the death of a loved one to plan eternity, rather than fear, into the hears of your children.
Sharon Marshall is a coordinator of Divorce and Grief Recovery at the Crystal Cathedral and founder and director of the nationally acclaimed program, SCORE: Success in the CORE for Everyone. She has authored numerous books. Her most recent, "Take My Hand: Guiding Your Child Through Grief" , helps parents and caretakers face the difficult task of mourning with their children. See Sharon Marshall web site
---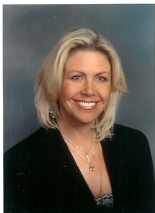 Rhonda McCloud
Identifying Barriers to Expressing Care and Kindness
Participants are invited to come to this workshop to identify barriers in thinking and communication that block being kind. Come reconnect with your inner self and see how you can change. Discover questions and tools that you can use to help others. Give yourself a positive possibility thinking treat during this session to find the answers.
Rhonda McCloud has been a New Hope Counselor for 10 years (New Hope Counselor of the Year 2003) and she worked in program development with Los Angeles County programs for children at high risk as a Mental Health Wraparound Facilitator. She is CISM certified in Critical Stress Management and is the author of "Love and Forgiveness" in Angles On Earth Magazine. Rhonda holds an MA degree in Behavioral Science-Conflict Management-Negotiations.
---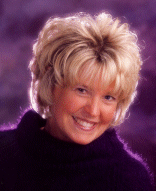 Bev Michielson
How to Begin a Care Ministry for your Church: Simple Applications for Continued Kindness
Carry on the SACK theme as we discuss the ABC's of creating your own Care Ministry for your church. Practical applications and "how to's" regarding existing ministries will answer the following questions:
How do we begin?
What people do we need in place?
How can we get the church involved?
How can we tie into other ministries?
Conference Song Leader
Bev Michielson has successfully created and maintained various Care Ministries in different areas of the country. In 2000, she founded 'Through Me Ministries', which deals with care on multiple levels from children through the elderly, as a means of coordinating all of her involvements. Throughout her career, she has blended a host of volunteer service projects with her professional singing, which included working as a backup singer for a recording studio.
She inherited her talent from a musical family and from her mother, who was a piano teacher. She marks her singing career as having begun at age 13 on a bus ride home from a Billy Graham crusade. Her performances included several Junior Miss contests, leading up to her receiving the Miss Congeniality award in the Miss Michigan Junior Miss Pageant. She has sung with church choirs as both a member and a soloist and in October of 2001 she gave a mini-concert at the Crystal Cathedral in Garden Grove, California. She is actively working as a songwriter and publisher, with her most recent project being a CD of children's songs for the KINDer Kids program in public schools.
---
Dr. Vicki Orr
The Gift of Forgiveness: Blessing Those Who Hurt You
Discover how to move through six stages of forgiveness in order to respond to evil with goodness, to bless those who curse you, and to live in the flow of blessing.
Pastor Vicki Orr is the Senior Associate Pastor at Presbyterian Church of the Master in Mission Viejo. She is a graduate of Fuller Theological Seminary in Pasadena, California with a Master of Divinity in 1985 and a Doctor of Ministry in 1994. She wrote her dissertation on prayer and healing.
---
Dr. Juan Carlos Ortiz
Caring for Creation: We are Stewards of this Planet
Dr. Juan Carlos Ortiz, a native of Buenos Aires, founded five churches and was pastor of the largest evangelical church in Buenos Aires from 1966 to 1978. He has ministered in conventions, congresses, universities, seminaries and churches in five continents. He has taught in the Instituto Biblico de la Plata in Argentina and the Fuqua School of Communications, which operates on the campus of the Crystal Cathedral, in Garden Grove, California. He was also Pastor of the Hispanic Ministry at the Crystal Cathedral. For five years, Dr. Ortiz produced the television series, "La Hora de Poder," which was aired in a dozen Latin American countries and he produced two radio series, one in Argentina ("La Hora de la Fe") and one in Southern California ("Una Cita con Juan Carlos Ortiz").
---
Panel Speakers - Questions on Care and Kindness
| | | |
| --- | --- | --- |
| | | |
| Susan Balk | | Debbie Hutchinson |
Susan Balk has been Director of Training for New Hope, a twenty-four hour telephone crisis counseling center, for ten years. An experienced speaker on grief, she is past-president of the Achievers Toastmasters Club. She has a certificate in continuing education program for "Ministering to Families After a Traumatic Death" and has completed both the Basic Training for Clinical Pastoral Education and the Robert H. Schuller Institute course for "Successful Communication".
Dr. Debbie Hutchinson is the Director of Staff Development at the Crystal Cathedral Counseling Center. She is a licensed Marriage and Family Therapist and has been seeing clients at the counseling center for 7 years. Dr. Hutchinson has a special interest in working with adults who have Attention Deficit Hyperactivity Disorder. Her passion is people, and she has a particular joy in working with couples and helping them find their way to marital bliss. She has celebrated 23 years of marriage and has a 16 year old son and an 13 year old daughter.
---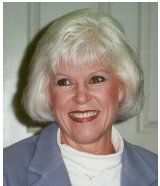 Dr. Jan Pfeffer
Someone Has Alzheimer's: How To Be Present
This topic will cover the following points: new way to communicate; new ways to pray, the importance of spirituality; and dementia doesn't negate value.
Dr. Jan Pfeffer is Senior Vice President of Nexus Consulting, a company that does management consulting and transformation breakthrough. She is Pastoral Liaison and Director of Partners In Care at San Francisco Solano Church. She conducted research on the Effects of Personal Prayer and Touch on Recovery after Cardiac Surgery at Mission Hospital. She is on the Religious Outreach Committee for the Alzheimer's Association and has firsthand experience with care-giving, since her mother has Alzheimer's Disease.
Dr. Pfeffer earned her Bachelors in Psychology and Sociology from the University of California, Santa Barbara, her Masters in Pastoral Counseling and her Ph.D. in Relational Psychology from Trinity College of Graduate Studies.
---
Marcia Potter
Creating a Culture of Caregiving
Caring communities have a soul, are fed with energy and compassion, and are guided by clear principles related to how people are cared for when in need. Marcia's presentation will cover the key factors for how to create a strong and responsive community so badly needed in our global village.
Marcia Potter is a Health Ministry Practitioner, business woman, and entrepreneur. She is the Parish Nurse and Program Director for the Lutheran Health Ministries of the Foothills in Glendale, CA and a member of the nursing team for the Health Ministry Collaborative. She is the Chief Clinical Officer of ElderQuest, a professional services and care management advocacy firm based in Los Angeles; she is the Chief Executive of SynTact Solutions, where she maintains a private practice as an experienced organizational strategist; and she is an affiliated instructor and consultant for the Center for Non-Profit Management in Los Angeles. Her clients represent private, public, and non-profit international organizations.
She received her Associate's Degree in Nursing from Southwestern Michigan College in 1971, a Bachelor of Science from Western Michigan University in 1976, a certification in Parish Nursing from Azusa Pacific University School of Nursing in 2003, and will complete a Master of Arts Degree in Business and Policy Studies from the State University of New York, Empire State College in May of 2005.
---
Dr. Robert H. Schuller
Gentleness
Do you know of a university that has a course where you can major in gentleness? No! What religion focuses on gentleness? Even though the Holy Bible mentions that word gentleness again and again and again, somehow gentleness has gotten lost in our daily focus. We have not been known through history for gentleness. I want each of us to say in our hearts, "God, make me a gentle giant." Because gentleness is the greatest power in the world . Gentleness is the most powerful weapon against violence.
Dr. Robert H. Schuller founded the Garden Grove Community Church in 1955, which today, as the Crystal Cathedral, hosts the Hour of Power, a weekly television show that has grown into the most-watched religious program in the world.
Dr. Schuller is the author of over 30 books, six of which have found a place on the New York Times and Publishers Weekly best-seller lists. Robert and Arvella Schuller have five children, all active in Christian ministry. Dr. Schuller's son Robert A. Schuller is also an ordained minister of the Reformed Church in America.
---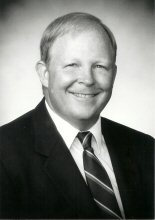 Dr. James Stout
When Someone Has Bipolar Disorder
Find relief from guilt, anger, fear and exhaustion by learning how: to set boundaries; recognize warning signs, symptoms and triggers; find and use professional treatment options, recovery strategies and faith-boosting resources; and give encouragement.
Rev. Dr. James T. Stout is an ordained Presbyterian minister and has pastored in five churches. His other ministry experiences include working with college and graduate students at Miami, Harvard, M.I.T., Boston and Northeastern University, doing social work with Young Life's outreach to teenage gangs in New York City, being chaplain to the men's violent ward at Danvers State Mental Hospital, serving as an Area Director with The Gathering U.S.A., a national ministry with business and professional men, and Director of Career Compatibilities, a career-counseling service. Dr. Stout has taught and written on topics such as mental illness, depression, bipolar disorder, stress, burnout, career transition, live planning, marriage enrichment and parenting.
Dr. Stout received his B.A. degree from Miami University in Oxford, Ohio, his Master of Divinity from Gordon Conwell Theological Seminary in South Hamilton, Massachusetts and his Doctor of Ministry from Fuller Theological Seminary in Pasadena, California
---
Leah Stout
Visiting The Sick: Practical Ways to Give Care, Comfort and Courage
Want to overcome your anxiety about visiting a family member, friend or stranger in the hospital or nursing home? Want to know some simple, practical ways of being most supportive and helpful to them? Want to discover the benefits for yourself of reaching out to care? This workshop will replace your fears with confidence and workable tools. Come find out how to make caring visits that make a difference.
Leah Stout is Minister of Congregational Care at St. Andrew's Presbyterian Church in Newport Beach, California. She has been an active pastor's wife throughout her husband's ministry, has taught in both public and private schools, and has been involved in children's, high school and college ministries. Leah holds a B.S. degree in Education from Miami University and a Masters of Divinity from Fuller Theological Seminary. She serves on two boards connected with Hoag Memorial Hospital Presbyterian in Newport Beach.
---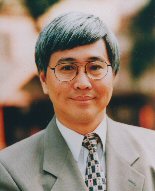 Dr. Siang Yang Tan
The Secret of Transforming Power
The secret of transforming power is Jesus' life and ministry, based upon Mark 1:35-39. The secret is also in our lives and ministries of Care and Kindness and prayer. The power of the Holy Spirit that touches and transforms lives for eternity is released through prayer, including daily quiet times with the Lord, periodic longer personal retreats with the Lord and walking with Jesus daily (WWJD), moment by moment.
Dr. Siang Yang Tan was Director of the PsyD (Doctor of Psychology) program in Clinical Psychology (1989 - 1997) and is now Professor of Psychology in the Graduate School of Psychology at Fuller Theological Seminary. He has published articles on lay counseling and lay counselor training, intrapersonal integration and spirituality, religious psychotherapy, cognitive behavior therapy, epilepsy, pain, and cross-cultural counseling with Asians and Hispanics. He also currently serves as Senior Pastor of First Evangelical Church in Glendale, CA and lives in Arcadia with his wife Angela and their two children, Carolyn and Andrew.
---