A Thankful Recipient – A Seed Planted that Grew into Ministry — Terri Green
A Time to Say Yes; A Time to Say No — Dr. Eric Evenhuis
Care Ministries – The Good, the Bad & the Ugly! — Bev Michielson
Caring for All of Your Neighbors — Erick Burres
Devotions for Extroverts, and for the Others, too — Dr. James Kok
Does God Want Me To Be Happy? Examining the Scientific Data on Happiness and Religion — Dr. Robert Emmons
Finding the Blessings in People with Cognitive Disabilities — Dana Halle
From Forgiving to Blessing Those Who Hurt You - A Spiritual Journey — Dr. Vicki Orr
God's Care for Us through the Beauty of Music — Sean Groombridge
Good Care for the Adoptive Family — Dr. Ron Nydam
How God Cares for Us through Art and Beauty — Dr. William Dyrness
How to Help the Emotionally Injured After Tragedy Strikes — Heather Sergeant
Israel: The Current Situation and How You Can Help — Andrew Schneider
It is All About Love — It is All About Jesus — Dr. James Kok
Jesus and Addiction — Dr. John Vawter
Passing the Torch — Leaving a Legacy — Dr. Glenn DeMaster
Relationships Define Our Lives — Rev. Dick Innes
Spiritual Care Visits with Alzheimer's Patients — Patty Mouton
Taking Control of Your Healthcare Decisions — Lorie Eber
The Fruit Blossoms No Matter What — Dr. John Vawter
The Healing Touch is a Daily Blessing — Beth Jahncke
The Sandwich Generation — Sharon Smith
The Spiritual Dangers of a Less-Than-Human Engagement of Acute Leukemia — Dr. Ron Nydam
The 'Whole' Family Matters — Dona Constantine
Visiting the Sick is Medicine to the Soul — Chaplain Dona Williams
What You Must Know to Help the Grieving — Dr. James Kok
The Kindness Journey, Putting It into Practice — Rhea Zakich

---
Speakers and workshops focusing on how you can be more effective
in meeting the needs of "the well and the wounded"
with the uplifting power of Care and Kindness.
---
Erick Burres
Caring for All of Your Neighbors
When we care for creation properly, everything benefits, people (enemies included), non-human life forms, and the environments that we depend on. All of them are waiting for Christ's return.
Erickson "Erick" Burres has a background in conservation biology (BS Zoology, MPA Public Policy and Administration) and has worked throughout southern California in wildlife, marine, and fisheries research and conservation, as well as open space management, where he was an early bioneering practitioner. While at SDSU he conducted research at the San Diego Zoological Zoo (hook-lipped rhino) and the Center for Research on Endangered Species (green iguana) and at CSULB his research focused on providing public access to wildlife resources. Included amongst the many wild animals Mr. Burres has worked are spotted owls, California halibut, benthic macro-invertebrates and desert tortoise. He is an active natural sounds recordist and his photography has been used by Arizona Game and Fish Department, Sea World –San Diego, State of California and many environmental non-profit organizations. Currently he works for the State of California and is the Clean Water Team's Citizen Monitoring Coordinator and works throughout the state helping citizen monitors and watershed stewards engaged in water quality monitoring projects.
---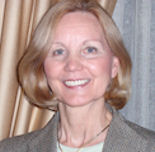 Dona Constantine
The 'Whole' Family Matters
Whether dealing with a family member who has a serious mental illness or any other illness, it is important for all members to become educated.
Educated on what the illness is.
Educated on the stages of emotional response.
Educated on the importance of focusing on the needs of each family member, not just the ill member.
Educated on the concept of never giving up hope.
Educated on the concept of letting go.
Dona Constantine is a Registered Nurse who works as a Risk Management and Patient Safety Specialist for a Professional Liability Company. She and her family became involved with the world of the mentally ill in 1992, when a diagnosis of Bipolar was given to her son. She and her husband, Paul, a physician in Family Practice, were then introduced to NAMI (National Alliance on Mental Illness.) . One education program that NAMI offers is entitled Family to Family (FTF).
FTF is a 12 week course that gives families basic education about what mental illness is, how to empathize with a relative who deals with it, how best to communicate and take care of themselves. In 1996, Dona and Paul became the first Orange County teachers of this program. Dona also served, for three years, as the Executive Director of NAMI Orange County. This workshop will share valuable experiences that she and her family have learned through these many years of involvement that has allowed them to live as a whole family
---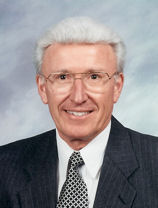 Dr. Glenn DeMaster
Passing the Torch — Leaving a Legacy
Be presented with a plan for documenting your life's story, including your spiritual journey and ways to pass on your spiritual legacy to your children and grandchildren. It is the greatest gift you can give to them and to yourself.
Dr. Glenn DeMaster served as the Executive Pastor for the Crystal Cathedral. In May, 2006, he retired from his full-time position and continues in a part-time role focusing on teaching and pastoral care. Previously he served as Associate Pastor at Reformed Churches in Omaha, NE and Artesia, CA. He also served as the Executive Minister for the Regional Synod of the Far West, Reformed Church in America. He holds a M.A. Degree in Secondary Education and did his seminary work at Talbot and Fuller Seminaries. His passions in ministry are leadership training, coaching, teaching the scriptures, and team building. Glenn and Marilyn have been married 46 years. They have two children and three grandchildren.
---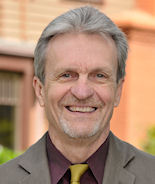 Dr. William Dyrness

How God cares for us through art and beauty
An important way that God gets our attention is not only through the hard times, but also through our experiences of beauty and joy. These are meant to be steps on a journey that leads us into God's presence. We will reflect on how we can use the gifts of creativity, love and beauty in our care for others.

Dr. Bill Dyrness is Professor of Theology and Culture at Fuller Theological Seminary, where from 1990 to 2000 he served as Dean of the School of Theology. He taught previously at the Asian Theological Seminary in Manila, and was subsequently President and Professor at New College in Berkeley. . In addition to the Philippines, he has taught in seminaries in Indonesia, Korea, Ghana, Kenya and Russia. In 2000 he stepped down from the Deanship to become a founding member of Fuller's Brehm Center for Worship, Theology and the Arts, where he currently teaches.

Bill's teaching and research interests focus on the relation of the Christian Faith to culture, especially to the visual arts. His most recent research focused on the use of art and the visual in religious congregations in Southern California, and was published in Senses of the Soul. His most recent book was Primer on Christian Worship (2009); Poetic Theology, a book on the poetics of everyday life will appear in summer of 2010. He is also working on a book on the religious influences on modern art.

Bill received his Doctorate in Theology from the University of Strasbourg (France) and a Doctorandus in theology and mission from the Free University of Amsterdam. He is married to Grace Roberts Dyrness, who is a consultant in community research and development for NGOs in Southern California and beyond. They have three children, Michelle, Andrea, and Jonathan.
---
Lorie Eber
Taking Control of Your Healthcare Decisions
The Advanced Health Care Directive is a powerful tool to help ensure that your healthcare wishes are understood and followed. The presentation will answer critical questions about this important means of communicating your wishes. These will be:
What is an Advanced Healthcare Directive (AHCD)?
Who should have an AHCD?
Do I need an attorney to complete an AHCD?
Where can I get help in completing the form?
After I complete the AHCD form – what do I do with it?
Can I change my mind and revoke it? How?
How are other documents that I have heard of, e.g., the POLST, different from an Advanced Health Care Directive?
Lorie Eber earned her Juris Doctor from the University of California, Hastings College of the Law in 1981 and worked in private practice with a San Francisco based law firm for 23 years. In 2004, she "retired" and decided to make Gerontology her new career. In her second career, Ms. Eber earned an online Gerontology Certificate from Coastline Community College, where she now serves as an Adjunct Professor. She is also a State-Certified Ombudsman, and currently holds the position of Ombudsman Training and Recruitment Coordinator for the Council on Aging-Orange County.
Ms. Eber is also at-large member of the California Council on Gerontology and Geriatrics' Board of Directors.
---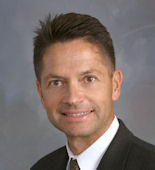 Dr. Robert Emmons
Does God Want Me To Be Happy? Examining the Scientific Data on Happiness and Religion
Does religion promote a happier life? Although prominent psychologists (Sigmund Freud and Albert Ellis) and contemporary atheists (Richard Dawkins and Christopher Hitchens) contend that religion psychologically harms people, scientific research shows small but significant benefits of religion to well-being. Data from around the world indicate that those who believe in God and an afterlife are, on average, happier than those who reject religious belief. Various potential explanations for the religion-happiness link will be explored.
Robert A. Emmons, Ph.D. is Professor of Psychology at the University of California, Davis. He is the author of nearly 100 original publications in peer-reviewed journals or chapters and has written or edited four books, including The Psychology of Ultimate Concerns (Guilford Press), The Psychology of Gratitude (Oxford University Press), and THANKS! How the New Science of Gratitude Can Make You Happier (Houghton-Mifflin). A leader in the positive psychology movement, Dr. Emmons is founding editor and editor-in-chief of The Journal of Positive Psychology. He is Past-President of the American Psychological Association's Division 36, The Psychology of Religion. His research focuses on personal goals and purpose, spirituality, the psychology of gratitude and thankfulness, and subjective well-being. His research has been featured in such popular media outlets as the New York Times, The Los Angeles Times, USA Today, U.S. News and World Report, Newsweek, Time, NPR, PBS, The Paul Harvey Show, The Dr. Laura show, The Osgood Radio Files, and Reader's Digest. He lives with his wife Yvonne, their two sons, Adam and Garrett, and their West Highland terrier Harry, in Davis, California.
---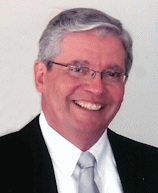 Dr. Eric Evenhuis
A Time to Say Yes; A Time to Say No
Life is filled with contrast, balance and decision. Ecclesiastes says "There is a time for everything." This presentation by Dr. Evenhuis will explore the important lesson that there is a time to say "yes" and a time to say "no." Making decisions to say yes or no can make all the difference between a healthy well-balanced life and one of misery.
Dr. Eric F. Evenhuis, D.Min. MFCC, is licensed as a Marriage, Family and Child Counselor. He is currently in private practice in Alta Loma, California. The majority of his practice is with out-of-control teenagers and children. He is a Certified Instructor/Trainer for the Parent Project, which is an on-site parent education program. Dr. Evenhuis received his Bachelor of Arts from Calvin College, his Master of Divinity from Calvin Theological Seminary. and his Doctor of Ministry Pastoral Counseling from Fuller Theological Seminary. His wife, Nancy, is a registered nurse at City of Hope Hospital. They are the proud parents of two married daughters, Terra Lee and Natalie, and seven grandchildren.
---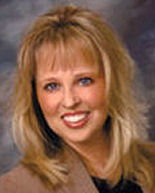 Terri Green
A Thankful Recipient – A Seed Planted that Grew into Ministry
Terri shares her bittersweet memories of those who helped her family weather years of medical and financial struggle. Her oldest daughter underwent 29 surgeries. Her second daughter had many surgeries as an infant and survived only because of answered prayer. During these hardships, the Greens were blessed with many friends and even strangers who came to their aid by bringing simple gifts and helps of all kinds. Like the gift of a fresh-cut rose, or lightening the work load, from the result of 3 little girls in diapers, two of whom had feeding tubes. Terri encourages people to reach out and take the first step to help someone in need. Her book, "Simple Acts of Kindness", is filled with uplifting true stories and great ideas on how to extend practical aid to those in need of physical, emotional, and spiritual support.

Terri Green an inspirational speaker whose story leaves audiences spellbound. She cherishes her role as mom to three beautiful girls and finds great joy in encouraging women of all ages to persevere through hardships of their own. She lives in Mission Viejo, California.
---
God's Care for Us through the Beauty of Music
---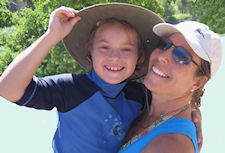 Dana Halle
Finding the Blessings in People with Cognitive Disabilities
People with cognitive disabilities are just that: people. Still, for many, outdated stereotypes and misconceptions pose considerable barriers to simple human interaction with the cognitively disabled. Those outside the disability world often feel uncomfortable talking with parents about their disabled child, or even exchanging a few pleasant words with cognitively disabled adults. Through her own family experience and her work for others, Dana will help workshop attendees better understand the human side of disability, the blessings it brings, and how to interact with parents and the cognitively disabled. A diagnosis that originally seemed terribly grim has made life so much richer and more meaningful.
Dana Halle has worked for and with people with disabilities in a range of settings since her son was born with Down syndrome in 1998. She has developed award-winning programs and received national recognition for her work. Dana is the Co-Founder and Executive Director of Down Syndrome Foundation. http://dsfoc.org/ Dana attended Pomona College (B.A., Public Policy Analysis/Psychology) and law school at University of California, Hastings (J.D., Order of the Coif). She practiced law as a business litigator for ten years before taking time off to parent her three children, the youngest of whom, Nick, has Down syndrome.
---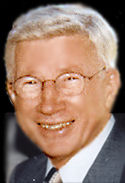 Rev. Dick Innes
Relationships Define Our Lives
A workshop to increase your understanding of yourself and others and help your self-image and relationships flourish. Medical science, numerous self-help and recovery programs, and personal experience, indicate that emotional growth, as well as spiritual growth, is an essential and often lacking ingredient of physical health, inner peace, and meaningful relationships. This practical workshop based on sound Christian and psychological principles will show ways in which understanding your emotions, recognizing your unmet needs, and resolving your past will enable you to love, accept, and understand yourself, other people, and God more fully. It will show you how to enhance your self-image, optimize your relationships, and move towards total well-being.
Rev. Dick Innes, an acclaimed author and public speaker, will share from his more than three decades in studying and working with people and will draw from his own rich personal experience. Dick is originally from Australia, is a former pastor and editor of Psychology for Living magazine, is a trained pastoral counselor, and taught classes and led seminars on outreach, recovery, and personal growth throughout the U.S., Australia, as well as in New Zealand, England and Canada. He has authored three books, and hundreds of articles. His email services total over 248,000 subscribers worldwide. He is also the co-author of the Crystal Cathedral Divorce and Grief Recovery handbook and teaches in this ministry at the Cathedral. Dick is also the founder and international director of ACTS International http://www.actsweb.org —an organization that helps churches bridge the gap to their non-church community.
---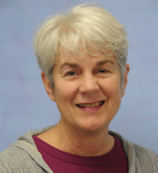 Beth Jahncke
The Healing Touch is a Daily Blessing
Have you ever wanted to reach out to another person who was in distress? Learn how you can be a vehicle of God's grace for others and for yourself. Healing Touch is a caring, compassionate way to relax and balance one's body. In Christian language, this is Laying-on of Hands. Jesus touched many with compassion and healing. Come experience the grace of Healing Touch.
What Beth Jahncke loves about teaching Healing Touch Spiritual Ministry (Laying-on of Hands) is the marriage between teaching and the spiritual aspects of her life. Beth has been teaching since 1972 and is active in her church, Emmanuel Episcopal Church. She is both a Certified Healing Touch Practitioner and a Certified Healing Touch Spiritual Ministry Practitioner/Instructor. Beth has been offering Healing Touch to clients since 1997 in her private practice, in St Jude Hospital as a volunteer, in her church and for friends and family. She has delivered presentations and talks for university students, church groups, health care employees and administrators and charity groups. In her spare time, you will find Beth traveling with her husband, Robert, to visit their two sons and six grandkids. Or they're off to see a historic and often spiritual locale. Beth loves to be outdoors in the garden or to walk trails with her dog, Queenie.
---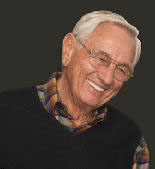 Dr. James Kok
What You Must Know to Help the Grieving
Everybody can help those who lose a loved one. This workshop will focus on the key issues issues that will motivate and enable anyone to move into those difficult places and effectively be helpful.
Devotions for Extroverts, and for the Others, Too
Closeness to God is an active partnership not feelings of intimacy. Here are twelve down-to-earth- simple actions that will build your relationship with Jesus. And you never saw kindness this way.
It is All About Love — It is All About Jesus
From simple acts of kindness to grand beautiful creations; it is all about Love. The heart of the Bible message is showing that God is Love. Love is what Jesus is all about. This is the core of the Gospel and clearly defines a realistic and possible agenda for our lives.
Dr. James Kok is Director of Care Ministry for the Crystal Cathedral Congregation of Garden Grove, CA. He has been an ordained minister of the Christian Reformed Church of America for 35 years. He speaks extensively throughout the United States and Canada. During his ministry Dr. Kok has specialized in the training of lay men and women, pastors and theological students in the art of caring and counseling, first at Pine Rest Christian Hospital and now at the Crystal Cathedral.
With Dr. Kok as the director, the Crystal Cathedral is an approved center for Clinical Pastoral Training. This is accredited training for seminary work specializing in the truly pastoral side of ministry. Dr. Kok provides both Extended sessions and Summer Intensive sessions.
---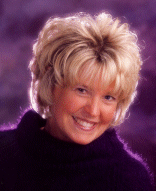 Bev Michielson
Care Ministries – The Good, the Bad & the Ugly!
Do you need to create a Care Ministry? Do you have a Care Ministry but you've run into a few pitfalls? Are people falling through the cracks and being 'missed'? This workshop answers some common questions such as:
How do we begin?
What are some challenges we will face?
How do we work with (and/or)direct volunteers?
How do we integrate the paid staff and our volunteers?
How do we integrate other ministries into the care ministry?
How can we make sure that someone doesn't fall through the cracks?
What do we do to stop 'burn out'?
The workshop will include handouts describing the layout for beginning a care ministry and holding a question/answer time including instruction and answers to many of the common challenges you may face in the years following the initial period of creation.
Bev Michielson is known to people who have attended the Care and Kindness Conference as the woman with the lovely low-toned voice, the warm smile, the sparkle in her eyes, as she has been the conference Song Leader for many years. In addition to being known nationally as a singer and speaker, however, sh has spent ten years developing and maintaining care ministries. She has experienced many obstacles and pitfalls with both the 'givers' and 'recipients' of care." She offers her experiences with Hospice and home care and never deviates from 'your choice' to offer love, caring, support and encouragement to others. She recently published her book, "It's Your Choice!", which speaks of her experiences with hardships, disability and the healing powers of care and kindness. She and her husband, Jack, call Holland, Michigan, their home but also like to spend time each winter in Florida as 'snow birds'.
---
Patty Mouton
Spiritual Care Visits with Alzheimer's Patients
All Alzheimer's Disease is dementia, but not all dementia is Alzheimer's Disease. Visiting an Alzheimer patient calls for a supportive presence. You need to recognize the divine in people, regardless of their cognitive ability or disability. This workshop will provide a review and discussion of a basic understanding of dementia and
Alzheimer's Disease and the impact on Communication. It will define goals and expectations of the spiritual care visit. You will learn that your presence is your present.
Patty Barnett Mouton joined the staff of the Alzheimer's Association in 2005, after volunteering for several years as a speaker and support group facilitator. In her role as Director of Education and Public Policy she oversees the professional and community education curriculum and programs, and coordinates the Chapter's legislative advocacy activities. Patty has more than 30 years of experience in health care, focused initially in the pharmaceutical industry, with the American Red Cross Blood Services and more recently in Hospice/ End of Life care. She implemented and trained staff and volunteers for an 11th Hour Vigil program; she has been a volunteer in the Clinical Pastoral Care program at Mission Hospital; and she is a certified ELNEC Instructor (End of Life Nursing Education Consortium) through City of Hope & Johns Hopkins. For more than 20 years, Patty was a music minister and vocal soloist at several South Orange County Catholic Churches. Patty and her husband, Roger, live in Laguna Niguel and are now happy grandparents of Keegan Maurine!
---
Dr. Ron Nydam
The Spiritual Dangers of a Less-Than-Human Engagement of Acute Leukemia
Rev. Nydam, now in remission, will take us to the story of the battle of his life with acute leukemia...a blood cancer that kills. How do people face their possible deaths? What are some of the spiritual dangers of being less than honest with yourself, with your family, with your God? And how does faith in Jesus Christ make a real concrete difference in such human suffering? Ron will help us understand the experience of such people who need our care.
Good Care for the Adoptive Family
Based on his book, Adoptees Come of Age, Rev. Ron Nydam will present four basic challenges in adoptive development that adoptive parents must undertand to wisely help their children grow up well. These have to do with grieving lost birth parents, developing a personal identity, forming intimate connections, and resolving life in fantasy. Practical advice will be offered to caregivers who want to do minstry with adoptees, with their adoptive families, and their mates as adults.
Ron Nydam was born in Whitinsville, Massachusetts, and is now married with three adult sons. Ron's education and experience in psychotherapy and theology are the backdrop to his teaching of pastoral care classes at Calvin Theological Seminary. Rev. Nydam served as a pastor at Third Christian Reformed Church of Denver, Colorado for ten years and as the agency director of Pastoral Counseling for Denver for fourteen years. He is the author of Adoptees Come of Age: Living Within Two Families, and has a special interest in the study of relinquishment and adoption.
---
Dr. Vicki Orr
From Forgiving to Blessing Those Who Hurt You - A Spiritual Journey
This teaching will move from being forgiven to forgiving to living for God to life of prayer to living in the flow of blessing.
Dr. Vicki Orr served for 20 years as a pastor at Presbyterian Church of the Master in Mission Viejo, California. Vicki, a former LOGOS Bible teacher, is an interdenominational Bible teacher, who began studying and teaching the Bible in 1970, and presently she is teaching under Vicki Orr Ministries. Dallas Willard, PhD, describes Vicki as having "a knowledge far out of the ordinary among ministers of spiritual disciplines and of activities that foster the spiritual life in discipleship and obedience to Christ." She earned her Master of Divinity in 1985 and her Doctor of Ministry in 1994 from Fuller Theological Seminary in Pasadena, California. She wrote her dissertation on prayer and healing—her own story of the many different ways healing comes through the power of God released in prayer. She is in the process of teaching the Bible verse-by-verse from Genesis to Revelation; her teaching is available on mp3CDs. An important part of her education was an intensive one-year Clinical Pastoral Education (C.P.E.) Internship at the Crystal Cathedral in 1985-86, under the direction of the Rev. Dr. Jim Kok.
Vicki and her musically talented husband, Gil, live in Laguna Beach, California, where they raised their two children, Dawn and Brian. Dawn and Jon Grizel have two amazing children: Jackson & Mikaila; Brian and Jennifer Orr have two awesome children: Jaden and Addison. Vicki enjoys horseback riding, reading, teaching, Christian prayer, meditation and walking. She and her husband ,Gil, enjoy music, sailing and being with their family.
---
Andrew Schneider
Israel: The Current Situation and How You Can Help
This presentation focuses on the current political, social, and economic situation in Israel. It focuses on the current problems facing all peoples and groups in the state of Israel, as well as international threats to its stability and well being. The presentation will end with how you, as Christians, can help and then will be opened up to questions.
Andrew Schneider was born and raised in Lafayette, California. He is currently a senior, studying political science and film at the University of Southern California. In 2009, Andrew was an Assistant Field Director on the Joan Buchanan for Congress Campaign, part of a special election held in California's 10th Congressional District. He is an active liaison for the American-Israeli Public Affairs Committee (AIPAC), involved both off and on the campus. Off-campus he has traveled to Washington D.C. for AIPAC leadership seminars and to lobby sanctions against Iran. At USC he is in charge of event marketing and planning for AIPAC affiliate, Trojans For Israel, a group that actively seeks peace for all peoples of Israel. While at USC he has mentored under renowned political consultant, Dan Schnur, who was Pete Wilson's Chief of Staff and Campaign Manager for John McCain in 2000. Under his supervision, Andrew conducted a 3-month analysis and study of the Obama administration's messaging of its Middle East policy, specifically focusing on Israel. He is currently interning in the production department at Participant Media, a film production company.
---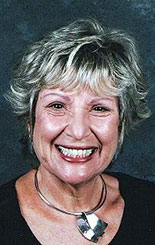 Heather Sergeant
How to Help the Emotionally Injured After Tragedy Strikes
We will discuss the five basic emotional first aid skills necessary to come to the aid of friends, neighbors, and family members immediately following a tragedy; what to say and what not to say to a survivior of a tragedy; what family members need most after a death, and community resources you can use to help others in crisis.
Heather Sergeant was born and raised in NYC, came to California in 1972, and settled in the Torrance-Redondo Beach area. She worked in the Human Resources field for over 25 years, beginning at a school district in Torrance and continuing her career in the aerospace industry. After moving to Leisure World in 1999, Heather co-founded and served as President of the Rock 'n Rollers, one of the newer social clubs in Leisure World, with a current membership in excess of 400. In addition to delivering Meals on Wheels and serving on the Front Desk at Saddleback Memorial Medical Center, Heather became involved in TIP (Trauma Intervention Program); she is a National Trainer and is currently the Training Manager for the Orange County Chapter, as well as an active volunteer.
---
Sharon Smith
The Sandwich Generation
Are you in contact with or assist those sandwiched in the middle of caring for aging loved ones and their own children and grandchildren? If so, you are not alone. There are presently over 44 million adult caregivers in the United States. This presentation will help caregivers learn how to do this critical work by getting organized, assessing their loved one, developing a care-giving plan, and learning about resources. Staying at home, housing and optional living arrangements will be discussed, as well as care-giving emotions and end of life issues.
Sharon Davis Smith, Director of In-Home Care Management at The Council on Aging-Orange County (COAOC) began her career as a microbiologist earning her MS degree in microbiology from Pennsylvania State University. She became interested in the field of gerontology when her mother began a long and arduous decline in her health status that lasted for ten years. Sharon earned certificates in Gerontology and Geriatric Case Management from California State University at Fullerton and then worked as a private case manager. She became employed at the Council on Aging in 2003 as a part time case manager and today directs the program and also does private case management for COAOC.
---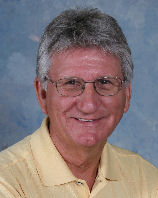 Dr. John Vawter
The Fruit Blossoms No Matter What
Jesus said it was to our advantage that He return to heaven because He would send the Holy Spirit upon His departure from the earth. In a society that often does not value Jesus' values or His teaching, the Holy Spirit desires to be shaping Jesus Christ qualities in His followers…conforming us to His image. John will present why he believes it is our decision to be in the process of becoming conformed to the image of Christ "no matter what".
Jesus and Addiction
Jesus said He came that we would have life and have it abundantly. Addiction is the absolute opposite of the life Jesus promised to His followers. In this presentation, John will discuss the life Jesus promised and the "B.I.T.E" of addiction.
Dr. John Vawter met his wife, Susan, while on staff of Campus Crusade for Christ and he later served as the Northwest Regional Director for Campus Crusade. John and Susan founded You're Not Alone after their family was invaded by drug abuse. John has a daily radio program heard on 375 stations around the country; he has pastored in Arizona and Minnesota and is past president of both Western Seminary and Phoenix Seminary. His Doctor of Ministry degree is from Bethel Seminary. He is known as a passionate speaker, travelling internationally every year to speak at conferences and seminars and has authored two books, "Uncommon Graces" and "Hit By a Ton of Bricks: You're Not Alone when Your Child's on Drugs". www.notalone.org
---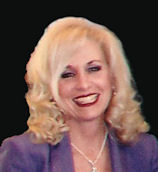 Chaplain Dona Williams
Visiting the Sick is Medicine to the Soul
Dona Williams is chaplain at the Northridge Hospital Medical Center. She worked previously for Providence Holy Cross Medical Center and Providence Saint Joseph's Medical Center. At the hospital, she started the 'No One Dies Alone' program and the Emergency Room Care Partners program. She teaches Grief Groups in the hospital and trains volunteers in the Spiritual Care Department. Because of the enjoyment she has felt with the Palliative Care program and in the Trauma Center, she has trained for the Spiritual Response Team for the Red Cross. For the past 9 years, she has worked as an on-line professor for Canyon College, teaching theology courses, and last year took on responsibilities as Dean of Theology.
Dona has been a chaplain for the past 5 years and completed her Clinical Pastoral Education with Dr. Jim Kok. She is the mother of three daughters; the eldest is a graduate from Pepperdine Law School and the other two are in high school.
---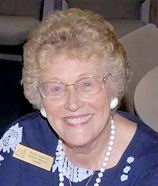 Rhea Zakich
The Kindness Journey, Putting It into Practice
These "practical application" times will be an opportunity to hone the skills that care and kindness incorporate — exercises of showing kindness and "putting it into practice." Be ready for some fun and surprises as you learn to listen and relate.
Rhea Zakich… author, speaker, and retreat leader, has addressed audiences throughout the US and Australia. She has been interviewed on the Hour of Power and Focus on the Family and is the creator of the Ungame, the world's most popular communication game, with over four million sold worldwide. Rhea's game, the Ungame, has sold more than 4 million copies worldwide and has been translated into more than a dozen languages. It is known for bringing understanding, reconciliation, and healing in many settings, from kindergarten to college, from churches to prisons. It is used anywhere where people want to be brought together in love and respect. www.rheazakich.com
A recipient of many community service awards, Rhea has been featured in Reader's Digest, Guideposts, People, Today's Christian Woman, and Psychology for Living and is a member of the Association of Christian Therapists. Rhea is gifted at the art of touching the human heart as she draws from her own unique experiences, blending humor with simple but powerful insights. Her interactive Bible studies encourage, enlighten, and entertain as they touch hearts, leaving a lasting impression.
After being a Director of Spirituality for the United Methodist Churches of Orange County for 6 years, she is now a member of the Crystal Cathedral in Garden Grove, CA where she teaches a weekly Bible Study called the Women's NetWork, and is an Elder in the Reformed Church of America. Rhea and husband Dan, live in Garden Grove, CA