There is a time for everything, and a season for every activity under heaven:


a time to be born and a time to die…


a time to kill and a time to heal…


a time to love and a time to hate…


a time for war and a time for peace.


Ecclesiastes 3
TOUGH LOVE
As the Good Book says, there's a time for everything. Even war.
We advocates of care and kindness also recognize that some circumstances cannot adequately be addressed by gentle
approaches. Conventional care and kindness is not the whole story.
"Tough Love" has become familiar terminology to all of us who have worked with those who have not responded favorably to conventional attempts at persuasion. These people (whose conduct is leading to destruction, while totally destroying the harmony of their homes) have often been turned around by heavy-handed expectations.
Strict rules, zero tolerance for misconduct, harsh penalties levied with apparent mercilessness finally generate change. Niceness, sweetness, patience, and kindness failed. Toughness succeeded.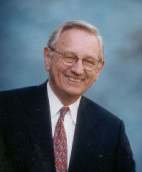 Dr. James R. Kok has a number of articles on the essentials for a caring person in previous issues of the Care Capsule.
A handful of basic tools — wrapped in courage—are the keys to open doors. He will continue his series in the next issue.
Dr. Kok believes there are 10–12 key concepts of which every caring person should be aware in order to step out as an effective friend and support-person.
They range from "naming the elephant" to "peace, peace when there is no peace".