Building a Loving Church — Robert V. Schuller
Connecting Kindness to Young Cultures — Dr. David Kinnaman
Depression: Fighting Back — Dr. Debbie Hutchinson
A Fortune 500 Company Responds to the 5 Keys of Care & Kindness — Rebecca Caldwell
From Forgiving to Blessing Those Who Hurt You - A Spiritual Journey — Rev. Dr. Vicki Orr
Grief: Naming the Elephant — Dr. Jim Kok
Healing Touch of Grace — Beth Jahncke
How to Listen Compassionately to the Sick and Injured — Dona Williams
Kindness In and To Your Buddhist Neighbor — Dr. William LaFleur
Life after a Storm: A Look at Post Traumatic Stress Disorder (PTSD) — Dr. Henry Peterson
Listening—Much More Than Words Can Say — Dr. Sande Herron
Loving and Understanding People — Rev. Dick Innes
Only Love Can Change the World –Again — Dr. Jim Kok
Passing the Torch — Leaving a Legacy — Dr. Glenn DeMaster
The Power of Gratitude to Heal, to Energize, and to Change — Dr. Robert Emmons
Praying for Others in Jesus' Name — Dr. Bill Gaultiere
Presence as Prayer — Dr. Jan Pfeffer
The Spirit-lifting and Hope-building Behaviors We All Can and MUST Do — Dr. Jim Kok
Suicide…the Silent Killer — Annette Craig
Ten Shapes Love Can Take: Love is Health Producing — Dr. Jim Kok
Take My Hand: Guiding a Child Through Grief — Sharon Marshall Lockett
A Time to Say Yes; a Time to Say No — Dr. Eric Evenhuis
Using Games to Encourage Care and Kindness — Rhea Zakich

---
Speakers and workshops focusing on how you can be more effective
in meeting the needs of "the well and the wounded"
with the uplifting power of Care and Kindness.
---
---
---
A Fortune 500 Company Responds to the 5 Keys of Care & Kindness
53 years ago a man named Schuller had the vision to create a ministry—53 years ago a man named Disney had a vision to create happiness. The success of both visions is evident to the world! In this workshop, you will discover the secrets behind the magic of Pixie Dust! "Be our Guest" in learning how you can improve your business and your daily interactions with friends and family. Guest Service is the hallmark of the Disney name and this kind of service is what Christianity is all about. See for yourself how Disney addresses the Five Key Essentials for Care and Kindness!
Rebecca Caldwell began her career at the Disneyland Resort in 1989 as a Department Assistant in the Advertising, Marketing, and Publicity departments. She soon progressed into the role of a traffic coordinator in Advertising. While working in Advertising, Rebecca was selected as a Resort Leader for the resort. In this role, she introduced new "Cast Members" (employees) to the magical world of Disney, in addition to maintaining her other job responsibilities. As Administrative Assistant she enjoyed the opportunities for exceptional Guest Service and the constant challenge. She is the recipient of the Disney Dream (Disney Resort Experiences Are Magical) and the Disney Spirit Award for outstanding Guest Service. Rebecca is also a leader in the oldest club for Cast Members, Disney's Christian Fellowship.
Rebecca is an active member at the Crystal Cathedral. She is a Commissioned Pastor and a graduate of MAT (Minister Associate Training). She leads an RCA Bible Fellowship Class and both she and her husband, Keith, are lead elders, In her spare time you will find her working in her garden or riding her 3-wheel bike around the community, just like "Mary Poppins"!
---
Annette Craig
Suicide…the Silent Killer
Exploring the role of depression, recognizing the symptoms and warning signs as it relates to the growing epidemic of teen suicide. Awareness, Education, Prevention and Support.
Annette Craig lost her 14 ½ year old daughter, Amber, to suicide on May 25, 2005. Through the shock of Amber's suicide a need arose. While striving to understand the path Amber so horribly chose, she learned some startling statistics about youth/teen suicide. With Hope, the Amber Craig Memorial Foundation was born with the desire that as a community we could help youth navigate through troubled times. With Hope is a nonprofit organization committed to supporting our schools' and local efforts in suicide prevention through education. With Hope has provided educational presentations to over 20,000 high school students in Orange, San Bernardino, and Los Angeles Counties and to over 7,000 parents, teachers and community groups. With Hope has additionally presented our educational presentations to the staff members at U.C.I. Medical Center in Orange, Children's Hospital Orange County, Children's Hospital of Los Angeles and Pacific Clinics Bonita Family Center. She currently resides in Placentia, California with her husband and two teenage sons. For more information please visit www.withhopefoundation.org
---
Dr. Glenn DeMaster
Passing the Torch — Leaving a Legacy
Be presented with a plan for documenting your life's story, including your spiritual journey and ways to pass on your spiritual legacy to your children and grandchildren. It is the greatest gift you can give to them and to yourself.
Dr. Glenn DeMaster served as the Executive Pastor for the Crystal Cathedral. In May, 2006, he retired from his full-time position and continues in a part-time role focusing on teaching and pastoral care. Previously he served as Associate Pastor at Reformed Churches in Omaha, NE and Artesia, CA. He also served as the Executive Minister for the Regional Synod of the Far West, Reformed Church in America. He holds a M.A. Degree in Secondary Education and did his seminary work at Talbot and Fuller Seminaries. His passions in ministry are leadership training, coaching, teaching the scriptures, and team building. Glenn and Marilyn have been married 46 years. They have two children and three grandchildren.
---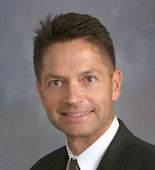 Dr. Robert Emmons
The Power of Gratitude to Heal, to Energize, and to Change Lives
The poet Edward Arlington Robinson wrote that "there are two kinds of gratitude: the sudden kind we feel for what we take; the larger kind we feel for what we give." One discovers this larger sense of gratitude in a stellar moment when the heart opens and one sees clearly the great blessings of life. Modern psychology has placed great emphasis upon individual autonomy and self-sufficiency. Gratitude requires, however, that we affirm our dependency on others and recognize that we need to receive that which we cannot provide for ourselves. We are receptive beings, dependent on the help of others, on their gifts and their kindness. As such, we are called to gratitude. Gratitude feels good and we gladly accept the dependence that it requires when we can reciprocate or "pay back" the goodness that we have received from God and from others. Life becomes complete as we are able to give to others who are now in need of what we ourselves received in the past.
Robert A. Emmons, Ph.D. is Professor of Psychology at the University of California, Davis. He is the author of nearly 100 original publications in peer-reviewed journals or chapters and has written or edited four books, including The Psychology of Ultimate Concerns (Guilford Press), The Psychology of Gratitude (Oxford University Press), and THANKS! How the New Science of Gratitude Can Make You Happier (Houghton-Mifflin). A leader in the positive psychology movement, Dr. Emmons is founding editor and editor-in-chief of The Journal of Positive Psychology. He is Past-President of the American Psychological Association's Division 36, The Psychology of Religion. His research focuses on personal goals and purpose, spirituality, the psychology of gratitude and thankfulness, and subjective well-being. His research has been featured in such popular media outlets as the New York Times, The Los Angeles Times, USA Today, U.S. News and World Report, Newsweek, Time, NPR, PBS, The Paul Harvey Show, The Dr. Laura show, The Osgood Radio Files, and Reader's Digest. He lives with his wife Yvonne, their two sons, Adam and Garrett, and their West Highland terrier Harry, in Davis, California.
---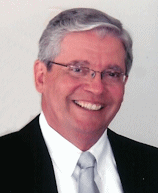 Dr. Eric Evenhuis
A Time to Say Yes; a Time to Say No
Life is filled with contrast, balance and decision. Ecclesiastes says "There is a time for everything." This presentation by Dr. Evenhuis will explore the important lesson that there is a time to say "yes" and a time to say "no." Making decisions to say yes or no can make all the difference between a healthy well-balanced life and one of misery.
Dr. Eric F. Evenhuis, D.Min. MFCC, is licensed as a Marriage, Family and Child Counselor. He is currently in private practice in Alta Loma, California. The majority of his practice is with out-of-control teenagers and children. He is a Certified Instructor/Trainer for the Parent Project, which is an on-site parent education program. Dr. Evenhuis received his Bachelor of Arts from Calvin College, his Master of Divinity from Calvin Theological Seminary. and his Doctor of Ministry Pastoral Counseling from Fuller Theological Seminary. His wife, Nancy, is a registered nurse at City of Hope Hospital. They are the proud parents of two married daughters, Terra Lee and Natalie, and seven grandchildren.
---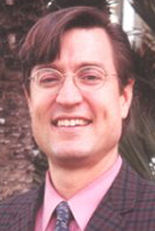 Dr. Bill Gaultiere
Praying for Others in Jesus' Name
Almost everyone prays, but few are prepared to pray for others out loud on the spot. Others who do pray publicly don't know where to start. By turning to the Psalms and Jesus' teachings on prayer, we'll learn what it really means to intercede for the needs of others "in Jesus' name". And we won't just talk about prayer - we'll pray together in a variety of soul nourishing ways!
Dr. Bill Gaultiere, Ph.D. is the Executive Director of the New Hope Crisis Counseling Center at the Crystal Cathedral and the founder of NewHopeNow.org, the world's first web site to offer live, private online counseling for free. Dr. Bill is also a Clinical Psychologist and Spiritual Director with a private practice in Irvine, CA, where he lives with his wife and three children. He is the author of "A Walk with your Shepherd" and "Returning to the Father" and offers articles and tapes on Christian psychology, marriage and family, and spiritual information on his web site, www.ChristianSoulCare.com. At his web site you can also sign up for a free semi-weekly devotional by email.
---
Dr. Sande Herron
Listening—Much More Than Words Can Say
Do you wonder what to say when someone is grieving? Do you often think of just the right thing you should have said — hours or days later? Do you cringe and go blank when someone is upset or angry? We care, but we don't know how to express our caring! The solutions are simple and easy to achieve. You can make a difference in the life of others simply be learning to communicate with the eyes and ears of your heart. More than lecture, participants demonstrate techniques in a practical and care-full way.
Dr. Sandra Whitacre Herron was Director of the Singles Ministry at the Crystal Cathedral and was a trainer at the Fuqua International School of Christian Communications. She had problems deciding what she wanted to be when she grew up. Her many careers include being a teacher, speech pathologist, psychotherapist, speaker/trainer and minister. Sande teaches communication/homiletics at the California Graduate School of Theology and is a mentors to doctoral students. She has a private practice as a Life Skills Coach, and presents seminars such as "Communication BootCamp", "Playmate, Stalemate, Soulmate" and "Soul Journey" wherever requested. Her blended family consists of her husband Jim, and: 8 good children, 12 grand children, 1 grandbaby on the way, and 1 child who is both great and grand. Adding to the family mix is a dachshund puppy who majors in mischief and older dachsund who can talk! Sandra teaches faith and she practices that faith as she flies around the country with her husband Jim in an airplane that he built out of spare parts!
Life is a series of victories and struggles, but Sandra has emerged victorious, joyfully answering her calling to serve Jesus Christ.
---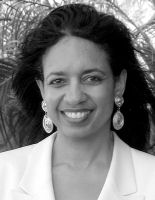 Dr. Debbie Hutchinson
Depression: Fighting Back
Depression is a very common disorder in our world today. There are many considerations in the cause of depression. Sometimes a person has experienced a loss through physical death or through the ending of a relationship. Other times the depression is the result of life change or a chemical imbalance. Whatever the cause, depression is powerful and no one likes it. So why do we develop a relationship with depression? Its hold is so strong that it can replace the human relationship. We develop a type of loyalty to it and take it with us wherever we go. Learn ways to "fight back" and declare a knockout in the 1st round.
Dr. Debbie Hutchinson, Psy.D., is the Manager of Outpatient Services in the Behavioral Health Department of St. Joseph Hospital. She accepted this position in 2006 leaving her former position as the Director of Professional Counseling Services at the Crystal Cathedral. Her educational background includes: a Doctorate Degree in Clinical Psychology and 2 Masters Degrees, one in Clinical Psychology and the other in Counseling. She holds a license as a Marriage and Family Therapist and is certified as an Active Parenting Today Leader. Dr. Hutchinson is a Cognitive-Behavioral therapist and integrates Christian concepts into her work with people as requested and appropriate.
In her work in the field of mental health, Dr. Hutchinson enjoys providing skills that foster healthy relationships within all populations. She particularly enjoys counseling people on personal development to help them overcome obstacles and achieve their hopes and dreams. Along with her passion for developing people, Dr. Hutchinson is an active professional speaker. Her speaking experiences include: Universities and Colleges, Conferences, Professional organizations, and many other engagements. She remains active in the community by serving on the Board of Directors for two Boards whose purpose is to enhance the overall functioning of specific populations.
---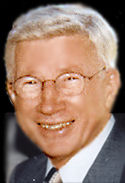 Rev. Dick Innes
Loving and Understanding People
A workshop to increase your understanding of yourself and others and help your self-image and relationships flourish. Medical science, numerous self-help and recovery programs, and personal experience, indicate that emotional growth, as well as spiritual growth, is an essential and often lacking ingredient of physical health, inner peace, and meaningful relationships. This practical workshop based on sound Christian and psychological principles will show ways in which understanding your emotions, recognizing your unmet needs, and resolving your past will enable you to love, accept, and understand yourself, other people, and God more fully. It will show you how to enhance your self-image, optimize your relationships, and move towards total well-being.
Rev. Dick Innes, an acclaimed author and public speaker, will share from his more than three decades in studying and working with people and will draw from his own rich personal experience. Dick is originally from Australia, is a former pastor and editor of Psychology for Living magazine, is a trained pastoral counselor, and taught classes and led seminars on outreach, recovery, and personal growth throughout the U.S., Australia, as well as in New Zealand, England and Canada. He has authored three books, and hundreds of articles. His email services total over 248,000 subscribers worldwide. He is also the co-author of the Crystal Cathedral Divorce and Grief Recovery handbook and teaches in this ministry at the Cathedral. Dick is also the founder and international director of ACTS International http://www.actsweb.org —an organization that helps churches bridge the gap to their non-church community.
---
Beth Jahncke
Healing Touch of Grace
Have you ever wanted to reach out to another person who was in distress? Learn how you can be a vehicle of God's grace for others and for yourself. Healing Touch is a caring, compassionate way to relax and balance one's body. In Christian language, this is Laying-on of Hands. Jesus touched many with compassion and healing. Come experience the grace of Healing Touch.
What Beth Jahncke loves about teaching Healing Touch Spiritual Ministry (Laying-on of Hands) is the marriage between teaching and the spiritual aspects of her life. Beth has been teaching since 1972 and is active in her church, Emmanuel Episcopal Church. She is both a Certified Healing Touch Practitioner and a Certified Healing Touch Spiritual Ministry Practitioner/Instructor. Beth has been offering Healing Touch to clients since 1997 in her private practice, in St Jude Hospital as a volunteer, in her church and for friends and family. She has delivered presentations and talks for university students, church groups, health care employees and administrators and charity groups. In her spare time, you will find Beth traveling with her husband, Robert, to visit their two sons and six grandkids. Or they're off to see a historic and often spiritual locale. Beth loves to be outdoors in the garden or to walk trails with her dog, Queenie.
---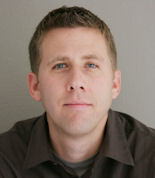 Dr. David Kinnaman
Connecting Kindness to Young Culture
Our research has shown that the younger generations (16- to 29-year-olds) do not have a positive view of Christians. They direct their skepticism toward all things Christian: the faith itself, the people who profess it, the Bible, and Jesus Christ. They are the ultimate "conversation generations." They want to discuss, debate, and question everything. Young people in this age group want to have discussions, but they perceive Christians as unwilling to engage in genuine dialogue. Perhaps by conscientiously demonstrating true and sincere acts of kindness towards them—and giving them the tools to demonstrate true kindness to others—we can start to give them reason to modify their negative viewpoint of Christians. And the first kindness—perhaps the greatest one they need—is to offer them the gift of our disciplined, careful, energetic, non-judgmental listening.
David Kinnaman is the President and Strategic Leader of The Barna Group. He is the author of the best-selling book, unChristian: What a New Generation Really Thinks About Christianity, and the Barna report, Teens and the Supernatural. Since joining Barna in 1995, David has designed and analyzed nearly 500 projects for a variety of clients, including Columbia House, Compassion International, Easter Seals, Focus on the Family, Habitat for Humanity, Integrity Media, InterVarsity, NBC-Universal, Salvation Army, Sony, Thomas Nelson, Time-Life, Prison Fellowship, World Vision, Zondervan and many others.
As a spokesperson for the firm's research, he is frequently quoted in major media outlets (such as USA Today, Fox News, Chicago Tribune, New York Times, Los Angeles Times, Dallas Morning News, and The Wall Street Journal). He is also in demand as a speaker about trends, teenagers, vocation and calling, young leaders, and generational changes. The son of a lifelong pastor, David has served in various capacities within congregations he has attended, including working with teenagers, teaching, and providing strategic consulting. He graduated from Biola University (La Mirada, California), where he served as Student Chaplain. David and his wife, Jill, live in Ventura, California, with their three kids.
---
Dr. James Kok
Only Love Can Change the World –Again
No one needs to feel helpless or hopeless. Each of us can contribute significantly to the betterment of humanity. This is the heart of Jesus' mission. Jesus' spirit and love has already changed the world.
Ten Shapes Love Can Take: Love is Health Producing
From simple acts of kindness to grand beautiful creations; it is all about Love.
The Spirit-lifting and Hope-building Behaviors We All Can and Must Do
A quick summary of every-day actions no one need neglect; everyone can do these. Here is the Christian life; being the light of the world.
Grief: Naming the Elephant
Naming the elephant is talking about the obvious, even when uncomfortable. It is daring to ask, to mention, to bring up an avoided topic. Grieving people report that it happens all the time. Friends, neighbors and colleagues avoid what the bereaved long for: they want to talk about the one who has died.
Dr. James Kok is Director of Care Ministry for the Crystal Cathedral Congregation of Garden Grove, CA. He has been an ordained minister of the Christian Reformed Church of America for 35 years. He speaks extensively throughout the United States and Canada. During his ministry Dr. Kok has specialized in the training of lay men and women, pastors and theological students in the art of caring and counseling, first at Pine Rest Christian Hospital and now at the Crystal Cathedral.
With Dr. Kok as the director, the Crystal Cathedral is an approved center for Clinical Pastoral Training. This is accredited training for seminary work specializing in the truly pastoral side of ministry. Dr. Kok provides both Extended sessions and Summer Intensive sessions.
---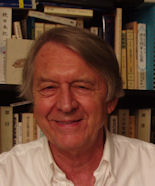 Dr. William LaFleur
Kindness In and To Your Buddhist Neighbor
Today many Americans, especially in Southern California, have neighbors who are Buddhists—either by Asian origin or by having moved to this form of spirituality. Christians will interact with their Buddhist neighbors best through Christlike words and deeds of kindness. Metta or "loving kindness" is the core of Buddhist morality, and meditation is designed, in fact, to cultivate it in the meditator. This lecture will explain how this works and why kindness, so important to both Christians and Buddhists, can provide what they see in each other and put into practice within our needy world.
Dr. William LaFleur is the Saunders Professor in Japanese Studies at the University of Pennsylvania. Bill's degrees are from Calvin College and the Universities of Michigan and Chicago. His teaching, writing, and public lecturing have focused on how their spirituality influences Buddhists' approach to living, dying, and morality. His ten books and multiple essays look at Buddhist approaches to the environment, to sexuality, to abortion, and to bioethical dilemmas. The relationship between Buddhism and Christianity interests him deeply. Living close to Philadelphia with his wife, Mariko, Bill is a Quaker who also does Zen meditation.
---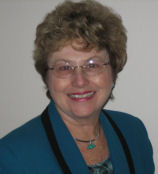 Sharon Marshall Lockett
Take My Hand: Guiding a Child Through Grief
"They won't remember." / "They can't possibly understand." / "Perhaps the best thing we can do for them is to help them forget." There are many reasons for excluding children from the mechanics of grief. There are better reasons for involving them. A child unaffected by the death of a loved one is a myth. We who are their caretakers have a responsibility to ensure that whatever happens in their lives serves as an influence for good, not for evil.
Sharon learned these lessons the hard way. Between the ages of 2 and 4, her son faced 4 deaths...one of them his infant brother. In this workshop, you will learn: Age-typical reactions to grief; Symptoms of normal grief; Symptoms of abnormal grief...and where to find help; How use the death of a loved one to plant eternity...rather than fear...into the hearts of your children
Sharon Marshall Lockett, educator, author, and speaker, is founder and director of Lockett Learning Systems/SCORE. She has trained thousands of educators and students to implement educational reform. As director of SCORE, Sharon works with educators and parents nationwide to ensure that every student succeeds.
Sharon is the author of 20 books and 2 DVD's in areas of educational reform, teaching excellence, and grief recovery. She is a CLASS Speaker, adjunct professor of education at Vanguard University, and she is listed in Who's Who in American Education. She is the volunteer leader of the Divorce and Grief Recovery program at the Crystal Cathedral in Garden Grove, California. In this role, she develops the curriculum, trains the support staff, coaches the speakers, and leads the seminars. Her web sites are www.childgrief.com ; www.sharonmarshallbooks.com ; www.divorceandgriefrecovery.com.
Sharon earned her Master of Science in Educational Administration from California State University, Fullerton and holds California Life Secondary and Administrative credentials. She resides in Laguna Niguel, California with her husband Milton.
---
Sensory Course
---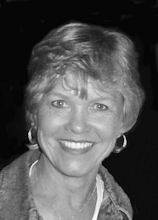 Rev. Dr. Vicki Orr
From Forgiving to Blessing Those Who Hurt You - A Spiritual Journey
This teaching will move from BEING FORGIVEN to FORGIVING to LIVING FROM GOD to LIFE OF PRAYER to LIVING IN THE FLOW OF BLESSING.
Dr. Vicki Orr served for 20 years as a pastor at Presbyterian Church of the Master in Mission Viejo, California. She is currently an Associate LOGOS Bible Teacher. Dr. Bill Creasy, the founder of LOGOS Ministries, describes Dr. Orr as "a superb teacher who also has the nurturing heart of a pastor--a rare and valuable combination." She earned both her Master of Divinity in 1985 and her Doctorate in 1995 from Fuller Theological Seminary in Pasadena, California. She wrote her dissertation on prayer and healing—her own story of many different ways healing comes through the power of God released in prayer. She is in the process of rewriting her dissertation in a series of books in order to encourage Christians and to give them hope. An important part of her education was an intensive one-year Clinical Pastoral Education (C.P.E.) Internship at the Crystal Cathedral in 1985-1986, under the direction of the Rev. Dr. Jim Kok.
Vicki and her musically talented husband, Gil, live in Laguna Beach, California, where they raised their two children, Dawn and Brian. Vicki enjoys horseback riding, reading, Christian prayer and meditation, walking, and swimming. She and her husband, Gil, enjoy music and sailing.
---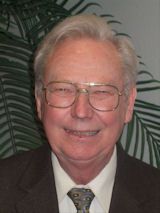 Dr. Henry Peterson
Life after a Storm: A Look at Post Traumatic Stress Disorder (PTSD)
The presentation will seek to answer the following: (1) What is PTSD? (2) What causes it? (3) Who can get it? (4) What are the symptoms? (5) How is it treated? (6) What can I do to help those who suffer with PTSD? (7) What is the role of the church?
Chaplain Henry Peterson served in the U.S. Air Force, 1959-1963, as an aircraft engine mechanic. He is a graduate of California Baptist University, 1966, with a B.A. degree and Golden Gate Baptist Theological Seminary, 1969, with the M.Div. and again in 1976 with the D.Min. degree. He served in the U.S. Army Active Reserve as a chaplain and is a veteran of the First Gulf War. He is a graduate of the Army Command and General Staff College. Chaplain Peterson retired from the Army Reserve in 1995 as a Lieutenant Colonel. He has been a pastor of local churches in California for the past 45 years. He also completed his CPE training at the Crystal Cathedral. Currently, he is a Chaplain in the VA Medical Center, La Jolla, assigned to the Post Traumatic Stress Clinical Team in Mission Valley Out Patient Clinic. He works with returning combat veterans from WW11, Korea, Vietnam, Desert Storm, and Prisoners of War.
---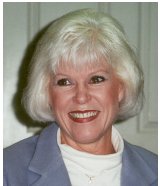 Dr. Jan Pfeffer
Presence as Prayer
Topics covered will include: The communication circle; Communication without words; Scientific studies about touch, presence, and healing; Presence and relationship beings; Presence as Love (God); You don't have to have the right words or the right prayers if you are present to another; I-Thou vs. I-It communication.
Dr. Jan Pfeffer has her Ph.D. in Psychology and her Masters in Pastoral Counseling. Her experience includes teaching, in-patient psychiatric care, out-patient program development, business consulting, pastoral care, outreach ministries, and research.
Jan has been a past keynote speaker for the Interfaith Conferences sponsored by the Alzheimer's Association; a repeat speaker at the International Conference on Care and Kindness at the Crystal Cathedral; a speaker at the Center for Health Ministry Outreach at St. Joseph Health System; a panelist with Dr. Harold Koenig for the Medical Symposium in Newport Beach and many other venues. Her passion is the connection between spirituality, faith, and healing, as well as, the healing power of 'presence', even 'presence' without words.
Dr. Pfeffer is Director of Pastoral Care and Outreach Ministries at San Francisco Solano Church in Rancho Santa Margarita. She is an advisory board member for Accredited Clinical Pastoral Education (ACPE) at Crystal Cathedral. In 1997, Jan completed a year long research study at Mission Hospital , on the 'Effects of Touch and Prayer on Healing after Cardiac Surgery', and continues her involvement in the spirituality/health field. When not counseling or presenting, Jan loves tennis, traveling with her husband, and especially spending time with her 4 grandchildren.
---
Robert V. Schuller
Building a Loving Church
Robert V. Schuller has served as pastor of emergent ministries of the Crystal Cathedral Ministries since February 2004. Bobby is responsible for developing and managing emergent ministries, related communication efforts to local communities and mission outreaches to help those shattered by life in the modern-day marketplace. At the Crystal Cathedral campus, Bobby and his wife, Hannah, pastor the OC Gathering, a vibrant church fellowship of artistic expression, worship and community. Prior to joining the Crystal Cathedral Ministries team, Bobby worked for the Channel of Hope, a Christian television network that seeks to bring hope to people around the world. On special assignment, Bobby resided in Germany, where he was instrumental in developing and hosting television programs formatted from pop music concerts.

With a passion for national and international missions, Bobby has led more than 15 mission trips around the world. Bobby earned a bachelor of science in business marketing from Oral Roberts University and masters of divinity with a focus in pop culture at Fuller Theological Seminary.

Bobby and Hannah reside in Southern California. Bobby's grandfather, Dr. Robert H. Schuller is founding pastor of the Crystal Cathedral Ministries.
---
Dona Williams
How to Listen Compassionately to the Sick and Injured
Consider a patient that I called on. He was on a normal floor and had broken his femur. However, this young man (17 years old) had been a drunk driver and killed all three of his passangers...he was the only one who survived. As someone who visits the sick in the hospital, as a volunteer, you could happen to run into this patient. I will take you through the visit, using audio and visual effects, so that you can become better equipped with ways to compassionately listen—so that healing can begin. It is through the grace of God that we take these precious moments and turn them into a transformational moment in which the powerful presence of Jesus touches the heart of those entrenched with guilt, sorrow, suffering, and illness. By reflecting the Light Of Christ, we empower the patient on the road of healing.
Dona Williams is chaplain at the Northridge Hospital Medical Center. She worked previously for Providence Holy Cross Medical Center and Providence Saint Joseph's Medical Center. At the hospital, she started the 'No One Dies Alone' program and the Emergency Room Care Partners program. She teaches Grief Groups in the hospital and trains volunteers in the Spiritual Care Department. Because of the enjoyment she has felt with the Palliative Care program and in the Trauma Center, she has trained for the Spiritual Response Team for the Red Cross. For the past 9 years, she has worked as an on-line professor for Canyon College, teaching theology courses, and last year took on responsibilities as Dean of Theology.
Dona has been a chaplain for the past 5 years and completed her Clinical Pastoral Education with Dr. Jim Kok. She is the mother of three daughters; the eldest is a graduate from Pepperdine Law School and the other two are in high school.
---
Rhea Zakich
Using Games to Encourage Care and Kindness
Games are a wonderful teaching resource. A game should be fun for all the participants. If you feel you are a loser, there is no enjoyment, no fun, and no learning. By using non-competitive games, you create a playful atmosphere ... a safe place for open communication and surprising discovery...
Come and experience games that bring people closer together through deeper understanding…where everybody wins. You'll laugh, you'll learn, you'll love, as you learn to listen.With a few simple ground rules that allow all players to speak, listen, and be creative, without the fear of failure, you will find out what is on the minds and in the hearts of others. This will enable you to respond in ways that let them know how special and valuable they are, and how much you care.
Games People (Should) Play
Experience playing "Out Of Your Mind", a game that can be used in any setting, with all ages, and for any occasion, to create an environment where people feel safe to share what's on their mind and in their heart. With simple ground rules, players learn to listen and trust one another as they share feelings, memories, and experiences. Come and discover what comes out of your mind and the minds of others. Rhea's games are recommended by counselors and therapists around the world.
Rhea Zakich… author, speaker, and retreat leader, has addressed audiences throughout the US and Australia. She has been interviewed on the Hour of Power and Focus on the Family and is the creator of the Ungame, the world's most popular communication game, with over four million sold worldwide. Rhea's game, the Ungame, has sold more than 4 million copies worldwide and has been translated into more than a dozen languages. It is known for bringing understanding, reconciliation, and healing in many settings, from kindergarten to college, from churches to prisons. It is used anywhere where people want to be brought together in love and respect. www.rheazakich.com
A recipient of many community service awards, Rhea has been featured in Reader's Digest, Guideposts, People, Today's Christian Woman, and Psychology for Living and is a member of the Association of Christian Therapists. Rhea is gifted at the art of touching the human heart as she draws from her own unique experiences, blending humor with simple but powerful insights. Her interactive Bible studies encourage, enlighten, and entertain as they touch hearts, leaving a lasting impression.
After being a Director of Spirituality for the United Methodist Churches of Orange County for 6 years, she is now a member of the Crystal Cathedral in Garden Grove, CA where she teaches a weekly Bible Study called the Women's NetWork, and is an Elder in the Reformed Church of America. Rhea and husband Dan, live in Garden Grove, CA