The Broken Road… that Leads to Him — Rev. Todd Wessels
How to Show Care & Kindness to Absent Members — Rev. Dr. Jacqueline E. Anderson
Showing Care and Kindness in Marriage — Scott Smith
Three Simple Rules — Jason Bruxvoort
Unleashing the Talent Within — Rev. Al Garcia
Walking with Someone Who Is Grieving —Shanda Sprick
Where is God in All of the Pain and Heartache of Life? — Dr. James Kok


---
Speakers and workshops focusing on how you can be more effective
in meeting the needs of "the well and the wounded"
with the uplifting power of Care and Kindness.
---
Rev. Dr. Jacqueline E. Anderson
How to Show Care & Kindness to Absent Members
Many local churches provide no follow-up for members who are absent from attendance for long or short periods of time. The retention ministry of Anointed Word International Ministries maintain contact with their absent members to determine the nature of their absence and to ensure that these individuals know their presence is missed. If the absence is due to illness, names are given to the Anointed Touch visitation ministry for special follow-up.
Rev. Dr. Jacqueline E. Anderson is Founder, CEO, and Pastor of Anointed Word International Ministries (AWIM), Inc. which began in 1990. She is a wife, a mother, an International teacher, a role model, a mentor to all age groups, male and female, and a television and radio personality. She hosts and produces radio and television programs in Chicago & Malawi, Africa, preaching and teaching the Word of God.
Pastor Jacque's main goal in life is to fulfill the mandate that God has placed on her life to go out and teach and preach the Gospel of Jesus Christ and to accomplish his purpose for her life before leaving earth. She is determined to teach her flock, and all listeners how to live a victorious life through Christ.
She has a Bachelors Degree in Business Management with a concentration in Accounting and a minor in Theology, a Masters Degree in Communications Study and a Doctorate in Urban Ministry.
---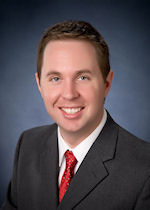 Jason Bruxvoort
Three Simple Rules
How has living in an age of "I-want-it-now",i.e., instant gratification, impacted our ability to show kindness and compassion to our neighbors? More specifically, how has this affected our ability to be financially generous to those around us? Come learn about the importance of building a solid foundation of biblical financial principles - by means of 3 simple rules - and leave with practical knowledge to help make life changes in your own finances. Then experience the joy that comes with living a truly generous life!
Jason Bruxvoort is a Financial Advisor with Integrated Financial Concepts of Orland Park. He is a graduate of Trinity Christian College '99, a member of the Palos Heights Christian Reformed Church, serves on the Executive Board of the Orland Park Chamber of Commerce, the Alumni Board of Trinity Christian College and the Transition Care Team of Orland Park Christian Reformed Church. He is a resident of Orland Park, and has been married to Salli Bruxvoort for 11 years. He is a father to Lillian (8) and James (6), who currently attend Southwest Chicago Christian School.
---
Rev. Al Garcia
Unleashing the Talent Within
In Unleashing the Talent Within AL Garcia discusses the attributes of a true servant leader. He will share how a leader identifies, trains and mobilizes a volunteer. He will explore how a leader encourages a volunteer staff and manages the talent he leads.
Al Garcia is the Pastor of New Life Community Church Oak Forest. He planted this church with 20 people and it has grown to 400. He is also a member of the pastoral team at New Life Chicago. Al is a Coach with Multiplicity Network, a team of pastors who provide coaching and consulting for multi-site church expansion. Al also has extensive experience in the business arena and is the President of Creative Coaching Concepts Inc. Most recently he has been appointed to the faculty of the Workplace Coach Institute where he provides leadership and talent management training for church leaders throughout the United States. Al has a degree in Christian Counseling from Calvary Theological Seminary and he has earned several certifications in coaching which include the prestigious ICF- Professional Certified Coach (PCC) designation. He holds these advanced certifications: Certified Leadership and Talent Management Coach, Certified Small Business Coach, Certified Life Coach, Certified Lifestyle Fitness Coach, and Certified Career Management Coach. And, he earned the Registered Leadership Designation from the McKinley Group.
---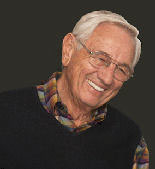 Dr. James Kok
Where is God in All of the Pain and Heartache of Life?
Dr. James Kok is Director of Care Ministry for the Crystal Cathedral Congregation of Garden Grove, CA. He has been an ordained minister of the Christian Reformed Church of America for 35 years. He speaks extensively throughout the United States and Canada. During his ministry Dr. Kok has specialized in the training of lay men and women, pastors and theological students in the art of caring and counseling, first at Pine Rest Christian Hospital and now at the Crystal Cathedral.
With Dr. Kok as the director, the Crystal Cathedral is an approved center for Clinical Pastoral Training. This is accredited training for seminary work specializing in the truly pastoral side of ministry. Dr. Kok provides both Extended sessions and Summer Intensive sessions.
---
Scott Smith
Showing Care and Kindness in Marriage
Learn what Scripture says about dying to self to serve your spouse. 1 serving, Christian husband + 1 serving, Christian wife = 1 God-honoring family unit that is "effective and productive in our knowledge of Jesus Christ."
Scott Smith is a Licensed Clinical Professional Counselor (LCPC) who works with adolescents, adults and families on a variety of issues. Scott also has a heart for helping pastors, missionaries and their families who are hurting and seek a safe, confidential environment during times of turmoil and family strife. Scott's other passion is working with pre-marital and married couples, using the Life Innovations Prepare-Enrich program, to provide them with the skills necessary to have an outstanding, successful, and enjoyable marriage and family. He also partners with churches to develop marital programming which includes pre-marital, marriage enrichment, and marriage mentor programs.
As a seminar director for the Life Innovations Prepare/Enrich program, Scott trains clinicians, clergy, lay people and graduate students to utilize Life Innovation's tools as well. Scott recently completed a term as the program manager for a 3-year federal Suicide Prevention grant through Trinity Christian College, Palos Heights, IL. Prior to working at the Chicago Christian Counseling Center, Scott worked with foster children who were at high risk of placement change or have been moved multiple times in a year, as both a service coordinator and therapist.
Scott is married to Melissa and together they are raising and home educating their 4 children. Scott received his BA in Psychology from Southwestern University in Georgetown, TX and earned his MA in Professional Counseling from Olivet Nazarene University in Bourbonnais, IL.
---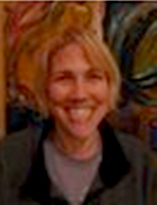 Shanda Sprick
Walking with Someone Who Is Grieving
Shanda will share practical ideas about "Walking with others who are grieving" based on Scripture and her own personal experiences, especially learned in this past year.
Shanda Sprick is a former Bible teacher in Miami, FL and Palos Heights, IL. She is now a based from home mom raising 4 children in Zeeland, MI.
---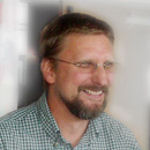 Rev. Todd Wessels
The Broken Road… that Leads to Him
What do you think of when you think of giving or receiving care? Who needs care? What is spiritual care? We are going to spend a little time together and look at what these questions (and more) have to do with our life in Christ
Todd Wessels is a Pastor of Connections at New Life Church and has been there for 7 years. He is involved in overseeing small groups, men's ministry and benevolence. He has been married to Cindy for 28 years. He is a father to Anne Marie, Ben, and Jon all who are out of the nest as of this year.