Greater Indianapolis Area
in
Noblesville

Conference Speakers
---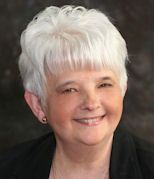 Nancy Chance
Hamilton County Agencies, Pantries and Clinic's Collaborating-Caring in Action: Meeting People At Their Need
Nancy Chance is Blood Bank and Blood Conservation Area Coordinator for Riverview Hospital.  Nancy is President of Good Samaritan Network of Hamilton County (32 pantries, 64 agencies and 9 township office).  Nancy will speak on the many needs within Hamilton County and how the community can assist those in great need.
---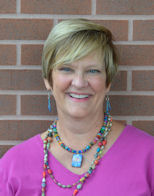 Teri Ditslear
Listening for your Call to Kindness and Love
Teri Ditslear, President of Helping Hands of Noblesville, and the "First Lady" of Noblesville, graduated this past May with a Masters of Divinity from the Lutheran School of Theology at Chicago. She is approved for ordination and is presently awaiting a call to church leadership in a community near Noblesville.
---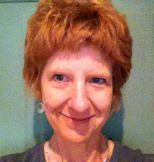 Kathleen Dugan
The Face of Kindness Facing Autism
Kathleen Dugan is currently a Professor at Anderson University, where she teaches painting, drawing, intro design and art history.  She has been at Anderson University full time since 1998.
She resides in Noblesville, married and the parent of boy/girl twins diagnosed with high-functioning autism.
Kathleen graduated with distinction BA/BFA Indiana University Bloomington 1983, Yale University MFA 1985
---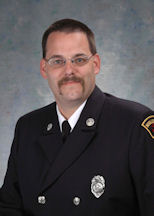 Todd Estes
Project LifeSaver; Bringing loved ones home
Todd Estes is the Fire Prevention Officer for the City of Noblesville Fire Department.
He has over 16 years of experience as a Paramedic, and also supports the Department as a Career Firefighter.  In 2008, Todd's daily responsibilities expanded to include assisting the Department by providing Fire Prevention Education.  He also represents NFD as a Project Lifesaver Instructor and Search Specialist.  This specialized program allows Todd, and other Public Safety Personnel  throughout the community to provide rapid response to save lives and reduce potential for serious injury for adults and children who wander due to Alzheimer's, Autism, Down Syndrome, Dementia and other cognitive conditions.
Outside of work, Todd enjoys spending time with his very active, sports-minded family and appreciates the occasional lazy day with his two basset hounds. 
---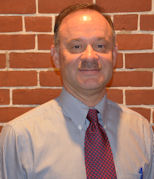 Eric Gale
Eric Gale has been pastor of First Presbyterian Church of Noblesville since 1993. Prior to that he was an Associate Pastor for youth ministries in Indianapolis. Eric grew up on the south side of Indianapolis, graduating from Southport High School, and Ball State University. He attended two years of seminary at Trinity Evangelical Divinity School in Deerfield, IL before graduating from Louisville Presbyterian Theological Seminary in 1986. 
He has been married to his wife, Karen, for 28 years. Karen is a kindergarten teacher in the Perry Township Schools in Marion County. Eric and Karen have two children, Aaron, age 20 (a junior at Taylor University), and Elizabeth, age 17 (a junior at Noblesville High School).
---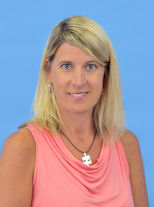 Jane Grimes
Parenting a child with autism at home and in the community …why we need everyone's support
Jane Grimes has been working in the Autism Community for over 9 years in many different facets. Jane is passionate about family and community support and strives to educate and advocate for the needs and support in providing more awareness within the community. Jane has two daughters one of which has autism and understands the daily challenges of parenting a child with autism. She and her husband George, live in Noblesville. Jane is the founder and President of the former Hamilton County Autism Support Group which was the largest support group for families in Central Indiana. She has transitioned the support group into the Indiana Autism Scholarship Foundation and it remains a registered 501c3 non-profit.
Jane has a B.S. Degree from The Ohio State University in Early Childhood Education and minor in Psychology. She blogs for Indy's Child magazine as a parent and enjoys spending time with her family swimming, biking, and playing many board games. She is currently employed with The Applied Behavior Center for Autism as the Enrollment Director.
---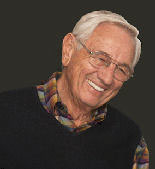 Dr. James Kok

What Are We Really Here For?
Is our sole purpose in life to get to Heaven, and to help others get there? Or do we have a more important responsibility to work at making this earthly world "as it is in Heaven"?

Where Is God in Human Suffering?
God is especially present in the process of helping, healing, restoring, and recovery. God is touched and moved by the tragic circumstances of our lives. God's primary power is his loving, healing presence in dire circumstances.

Jim Kok has been an ordained minister for 50 years.  In addition to seminary training, he has an M.A. in Counseling, and was the full time pastor of a church in Iowa City for five years. He spent several years earning certification as a Clinical Pastoral Education Supervisor.  Training seminarians and ministers was his primary specialty, first at Pine Rest Hospital and Mental Health Services and then for 25 years at the Crystal Cathedral Congregation.  At the latter, Pastor Kok was also engaged in planning, organizing, training and motivating the congregation in care.

In the late nineties, Pastor Kok and a lay committee from the church planned and presented the first Conference on Care and Kindness.  For thirteen years, these events were held, and then began to be convened in other parts of the U.S., Canada, and Australia. Wherever they are held, Pastor Kok is the keynote speaker on Care and Kindness.  His self-published book, The Miracle of Kindness, is the virtual textbook.

Care has been the central focus of Jim Kok's career.  Training, motivating and organizing care in churches and with pastors has been his heart and soul passion.

Jim Kok is married to Linda, a retired public school teacher, and active piano teacher.  There are four adult children and nine grandchildren in their family.  Pastor Kok continues to work full-time in Care Ministry.   He writes for the Care and Kindness Ministries' publication, Care Capsule.  He teaches care methods to telephone counselors, and motivates Ministering Elders in their care responsibilities.
---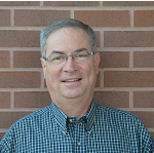 Robert (Bob) McDaniel, Ed.S.
Bullying Prevention Strategies for Kids and Adults
Each session will focus on what bullying is and what can be done by kids and adults to help prevent or stop it.
Robert (Bob) McDaniel,Ed.S.- Bob  is a former school teacher and administrator with 35 years experience in education. He retired from Noblesville Schools after serving as principal at both Stony Creek and Noble Crossing Elementary Schools. Currently, he is an independent facilitator for the nationally known "Becoming a Love and Logic Parenting Program". – His consulting business is called "Parenting HELP 4 U"(parentinghelp4u.com). Bob has presented on the topic of bullying to students in his schools, parent groups, teacher in-services, bus driver training, and various state principal conferences. He is Past President of the Indiana Association of School Principals and Past President, Facilitator, and Presenter for the Indiana Principal Leadership Academy.
---
Amanda Meyer
Don't Be a Victim: Protect Yourself from Scams and Identity Theft
Amanda Meyer is an "Outreach Services Specialist" for the office of the Indiana State Attorney General.  She is a graduate of Calvin College and will be speaking on "Don't Be a Victim: Protect Yourself from Scams and Identity Theft".  She will provide phone numbers and tips to keep you safe from the constant stream of scams that are prominent in the community and economic environment.
---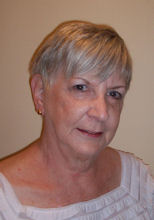 Carol Miller
Grief
"GriefShare" is a 13 week program which offers participants a Christian-based support group for those grieving the loss of someone close. "GriefShare" is a nondenominational group that features biblical teaching on grief and recovery topics. Carol says "What a blessing it is to be able to share God's love with others."
Carol Miller After serving for 5 years in the Stephen Ministry, Carol is now the Parish Care Coordinator for Noblesville First United Methodist Church. The Care Ministry includes outreach ministries such as: visitation to elderly and shut-ins, coordination monthly Home Communion, flower ministry, Prayer ministry, card ministry, nursing home Bible Study, Grief Support Group and many more needs that arise in a church community. Carol's longtime devotion to church ministry and serving the Lord has always been a focus of her life. "What a blessing it is to be able to share God's love with others."
---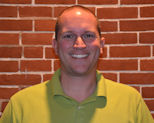 Aaron Scheffler
Disability Through God's Eyes
Aaron Scheffler works as the Executive Director for Mark 2 Ministries, an organization that works with churches around the globe to equip them to be able to show Jesus' love to people with disabilities and to integrate these same people into their congregations.  He is a life-long learner in the areas of Scripture, Business, Leadership, Disability, and Education.  Aaron is a native of the north side of Indianapolis.  Growing up in Fishers, he now lives in Carmel with his wife, Debra where he enjoys cycling and reading in his spare time.
---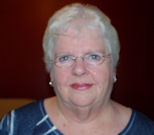 Barb Shepard
Grief
"GriefShare" is a 13 week program which offers participants a Christian-based support group for those grieving the loss of someone close. "GriefShare" is a nondenominational group that features biblical teaching on grief and recovery topics. Carol says "What a blessing it is to be able to share God's love with others."
Barb Shepard has been a Stephen Minister for three years and is also a member of the Grief Share team at Noblesville First United Methodist Church. Barb is a graduate of Indiana University School of Education and a former elementary school teacher.
---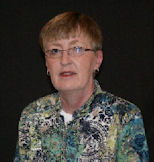 Pam Trumbauer
Caring for our Cognitively Impaired Senior Church Members
Pam Trumbauer, RN, is a graduate of Ball State University and Ohio State University. She has worked in the field of long term care since 1973 and is currently Wellness Director at HCR Manor Care in Carmel, Indiana. Pam is an active officer in the Altrusa International of Hamilton County service club.