May 2 – 3, 2014
Pompton Plains, New Jersey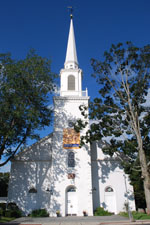 First Reformed Church, located in Pompton Plains, New Jersey, will be hosting a Care Conference in May 2014. This gives you plenty of time to plan your vacation around this conference.
This conference is in the early planning stages, so details are not yet available.
Please recheck this page as the conference draws closer. Details will be posted, including speakers, topics, registration information, driving directions, etc.
Helpful Hint: Bookmark this page in your browser; it will be easy to visit again and again.