Volume 2 - Issue 4
November 2000
Better 'n Ever
Christian People Are Ready To Shine
Dr. James R. Kok
Readers!! Please plan now to come with a friend, and hopefully your Pastor, to the 4th International Conference on Care and Kindness, March 15,16,17, 2001 — at The Crystal Cathedral.This event is dedicated to increasing lay people's ability and dedication toward linking helpfully with humanity in kind and loving ways. We believe Christian people are ready to shine as conspicuously better deliverers of concern, thoughtfulness, support and encouragement. We want to help make this happen.
Recently one of our employees handled a church member's request in an unkindly way. It puzzled me. After all the Care and Kindness we have trumpeted around here, is the message still bouncing off? We have to work harder I realized. Change comes slowly. Our Care and Kindness thrust is badly needed.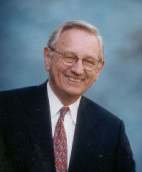 "
Dr. James R. Kok has a number of articles on the essentials for a caring person in previous issues of the Care Capsule.
A handful of basic tools — wrapped in courage—are the keys to open doors. He will continue his series in the next issue.
Dr. Kok believes there are 10–12 key concepts of which every caring person should be aware in order to step out as an effective friend and support-person.
They range from "naming the elephant" to "peace, peace when there is no peace".