Conference Workshops
A Caring Moment: Visiting the Sick — Phil Somsen
Aging With Grace — Sandra McMullen Hayhurst
Amazing Grace in the Midst of Loss — Connie Jackson
Blessings of the Heart Through Listening — Susan Balk
Balanced Caregiving: Avoiding Burnout, Stress-out and Depression — Dr. Richard Foss
Barriers to Bridges — Kelsey Marshall
The Bully, The Bullied and the Bystander — Barbara Colorosa
Caring for the Families of Addicts and Abusers— Dr. John Vawter
Depression: Fighting Back — Dr. Debbie Hutchinson
Dying In Diversity: Cross Cultural Issues In Death and Grief — Bill Hoy
Effective Ministry to Families with Special Needs Children — Dawn Anderson Booth
Feast or Famine, The promise of Genomic Medicine vs. the Hosts of Uninsured — Mark Spee, MD
Grief After Suicide — Bill Hoy
Kindness: A Way of Life — Dr. Chuck Wall
Kindness: How to Make It Part of Life — Dr. Chuck Wall
Lectio Divina — Dr. Vicki Orr
Loving Care at the Last Stages of Living (Panel) — Patrice Emenaker
Making Rooms: Serving a Hospitable God — Dr. Richard Mouw
Ministry — You Can't Do It Alone — Duane Visser
Surprising Joy for Tired Caregivers — Dr. Bill Gaultiere
Uncommon Graces: Reflecting Jesus in Our Harsh World — Dr. John Vawter

---
Blessings of the Heart Through Listening
This workshop is designed to take you to a different level of caregiving. It will provide you with the tools that will help you become a more effective compassionate listener by understanding feelings and knowing the benefits of being listened to.
Susan Balk has been Director of Training for New Hope, a twenty-four hour telephone crisis counseling center, for ten years. An experienced speaker on grief, she is past-president of the Achievers Toastmasters Club. She has a certificate in continuing education program for "Ministering to Families After a Traumatic Death" and has completed both the Basic Training for Clinical Pastoral Education and the Robert H. Schuller Institute course for "Successful Communication".
---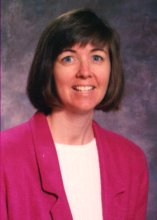 Dawn Anderson Booth
Effective Ministry to Families with Special Needs Children
How to support and reach the thousands of unchurched suffering and isolated families in your area with the Love of God. Developing relationship and awareness of children with special needs and their families, about God and God's love for them. Developing your action plan. Hands-on instructional tools to effectively care for "the least of these."
Dawn Anderson Booth is a mother of 4 children, ages 9 months, 6, 8, and 10 years. Two of her children are High Functioning Autistic/Aspergers, and her 8 year old son is severely Autistic. Dawn's husband is recovering from advanced tongue cancer. Dawn is speaker and consultant for all faith groups and church leadership on the experience of families with children who have special needs. She is a graduate of Luther College with a B.A. in Biology and she received her Masters of Divinity from The Lutheran School of Theology in Chicago. She is also an ordained Minister in the Evangelical Lutheran Church in America.
---
Barbara Coloroso
The Bully, The Bullied and the Bystander
The bully, the bullied, the bystander — the interactions involved in such role-playing, though commonplace in our culture, are not healthy, not normal, certainly not necessary, and in fact are devastating to the children playing them. We as parents and educators can rewrite the script and create for our children alternative, healthier roles that require no pretense and no violence. With care and commitment, we can rechannel the behaviors of the bully into positive leadership activities; acknowledge the non aggressive behaviors of the bullied child as strengths that can be developed and are honored; and transform the role of the bystander into that of a witness, someone willing to stand up, speak out, and act against injustice. A daunting task, but a necessary one.
Barbara Colorosa is an internationally recognized speaker and author in the areas of parenting, teaching school discipline, non-violent conflict resolution and reconciliatory justice. She is an educational consultant for school districts, the medical and business community, the criminal justice system and other educational associations in the united States, Canada, Europe, South America, Asia, New Zealand, Australia and Iceland. She has served as a classroom teacher, a laboratory school instructor and a university instructor.
---
Patrice Emenaker
Loving Care at the Last Stages of Living (Panel)
A panel discussion of concerns and suggestions for older adults and their loved ones. Topics addressed will include long-term care, Alzheimer's and other dementia, hospice, durable power of attorney for health care, and spirituality of aging. There will be time for questions and answers.
---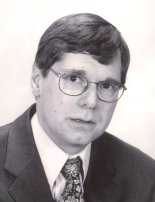 Dr. Rick Foss
Balanced Caregiving: Avoiding Burnout, Stress-out and Depression
You will learn the essential of self-care; understanding the people you seek to serve; knowing yourself and your limitations; maintaining a balance between giving and receiving ; and entrusting the outcome of your labor to the "Shepherd and bishop of Souls."
Dr. Richard Foss is a psychologist practicing at La Vie Counseling Center in Pasadena, California. He received his Ph.D. degree in Clinical Psychology from Fuller Theological Seminary in 2002. In addition, he is an ordained minister in the Christian Reformed Church and served as a campus pastor at Arizona State University from 1986 -1993. Rick is married to Debbie Foss and has three children.
---
Dr. Bill Gaultiere
Surprising Joy for Tired Caregivers
Does your caring for others feel like more of a duty than a joy? Has helping others become discouraging, boring, ineffective . . . exhausting? You're not alone. We've all experienced this. Unfortunately, some of us burn out before we learn how to care for others with the joy of the Lord. Join me as I weave together Scripture, life examples, movie clips, music, personal reflections, and prayer to renew in you the joy of caring. You'll be surprised to see how Jesus can use you to bless hungry, hurting souls — even when it seems that you only have a little to give or you're caught in a storm.
Dr. Bill Gaultiere, Ph.D. is the Executive Director of the New Hope Crisis Counseling Center at the Crystal Cathedral and the founder of NewHopeNow.org, the world's first web site to offer live, private online counseling for free. Dr. Bill is also a Clinical Psychologist and Spiritual Director with a private practice in Irvine, CA, where he lives with his wife and three children. He is the author of "A Walk with your Shepherd" and "Returning to the Father" and offers articles and tapes on Christian psychology, marriage and family, and spiritual information on his web site, www.ChristianSoulCare.com. At his web site you can also sign up for a free semi-weekly devotional by email.
---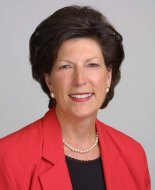 Sandra McMullen Hayhurst
Aging With Grace
This interactive session will examine the various challenges faced by older adults and the impact of those challenges on their attitudes toward aging. The motivational session will discuss how positive leadership and program development can provide an environment for older adults to "age with grace."
Sandra McMullen Hayhurst is a trainer and speaker who specializes in presentations and workshops related to gerontology. She is a gerontology consultant who has developed and implemented creative service programs. In her workshops she covers issues such as determining when it's time for a loved one to stop driving, living options, dealing with caregiver stress, important legal documents, financial considerations and support services. She has served as a Director for the Alzheimer's Association in Camarillo, CA and various Coordinator positions at Methodist Medical Center in Peoria, IL and Community Memorial Hospital in Ventura, CA. Sandra received her M.A. in Gerontology from the University of Illinois and she holds a Teaching Certificate in Illinois.
---
Dying In Diversity: Cross Cultural Issues In Death and Grief
This workshop will help you learn basic principles for showing care and kindness towards others who are from a different culture than your own.
Grief After Suicide
Suicide, according to Warren Wiersbe, is the "death we whisper about." In addition to the shame and stigma that often accompanies this grief, it is complicated by the multitude of unanswered questions. Here, we'll talk about practical ways to respond when called to minister to a family living through the aftermath of suicide.
William G. (Bill) Hoy is president of Grief Resources, Inc. in Seal Beach, California and serves as a consultant in grief education at Hilgenfeld Mortuary. Bill also serves as an adjunct professor of health science at Cypress College and is a nationally-recognized speaker on issues of death, bereavement, and loss.
---
Depression: Fighting Back
Depression is a very common disorder in our world today. There are many considerations in the cause of depression. Sometimes a person has experienced a loss through physical death or through the ending of a relationship. Other times the depression is the result of life change or a chemical imbalance. Whatever the cause, depression is powerful and no one likes it. So why do we develop a relationship with depression? Its hold is so strong that it can replace the human relationship. We develop a type of loyalty to it and take it with us wherever we go. Learn ways to "fight back" and declare a knockout in the 1st round.
Dr. Debbie Hutchinson is the Director of Staff Development at the Crystal Cathedral Counseling Center. She is a licensed Marriage and Family Therapist and has been seeing clients at the counseling center for 7 years. Dr. Hutchinson has a special interest in working with adults who have Attention Deficit Hyperactivity Disorder. Her passion is people, and she has a particular joy in working with couples and helping them find their way to marital bliss. She has celebrated 23 years of marriage and has a 16 year old son and an 13 year old daughter.
---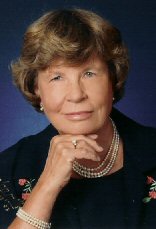 Connie Jackson
Amazing Grace in the Midst of Loss
Grief and anxiety engulfed a mother when three of her six children were diagnosed with a rare fatal disease. In surprising ways earth angels gave care and practical help to Karen, Jon, and David. The human spirit is indomitable, buoyed up by kindness, prayer, and eyes that see the need.
Connie Jackson is the author of "Nothing Can Separate Us". Her story is both heart-breaking and heart-warming - a tale of great grief and even greater grace. She wrote of the struggle to accept the providential hand of God in all things and how God's love ultimately grants victory over the most difficult of circumstances. Connie will share with us her spiritual and emotional struggle with the loss of three of their six children from Battens, a rare genetic disease. Currently, Connie facilitates 'Journey Through Grief' sessions with those in bereavement. Through support groups and seminars, she has also worked with caregivers, especially those caring for aging parents. She served for many years as growth director and assistant to the pastor of her church and continues to teach Bible studies and Sunday School classes.
---
Dr. James Kok
Practical Care and Kindness
A handful of basic tools - wrapped in courage - are the keys to open doors. There are 10-12 key concepts essential for every caring person to be aware of in order to step out as an effective friend and support-person. They range from "naming the elephant" to "weeping with those that weep". This workshop will highlight the most important ones.
Dr. James Kok is Director of Care Ministry for the Crystal Cathedral Congregation of Garden Grove, CA. He has been an ordained minister of the Christian Reformed Church of America for 35 years. He speaks extensively throughout the United States and Canada.
During his ministry Dr. Kok has specialized in the training of lay men and women, pastors and theological students in the art of caring and counseling, first at Pine Rest Christian Hospital and now at the Crystal Cathedral.
With Dr. Kok as the director, the Crystal Cathedral is an approved center for Clinical Pastoral Training. This is accredited training for seminary work specializing in the truly pastoral side of ministry. Dr. Kok provides both Extended sessions and Summer Intensive sessions.
---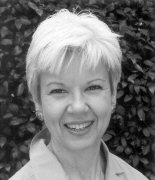 Kelsey Marshall
Barriers to Bridges
Disability and ABILITY — one is only an accident or an illness from being a person with disabilities. But until a disabling condition occurs, most people are ignorant of how to still see someone as a whole person in the sight and heart of God. People can be well-meaning, certainly, but cause needless emotional and psychological injury upon a person with disabilities by ignorance.
Kelsey Marshall was the Founding Director for Accessibility at the John F. Kennedy Center for the Performing Arts in Washington, D.C., a position she held from 1991 to 1998. She has worked with all levels of government and with the private sector with special emphasis in establishing and defining workable initiatives and solutions in housing and community access. She has been a consultant in disability and accessibility issues for various organizations, including the Walt Disney Companies, the National Organization on Disability, the National Association of Home Builders and the Desert Storm Homecoming Foundation. A native of New Jersey, she graduated from Indiana University. As a person with disabilities herself (she has been diagnosed with a neurological condition) she is currently enrolled as a Master of Divinity student at Fuller Theological Seminary and has a new career goal of becoming ordained as a Minister of the Word and Sacraments in the Presbyterian Church.
---
Dr. Richard J. Mouw
Making Rooms: Serving a Hospitable God
Hospitality is an important expression of care and kindness. It is important for Christians to reflect on the ways in which, in offering hospitality to others, we are sharing in the hospitality of a God who is himself caring and kind toward all of his creatures. In this
session we will map out the contours of divine hospitality, and we will also explore practical ways in which we can "make room" for others in our lives.
Dr. Richard J. Mouw joined the faculty of Fuller Theological Seminary as professor of Christian philosophy and ethics in September 1985. In September 1989, Dr. Mouw was appointed provost and senior vice president of Fuller Seminary. In July 1993, he assumed the presidency of Fuller. Dr. Mouw began his academic studies with a B.A. in English from Houghton College. He subsequently received his master's degree in philosophy from the University of Alberta and his Ph.D. in philosophy from the University of Chicago. Prior to his appointment at Fuller, he served for 17 years as professor of philosophy at Calvin College.
---
Dr. Vicki Orr
Lectio Divina
Lectio Divina is Latin for Divine Reading, a practice in which one is led in slow steps of listening, meditating and contemplating a particular passage of Scripture in order to allow the Spirit of God to speak.
Pastor Vicki Orr is the Senior Associate Pastor at Presbyterian Church of the Master in Mission Viejo. She is a graduate of Fuller Theological Seminary in Pasadena, California with a Master of Divinity in 1985 and a Doctor of Ministry in 1994. She wrote her dissertation on prayer and healing.
---
Phillip Somsen
A Caring Moment: Visiting the Sick
In a health crisis, visitation must become more focused and flexible if it is to be effective in meeting the needs of those we are called to care for in our churches and community.
Rev. Phil Somsen served 20 years as an RCA pastor in Minnesota, California and South Dakota, as well as two years on the mission field in Kentucky and two years as program coordinator at a Christian camp in Iowa. He then decided to pursue chaplaincy training at Gunderson Lutheran Medical Center in Wisconsin, receiving Board Certification in 2002. He completed an on-line Certificate in Healthcare Ethics from Rush University in 2003. He has found pastoral care the most satisfying part of ministry through the years and the opportunity for more extensive pastoral care in a hospital setting drew him to chaplaincy. He and his wife live in Fort Dodge, Iowa and have three grown daughters and three grandsons.
---
Mark Spee, MD
Feast or Famine, The promise of Genomic Medicine vs. the Hosts of Uninsured
The wonderful new therapies that Genetic Engineering is starting to deliver is leading to a growing imbalance between those who have money/health insurance and can access these therapies vs. those who have no health coverage at all. What is our obligation as Christians who care about and for our fellow citizens?
Dr. Mark Spee has been a family doctor in Olympia, WA, for 19 years. He does a broad range of family practice, including delivering babies and caring for all ages from cradle to grave. His practice includes hospital care as well as office care. He is also primary care chief of his large group practice.
Dr. Spee received his undergraduate education at Calvin College, in Grand Rapids, MI. His medical degree comes from Wayne State University Medical School in Detroit, and his family medicine training was in Kalamazoo, MI. He attends Olympia Christian Reformed Church, where he is an Elder, and currently teaches a High School Sunday School class. He is married with three children, is an avid gardener and loves to hike and snow-ski.
---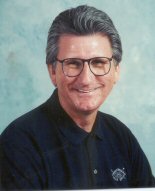 Dr. John Vawter
Uncommon Graces: Reflecting Jesus in Our Harsh World
We will consider the lack of grace and kindness in our society, remind the audience of Christ's grace and then make the point that we must reflect Christ regardless of society's standards and behaviors.
Caring for the Families of Addicts and Abusers
Dr. Vawter will recount his experience with his daughter's addiction to heroin; how the parent must learn to detach from the addict/abuser; how the parent must learn to live one day at a time and the stress that drugs bring into a family.
Dr. John Vawter pastored churches in Tempe, Arizona and Minneapolis after working for 10 years with Campus Crusade for Christ as Campus Ministries Developer and Regional Director. He served as President of Western Seminary as well as Phoenix Seminary. After earning his BS degree from the University of Oregon, he received a Master of Divinity from Trinity Evangelical Divinity School and a Doctor of Ministry degree from Bethel Seminary. He and his wife, Susan, are founders of You're Not Alone, a "confidential, compassionate conference" for parents in ministry whose kids abuse drugs or alcohol. Dr. Vawter, a passionate speaker, is also author of "Uncommon Graces" and "Hit By a Ton of Bricks: You're Not Alone when Your Child's on Drugs".
---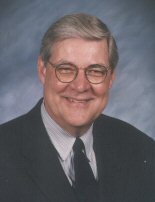 Duane Visser
Ministry — You Can't Do It Alone
This seminar will deal with changes in ministry, from a pastor-centered approach to partnership of staff and members. The shift requires a change in expectations and style of ministry, but provides exciting new life for the church.
Duane Visser consults with congregations where there are tensions between pastors and people. As Director of Pastor-Church relations Pastor Visser will speak on "Responding Healthfully to Today's Changing Ministries". With a big heart for pastors and vast clinical experience Rev. Visser brings practical help for church-going people.
---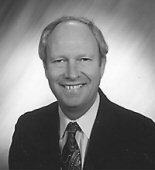 Dr. Chuck Wall
Kindness: A Way of Life
Kindness is more than just a word. It describes how we live and the expectations for both ourselves and with those we come in contact with.
Kindness: How to Make It Part of Life
We will explore how kindness can be a simple method of improving our lives.
Dr. Chuck Wall, Ph.D. is a published author, lecturer and motivation speaker in the fields of communications, stress management, employee motivation, leadership and "random acts of kindness" He is founder of the Random Acts of Kindness movement. Even though he is blind, Dr. Wall does not consider himself disabled, but says he merely must spend extra time dealing with one of life's little nuisances. He is currently Professor of Communications and Human Relations at Bakersfield College. In 1992 he received the prestigious Hayward Award for teaching excellence in California community colleges. He holds a B.A and an M.B.A. from San Francisco University and a Ph.D. in Educational Administration and Management from UCLA.