Topics
---
---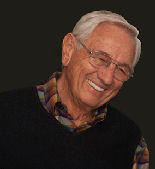 Dr. James Kok
How to Become a Happier Person
Something very important is underway in the way we must think about the call to good living. Careful research is confirming Jesus' call to "love one another" is behavior that is good for us, as well as those being cared for. It is guidance that will bring happiness and satisfaction into our personal lives.
Looking at the Average Man or Woman
Rethinking the long history of class systems and divisive attitudes towards other people is long overdue in our Christian communities. We will take a fresh look at the correct way to think about, and relate to, the stranger, the "worldly" neighbor, the clerk at the drug store.
God is Love. Love is God.
The Biblical text "God is love" is familiar to all of us. The logical follow-up is to turn it around and say "Love is God". That means that when you are touching someone in a loving way, it is touching them with God's love. It means that all people are instruments of God, whether or not they are believers in God.
Dr. James Kok has been an ordained minister for 50 years and is the founder of Care and Kindness Ministries, which presents conferences throughout the United States to train and motivate people in the Vision of Care and Kindness. His book, The Miracle of Kindness is the virtual textbook for this vision. He speaks extensively throughout the United States and Canada.
Dr. Kok was Director of Care Ministry for the Crystal Cathedral Congregation of Garden Grove, CA for 29 years. As a certified Clinical Pastoral Education Supervisor, he trained churches, pastors and telephone counselors in care methods.
He writes for the Care Capsule and is the author of six books. The most recent one, Transform Belief Into Behavior has just been released.
---
Workshop Speakers
Anna's Angels
Arlene Fidellaga, RN, BSN, CNOR, CMH, Maureen Colon, RN, BSN, CCRN, Marian Cabeguin-Lopina, Marian Cabeguin-Lopina, RN, BSN, CAPA
Health Care Decision-Making
How to plan for difficult health care decisions, prepare documents that will ensure a level of care consistent with your wishes and best interests for yourself or loved ones.
Workshop leaders are all from the Atlantic Health System. They have extensive experience and knowledge in guiding individuals through health care decision-making as well as developing, organizing, assessing, implementing and facilitating quality care.
---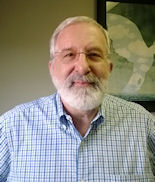 Rev. Thomas Bartha
Oh if only…… Dealing with Regret
Gaining perspective on leaving past decisions behind, especially when we painfully replay them too often, or second guess ourselves. There will be a time for sharing stories and learning strategies. This workshop will examine how to deal with regrets from the past so that we can live fully, the life that God has intended for us all.
Rev. Thomas Bartha is an ordained pastor in the Reformed Church in America, serving the Pompton Reformed Church in Pompton Lakes since 2002. Before moving to this area, Tom and his wife Mary served churches in Michigan and Illinois. Prior to seminary, Tom traveled for several years as a musician/folksinger, picking up plenty of stories along the way.
---
Caring for those experiencing Fetal and Infant Loss
Losing a baby before or shortly after birth can be devastating for parents and family. The workshop is designed for health professionals, clergy and other community members who care for or counsel those experiencing loss during the months before or right after childbirth. Attendees will be able to consider the possible ranges of grief reactions for those who have experienced perinatal loss, identify possible spiritual or cultural influences on responses to perinatal loss, describe a plan of care, identify support resources and offer coping tips for those caring for families experiencing loss.
Beth Cipoletti is an LCSW at Chilton Medical Center who has experience in bringing peace to those who went through fetal and infant loss. She recently co-hosted a service of remembrance and planting in a garden of hope.
---
Ministering to Substance Abusers – What You Can Do
Learn how to minister to those affected by substance abuse.
Rev. Timothy Dunn is a chaplain at the Christian Health Care Center in Wyckoff, NJ. He is an ordained Minister in the Reformed Church in America (RCA). He is also licensed in the state of New Jersey as both a clinical social worker (LCSW) and a clinical alcohol and drug counselor (LCADC). Rev. Dunn is an adjunct instructor of the Saturday Semester Continuing Education Program at New Jersey City University where he teaches classes on substance abuse counseling.
---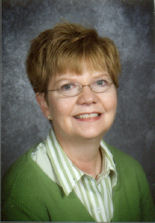 Sue DeBell Ph.D.
Licensed Professional Counselor and Author
Depression in Children – Fighting Back
Learn techniques to recognize and take follow-up steps to address the recovery of children experiencing depression.
Counselor Susan DeBell is a certified Art Educator, School Counselor, Licensed Professional Counselor, and retired School Nurse who has worked with adults, couples, children and teenagers for many years. Susan has a Master's degree in Counseling, a certificate in Substance Abuse Coordinator from Montclair University as well as a certificate in Family Psychology from Capella University. Presently she has her own private practice at First Reformed Church in Pompton Plains and is employed as a licensed counselor by Pathways Counseling Center, Inc. in Pompton Lakes. She has written numerous children's books to teach important life skills such as empathy, dealing with bullies, making and keeping friends, and dealing with stress. She has also designed and illustrated a card game incorporating important social skills for children ages 4-12. Susan has facilitated groups of children, adolescents, and adults concerning divorce, grief and loss, depression, social skills, and the challenges of mild brain injury (concussion).
---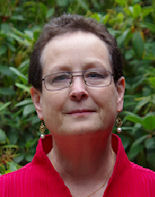 Rev. E.J. Emerson
Author, former Adjunct Professor and a Cancer Survivor
I Don't Wanna Talk About It: Dealing with Unspeakable Illness
Ways to deal emotionally, spiritually, and physically with a potentially deadly or debilitating illness - by a Stage IV cancer survivor.
Rev. E.J. Emerson, an ordained minister in the Reformed Church in America, has significant personal experience as a patient, as well as family member, friend and clergyperson to patients with cancer and other life-threatening and/or disabling illnesses. She has previously served as Pastor of the Reformed Church of Keyport and then the Richfield Church in Clifton. She holds an M.A. in French from Middlebury College (with studies in France) and an M.Div. from New Brunswick Theological Seminary. EJ has led numerous workshops on such topics as understanding the Belhar Confession, what it means to be an Elder, writing poetry, and journaling. A part-time adjunct professor of English for more than ten years, she taught composition, literary criticism and public speaking. EJ was also a keynote speaker at Crossroads, an annual event for RCA women. She is also a freelance writer/editor, French translator, and published poet. Her year-long devotional of personal psalms, Psalmistry: Reflections of Praise, was recently released by WestBow Press.
---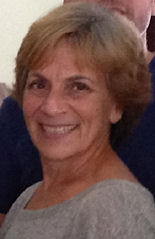 Judeth Forlenza Wesley
RN, MSW, LCSW, LCADC, CPS
Care for the Caregiver
Learn about caregiver stress and burnout, how to recognize signs of burnout, how to manage stress (coping skills), how to build resiliency to stress and avoid burnout and recognize when to look for and accept help for yourself.
Judi Wesley has been working in the field addictions and mental health for over ten years as a licensed clinician, director, professional staff trainer, and educator.  She brings knowledge as a registered nurse (RN), licensed clinical social worker (LCSW), licensed clinical drug and alcohol counselor (LCADC) and certified preventions specialist (CPS).  She is an adjunct professor at Rutgers University School of Social Work; a field liaison and teacher for Rutgers University Intensive Weekend MSW program; a workshop facilitator for Rutgers continuing education program; an in-home therapist for caregivers, the elderly and disabled with NewBridge Services; Anger Management facilitator at the Market Street Mission; CADC curriculum writer and teacher with New Jersey Prevention Network; curriculum writer and facilitator for New Jersey Child Welfare Training Academy; and an on-line curriculum writer for NCADD Middlesex.
---
Rev. Ron Franklyn
leading a panel discussion
Bouncing Back: How Care and Kindness Breed Resilience
How to rebound from disappointments and bad things that happen in living as human beings.
Rev. Ron Franklyn grew up near Watts in South Central Los Angeles; worked as a surgical technician in both Southern California and Holland, Michigan for 12 years; and graduated from Western Theological Seminary in 1976. He served as a Reformed Church Pastor in Cleveland, Ohio for 10 years; Holland, Michigan for 5 years; and Wayne, New Jersey for 20 years. He retired from active ministry 3 years ago but is busy helping raise his 15 year-old daughter and 11 year-old son in his second marriage. He is a cancer survivor who has specialized in issues of death and dying over the years, receiving training from Elizabeth Kübler-Ross among others. He has also led training in Stephen's Ministry at his church in Holland. The Rev. Dr. Jim Kok was Ron's Clinical Pastoral Education supervisor at Pine Rest Christian Hospital near Grand Rapids in 1975-76.
---
Rev. Dr. Jim Henry
D. Min., Author, Coach, Seminar Leader
After Diagnosis: Life – Moving from Devastation to Extraordinary Living
Learn how to change process from dying to living, offering hope, healing and the choice to live life to the fullest. With compassionate insight, clear, step-by-step guidelines will be presented which can walk a person through the ominous clouds that gather at the impending loss of a loved one, to a point where other can see the sun behind the clouds and live fully.
Jim Henry is an author, workshop leader, pastor, graduate school teacher and church planter. Since 1992, his primary work has been the establishment of both James Henry Counseling Associates and The Life Giver's Network. Since 1992, his primary work has been the establishment of The Life Givers Network, which is an outgrowth of James Henry Counseling Associates. Jim's work is presently known in 38 states and several foreign countries and his first book, After Diagnosis: LIFE has been translated recently into Spanish.
---
Storytelling: How God's story and our stories intersect
Everyone has one, but how can we learn to think of our lives as a part of God's story? In this workshop, I plan to introduce the elements of storytelling, seeing God's Word as story, and understanding how God's story and our stories intersect. In my experience, caring for others has meant filling their lives with meaning, and at the core of that meaning is that God has a plan for their lives, a plan that God has been working through all along.
Rev. Chris Jacobsen is Lead Pastor of Abundant Life Reformed Church in Wyckoff, NJ. A 2008 graduate of New Brunswick Theological Seminary, Chris previously served as pastor of the Reformed Church of Freehold.
---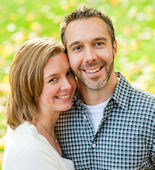 Rev. Michael and Carrie Johnson
Spiritual Temperaments: Discovering the Different Pathways to Deeper Intimacy With God
But not only will you gain a deeper understanding of yourself, you will discover that learning to identify and speak the God-languages of other people, can be transformational to ministry as well. One size definitely does not fit all when it comes to spiritual growth! And so, with Jesus as our model, we will explore the nine spiritual temperaments and the practical applications of this concept to the ministry that is currently happening in your church.
Carrie and Michael Johnson have been serving together at Living Word Reformed Church in North Haledon, NJ for the past fourteen years. Carrie is the leader of the Women's Ministry Team at Living Word and is currently working on a masters degree in women's ministry at Alliance Theological Seminary. She is also the author of a forthcoming bible study on Galatians, published by Faith Alive. Michael serves as the lead pastor of Living Word. He holds an MDiv from Gordon-Conwell Theological Seminary. They have been married for almost eighteen years and have three children.
Michael and Carrie were first introduced to Spiritual Temperaments in 2012 and quickly realized that this concept would be revolutionary both for the way they related to each other and the way they ministered. They have since used Spiritual Temperaments to help others understand their own unique way of experiencing God and they have renovated the ministry of their church to provide opportunities for all of the temperaments to be shared and experienced.
---
Bea Kettlewood, Ph.D. and Melinda DeBell
The Role of Art in Healing
In this workshop, participants will explore healing through the use of different art and creative activities. Projects will be produced supporting individual health and wellness. Learn how art can contribute to healing.
Bea Kettlewood is a renowned artist whose works have been displayed in multiple locations on the east coast. Among other accomplishments, she designed the stained glass windows at Chilton Medical Center and other hospital in the area.
Melinda DeBell has a Masters Degree in fine arts, is presently getting her Masters in counseling and is a Certified Christian Life Coach.
---
Deep Meditation to Calm the Mind, Body and Soul
Meditation skills that will empower each of us to reduce stress, revive ourselves and give us a new, healthier way of life.
Linda R. Marciniak is the Social Work Manager at Chilton Medical Center and has worked in the field for over 25yrs. Linda has facilitated many workshops on Stress, Healing, and how to best use coping mechanisms. She maintains a private practice specializing in women in transition and couples seeking a deeper connection.
---
Carol O'Neill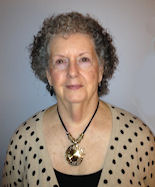 RN, Parish Nurse
The Journey Ahead: The Challenges and Opportunities of Aging
Learn how to address the issues that need to be faced relative to aging. This workshop will look at the complexity of embracing the changes that are necessitated by advancing age. It will also offer some practical solutions to living situations and caregiving needs.
Carol O'Neill is the Parish Nurse at the Old Paramus Reformed Church in Ridgewood. She has served in this capacity for more than 14 years. Her position often involves walking alongside members of the congregation as they face the difficult decisions and changes brought about by advancing years.
---
Robert L. Parker
Chief Executive Officer of NewBridge Services, Inc.
Becoming a Mental Health First Aider
Learn through an evidence-based program how to assist others going through a difficult time. This workshop includes education on mental health and possible interventions for those hurting from emotional distress.
Robert L. Parker has been a passionate leader in community human services for nearly 40 years. As the head of NewBridge Services for 21 years, Mr. Parker has transformed the 50-year-old nonprofit from a local mental health agency into an organization that brings balance to the lives of more than 10,000 people each year through counseling, housing and education. Mr. Parker has received numerous awards, including the 2012 Ann Klein Advocate Award for his commitment to creating affordable housing for those with special needs. Mr. Parker was one of the first people in New Jersey to be certified as a trainer in Mental Health First Aid, a federally endorsed program to educate the community about how to recognize and respond to a mental illness crisis. Mr. Parker holds a master's degree in public administration from Fairleigh Dickinson University and a bachelor's degree in community leadership and development from Springfield College. He has held leadership roles at numerous nonprofit and advocacy groups.
---
Visiting the Sick: Practical ways to give care, comfort and courage – keeping healthy boundaries
Learn how to give care and comfort to others while avoiding stress and burnout.
Rev. Randy Parks, Manager of Pastoral Care and Chaplain at Newton Medical Center in Newton, NJ is a Board Certified Chaplain through the Association of Professional Chaplains. He also served as Pastoral Care Manager/Chaplain at Franklin Hospital Medical Center in Valley Stream, Long Island, and took his clinical training at New York Hospital, Memorial Sloan Kettering Cancer Center and Lennox Hill Hospital in NYC. He is an ordained Baptist minister and endorsed for healthcare chaplaincy through the Cooperative Baptist Fellowship. In addition to healthcare chaplaincy, he has served on staff of Baptist, Congregational and Episcopal churches in the Northeast.
---
Rev. Roland Petit
Chaplain and Author
Delivering Healing & Growth for Adult Children of Alcoholics
Ways to overcome the difficulties associated with being an adult who grew up with an alcoholic parent; how to minister to ACOA's.
Roland Petit, Chaplain at Chilton Medical Center, is an ordained Interfaith Minister and the author of Transformation for Life: Healing and Growth for Adult Children of Alcoholics and Others. He has led scores of self-help groups, has served as Minister of Pastoral Care and has been a communications/training and development manager at one of the world's largest corporations. Roland has served on the presidential award- winning CONTACT crisis intervention hotline, and has been on TV in the U.S. and Japan. He also has appeared in various printed publications and presented workshops at previous Care and Kindness conferences in California and New Jersey.
---
Janet Pfeiffer
Award-Winning Author and President of Pfeiffer Power Seminars
Be Not Afraid: Turning to God in Times of Fear and Uncertainty
Facing life's uncertainties with unwavering faith; a closer relationship with God alleviates worry and anxiety and restores inner peace.
The Healing Power of Forgiveness
A step-by-step guide, using scripture, lecture and personal stories, on how forgiveness can heal and create lasting peace within your heart.
The Great Truth: Shattering Life's Most Insidious Lies That Sabotage Your Happiness Along with the Revelation of Life's Sole Purpose
Based on her latest book, Janet Pfeiffer dispels the lies and misconceptions many people have lived by and outlines a practical path to an extraordinary life beyond suffering. "Written with honesty, clarity, sincerity and humor, this book serves as a wonderful guide for anyone seeking a more enriching and fulfilling life." -Marci Shimoff, New York Times bestselling author.
Janet Pfeiffer, internationally known speaker and award-winning author, is an instructor and program director at a battered women's shelter and day care center. She is a former columnist for the Daily Record, hosts her own cable TV show, is a former co-host of a radio talk show and has been a contributing writer to numerous magazines.
A leading authority in the field of anger management and conflict resolution, Janet serves as a consultant to such companies as the U.S. Army, U.S. Postal Service, AT&T, Hoffman-LaRoche, Rutgers University, Carnival Cruise Lines, United Way, YWCA, New Jersey Education Association, Care-One, William Paterson University and more. She has spoken at the United Nations, Notre Dame University, the YWCA National Week Without Violence Campaign, and is a member of the National Police Suicide Foundation. She is a frequent guest on radio and TV, and is the founder of "The Antidote to Anger" anger management support group.
---
End-of-Life Decision-Making
Topics will include Conflict Resolution at the End of Life: Learn about the national initiative designed to place "healthcare decisions in your hands." Familiarize yourself with the NJ POLST form - its legal, medical, and spiritual significance. This new tool complements your Advance Directive (Living Will). Proper utilization of a POLST can help focus those difficult conversations you may need to have with your physician. Included will be a discussion about the use of Bioethics Mediations to help resolve end of life disputes.
Terri Roth Reicher serves as the Bioethics Attorney for Chilton Medican Center and is an Adjunct Professor of Law at William Paterson University. She writes and lectures frequently on issues in Bioethics. She has taught at Seton Hall Law School and at the Thomas Jefferson University School of Medicine.
Ms. Reicher is a frequent trainer for the NJAPM (NJ Association of Professional Mediators). She is a charter member of the NJ chapter of the National Association of Distinguished Neutrals and currently serves as the President of the Marie Garibaldi ADR (Alternative Dispute Resolution) Inn of Court.
Ms. Reicher holds a BS from the Wharton School, University of Pennsylvania, a JD from Vanderbilt University School of Law and holds an advanced law degree from Seton Hall University, where she was a member of the first LLM class in Health and Hospital Law.
---
Sonia C. Reyes
LCSW, Adjunct Professor
How to Help and Safeguard Your Child from Abuse
Learn how to identify behavioral and emotional symptoms of trauma caused by abuse, and how to provide a safe environment for the child.
Sonia C. Reyes is a licensed Clinical Social Worker. She graduated from Adelphi University and has a Post-Graduate certification from Fordham University for the Treatment of Sexually Abused Families and their Perpetrators. She specializes in Childhood Emotional Trauma, Incest and Dissociation. She helped develop and provides in her private practice a Therapeutic, Cognitive, Behavioral Modification Group for Adult Female Incest survivors. Ms. Reyes is a member of the National Association of Social Workers, the International Society for the Studies of Trauma and Dissociation, and the Association for Prevention of Sexual Abuse of Children
---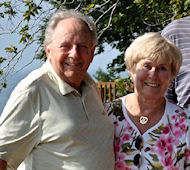 Rev. Dr. Andy Rienstra and Mae Rienstra
Dealing with Family Mental Illness
A personal sharing of life with a mentally ill daughter – the shocking onslaught, coping skills, available resources, and how to help others.
Rev. Dr. Andrew Rienstra and Mae Rienstra, retired senior pastor and spouse at the First Reformed Church in Pompton Plains, NJ, now live in East Stroudsburg, PA. Andrew has a Doctor of Ministry degree from Princeton Seminary, and served for 32 years as an Air Force Chaplain on both active duty and in the reserves. Both he and Mae have volunteered many years in various county and statewide organizations to assist the mentally ill, drawn to the work because of their experience with their daughter, who was diagnosed with schizoaffective disorder. Andrew has also served as chaplain to the police department and first aid squad in Pequannock Township, and presently serves as Senior Pastor to retired Reformed Church pastors in northern New Jersey and Pennsylvania. Mae worked for years as a real estate agent and assisted New Bridge Services in securing housing for clients.
---
Pat Taranto
R.N., M.A., Licensed Professional Counselor, Certified Addictions Specialist, Disaster Response Crisis Counselor
Emotional First Aid
Learn practical strategies for treating failure, rejection, guilt, hurt and other psychological and spiritual injuries. Psychological First Aid is an evidence informed modular approach to help children, adolescents, adults and families in the immediate aftermath of a disaster and terrorism or other traumatic event. It is an internationally recognized protocol. "PFA is a natural, necessary and accessible as medical first aid. Like medical first aid skills you don't need to be a doctor, nurse or highly trained professional to provide immediate care to those in need." Dr. Daniel de Klerk, Auckland NZ 2009. We will explore PFA in a crisis and how to apply the principles to stressful life events.
Pat Taranto is a licensed professional counselor and R.N., trained to respond in crisis/trauma situations. She is a member of St. Mary's Parish in Pompton Lakes.
---
Andrea Wasser-Malmud
LCSW, CCBT, CFT, Chief Professional Officer for NewBridge Services
Active Listening – More than words can say
The gift of feeling heard: active listening is a method of engaging others in relationships and building trust. It removes roadblocks to effective communication and problem solving. We will review skills that enhance our ability to focus on the essential information being communicated, ensure that the person we are speaking with feels validated and understood, and strengthen and deepen our bonds.
Andrea Wasser-Malmud, LCSW, CCBT, CFT, is the chief professional officer for NewBridge Services. Her NewBridge career has spanned nearly 30 years. She currently runs the Adult and Family Services Department, and oversees the operations of the Senior Services and Partial Care (day treatment) departments. In her clinical role, she runs the anger management program, "Cool Under Fire." Previously, Ms. Wasser-Malmud served as a mental health worker at Fair Oaks Hospital in Summit, NJ, and a psychiatric social worker at Essex County Hospital Center in Cedar Grove, NJ. She holds a master's degree and license in social work and certifications as a cognitive behavior therapist and forensic therapist. Her primary interest is in ensuring that the concepts of wellness and recovery are a guiding force throughout the agency. Her "Wonders of Wellness Initiative" (WOWI) was recently highlighted in the publication of the NJ Association of Mental Health and Addictions Agencies.