Biblical Financial Principles for Families — Philip Yun


---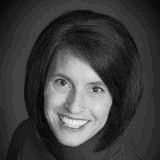 Pam Bult
The Art of Supporting Parents As They Age
Knowing how to help, when to help and how much help is needed are questions many Christians wrestle with as their parents age. This session will explore these questions, offering practical insight and inspiration.
Pam Bult has been a teacher and trainer for Providence Life Services for 8+ years. She also provides individual and family counseling through Heritage Professional Associates.
---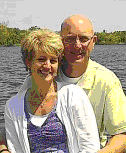 Melissa Dykema
Sharing Space, Showing Love
Melissa will share the vision of Safe Families for Children--(SFFC) as it extends community support through the church by hosting vulnerable children and strengthening their families in crisis through a network of volunteers motivated by compassion. The SFFC movement is based on the perspective that the safety and health of the children of our communities are the responsibility of each one of us and that parents are the key to providing long term safe environments for their children.
Melissa Dykema is a Safe Families for Children Coordinator, a former teacher and the mother of four boys.
---
Scott Reese
Going into All the World Begins in Your Own Home
Be empowered to know actually how to share your faith which is a central part of the Christian walk. We are all called to be intentional, looking for opportunities to share your faith directly and indirectly.
Scott Reese is an urban missionary and director of Christ Cares ministry in Chicago.
---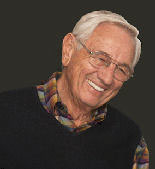 Dr. James Kok
What Are We Here For—Family First
12 Gifts for Pleasing Family Living
Dr. James Kok is Director of Care Ministry for the Crystal Cathedral Congregation of Garden Grove, CA. He is also founder and Chairman of Care and Kindness Ministries, a non-profit organization that sponsors regional conferences around the United States. He has been an ordained minister of the Christian Reformed Church of America for 35 years. He speaks extensively throughout the United States and Canada. During his ministry Dr. Kok has specialized in the training of lay men and women, pastors and theological students in the art of caring and counseling, first at Pine Rest Christian Hospital and now at the Crystal Cathedral.
With Dr. Kok as the director, the Crystal Cathedral is an approved center for Clinical Pastoral Training. This is accredited training for seminary work specializing in the truly pastoral side of ministry. Dr. Kok provides both Extended sessions and Summer Intensive sessions.
---

Mac Wiener
Leadership in Your Home
In light of 1 Timothy 3, what does it mean to "manage your family well" in 2013?
Mac Wiener has been involved in youth ministry in the church and Christian school for 20 years. Currently he is a Bible Teacher and Chaplain for middle school and high schoolers at Timothy Christian in Elmhurst, IL.
---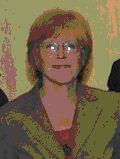 Linda Wygant
Providing Food For Families
How can we "rise up" together to care for God's wondrous creation and ensure that all in God's household feast on healthy, delicious food? Come learn about Share the Harvest: a hands-on ministry that grows fresh produce to share with hungry neighbors.
Linda Wygant is director of Share the Harvest, a transplant of Grace Seeds Ministry, which grows fresh produce to share with hungry neighbors. The project is a direct, hands-on response to poverty in our communities. Share the Harvest teaches and inspires partners to share God's hospitality, treat creation with care, and seek God's justice.
---
Biblical Financial Principles for Families
Understand and develop habits to live by Biblical fianancial principles. Learn the financial freedom that can come through obedience and how families failing to manage finances affect the whole body of Christ. (2 part sectional)
Philip Yun is founder and developer of Freedom Ministries, a ministry for stewardship and financial freedom.