My View of Angels
My view of the phenomenon of angels centers around three vital verses.
(1) "He will give his angels charge over you to keep you in all your ways."  (Psalm 91:11)
(2) "Do not neglect to show hospitality to strangers, for by doing that some have entertained angels without knowing it." (Hebrews 13:2)
(3) "Take care that you do not despise one of these little ones,...in heaven their angels continually see the face of my father in heaven." (Matt. 18:10)
And here are six important facts that I believe about angels:
There are innumerable angels. Except for rare appearances, they are invisible spirits. But they do show up in a number of visible ways


Each of us may have a guardian angel. For sure, God's angels watch over us.


Angels are created beings, not born. Nor do we become angels following this life. They do not die.


Practically every known religion speaks of angels.


Angels are God's messengers. They do not want to be personally honored or worshipped. They do not know everything. They do have emotions.


We most likely are met by angels at or around the time of our death.
__________________________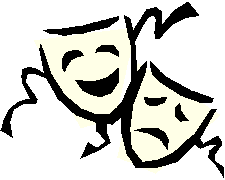 Light Notes
Silly Thoughts
At my age 'Getting lucky' means walking into a room and remembering what I came in there for.