Merry Christmas!!!!!
I Heard the Bells on Christmas Day
by Henry Wadsworth Longfellow, 1864
(written four months before the close of the Civil War)
I heard the bells on Christmas Day
Their old familiar carols play,
And wild and sweet the words repeat
Of peace on earth, good will to all.

Then pealed the bells more loud and deep:
"God is not dead, nor does he sleep;
The wrong shall fail,
the right prevail
With peace on earth good will to all."
__________________________
Write to us at ShowUp@careandkindness.org, or Like us on Facebook and add a comment there.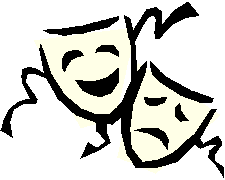 Laugh Lines
Silly Thoughts
At my age 'Getting lucky' means walking into a room and remembering what I came in there for.