Conference Speakers
---
Keynote Speaker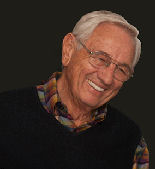 Dr. James Kok
How to Become a Happier Person
Something very important is underway in the way we must think about the call to good living. Careful research is confirming Jesus' call to "love one another" is behavior that is good for us, as well as those being cared for. It is guidance that will bring happiness and satisfaction into our personal lives.
Looking at the Average Man or Woman
Rethinking the long history of class systems and divisive attitudes towards other people is long overdue in our Christian communities. We will take a fresh look at the correct way to think about, and relate to, the stranger, the "worldly" neighbor, the clerk at the drug store.
God is Love. Love is God.
The Biblical text "God is love" is familiar to all of us. The logical follow-up is to turn it around and say "Love is God". That means that when you are touching someone in a loving way, it is touching them with God's love. It means that all people are instruments of God, whether or not they are believers in God.
Dr. James Kok has been an ordained minister for 50 years and is the founder of Care and Kindness Ministries, which presents conferences throughout the United States to train and motivate people in the Vision of Care and Kindness. His book, The Miracle of Kindness is the virtual textbook for this vision. He speaks extensively throughout the United States and Canada.
Dr. Kok was Director of Care Ministry for the Crystal Cathedral Congregation of Garden Grove, CA for 29 years. As a certified Clinical Pastoral Education Supervisor, he trained churches, pastors and telephone counselors in care methods.
He writes for the Care Capsule and is the author of six books. The most recent one, Transform Belief Into Behavior has just been released.
---
Workshop Speakers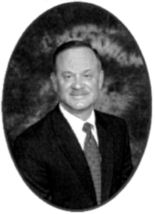 Eric Gayle, Pastor
Eric Gale has been pastor of First Presbyterian Church of Noblesville since 1993. Prior to that he was an Associate Pastor for youth ministries in Indianapolis. Eric grew up on the south side of Indianapolis, graduating from Southport High School, and Ball State University. He attended two years of seminary at Trinity Evangelical Divinity School in Deerfield, IL before graduating from Louisville Presbyterian Theological Seminary in 19868. He has been married to his wife, Karen for 30 years. Karen is a Kindergarten teacher in the Perry Township Schools in Marion County. Eric and Karen have two children, Aaron, age 22, graduate of Taylor University this year, and Elizabeth, age 19, graduate of Noblesville High School this year.
---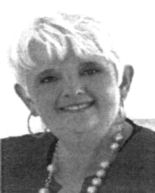 Nancy S. Chance, Founder/Executive Director
Good Samaritan Network
Nancy Chance, Founder/Executive Director Good Samaritan Network has brought together in Hamilton County 134 Agencies, 258 Churches, 34 Food Pantries, 68 Hamilton County Schools, and 9 Township Trustees, all working together "Meeting People At Their Need ... Empowering Them in Their Lives ... ". Nancy has a BIG Dream for the future growth of GSN to better serve the communities and families of Hamilton County. Nancy has a "Servants Heart".

Good Samaritan Network's Mission is to demonstrate the unconditional love of Christ by serving the physical, financial and emotional needs of at-risk individuals and families in Hamilton County. Good Samaritan's Vision is to provide a location, resources, and an organizational structure for the facilitation, collaboration, and coordination of services in the Hamilton County community to meet the physica l, spiritual and emotional needs of the at risk people we serve.
---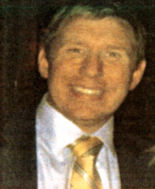 Thomas Sivak, MS

An expert in emergency planning and hazard mitigation, Tom Sivank is the Executive
Director for Hamilton County Emergency Management. In addition to this role he serves as a Planning Section Chief on the Central Indiana FEMA Type 3 Incident Management Team. Prior to relocating to Hamilton County he was the Planning section Chief for the Indianapolis Division of Homeland Security where he was a lead Planner for the Super bowl XLVI Incident Management Team and numerous special events surrounding the Indianapolis 500 and other large scale public events within and around the Indianapolis Metropolitan Area.
Tom's career in emergency management began in Southwest Michigan where he served as the Director of Emergency Services with the American Red Cross, Deputy bio-terrorism Coordinator for the Kalamazoo Center for Medical Studies, and a Regional Security Planner for Kalamazoo County Sheriff's Department. His experience includes recovery effort roles during the Enbridge Oil Spill, Henryville F-4 tornado, Indiana State Fair State Fair Collapse, and the Indianapolis south side explosion. Following the historic flooding across the state in the spring of 2013, he spearheaded an initiative to train local food pantries and non-profit organizations
in emergency response and disaster recovery planning.
A native of East Cleveland, Ohio, Tom holds a Bachelor of Arts degree in Criminology from Marquette University and a Master's degree of Science in Disaster and Risk Management from DePaul University in Chicago. He is also a certified State of Indiana Firefighter and has worked as a Manager of Emergency Response for the Chicago Marathon annually since 2006.
EOC Activations/ Incident Experience/Special Event Experience
EOC Activations:
2010 Kalamazoo County Enbridge Oil Spill Liaison/Planner
2011 Marion County-City of Indianapolis Heat Emergency; Planning Section Chief
2013 Hamilton county Flooding-Planning Sections Chief/ EOC Manager
2013 July 4th Fireworks Hamilton County (8 shows) - EOC Manager
2013 November Tornado Outbreak-Hamilton County Planning section Chief
2014 Polar Vortex Hamilton County-EOC Liaison to Policy Group
Incidents:
20111ndiana State Fair Collapse-Planning Section Chief
2012 Indianapolis South Side Explosion Type 3 IMT- Planning Section Chief
2012 Henryville F4 Tornado-Henryville EOC: Type 3 IMT Planning Section Ch ief
2012 Henryville F4 Tornado-State EOC Branch Director under Operations
Special Events:
20111ndy 500-Pianning Section Chief
2011 Brickyard 400-Pianning Section Chief
2012 Super bowl KLVI-Pianning Section Chief
2012 BMW Golf Championship-Planning Section Chief
Certifications:
All Hazards Incident Management Team
All Hazards Incident Management Team-Planning Section Chief
FEMA ICS 100, 200, 300, 400 700, 800
FEMA Professional Development Series
---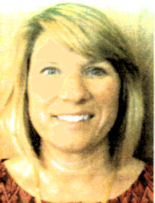 Lisa Fleetwood, RN,
Faith Community Nursing
Lisa Fleetwood serves as Faith Community Nursing Coordinator for Community Health
Network's Faith Health Initiative. This initiative provides faith-based educational resources,
mentorship, networking, and leadership training for the health ministries of over 150 multi-denominational bodies of faith. Lisa's experience as a nurse has included acute care, home health and hospice, community-based health promotion, health coaching and faith-based nursing. She holds a bachelor's of science in nursing as well as a master's degree in nursing education. Lisa has also completed the Faith Community Nursing foundations course and coordinates a health ministry within her own congregation. Currently Lisa is serving as President of the Indiana Center of Parish Nursing.
---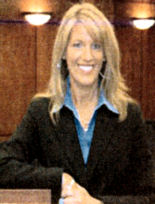 Michelle Corrao, Assistant Director, Prevail
Michelle Corarra is Assistant Director for Prevail, a victim awareness and support program in Hamilton County, Indiana. She has been with Prevail for 12 years and has held a number of positions, including Sexual Assault Advocate, Director of Community relations and Interim Executive Director. Michelle has been the featured presenter at regional conferences in Indiana, Idaho, Michigan and New Hampshire, sharing her story to promote awareness of sexual assault and was the Keynote Speaker at the National SART conference in Austin, TX, presented by the Office of Victims of Crime (OVC). She has been instrumental in working with the Prosecutor's office to set up a Sexual Assault Response Team (SART) for adults and pediatrics in Hamilton County. She was honored in Washington D.C. by US Attorney General, Eric Holder, with the "Special Courage Aware" and was the first to receive the "Distinguished Hoosier Award", presented to her by Indiana Attorney General Greg Zoeller and Neil Moore, Executive Director of Indiana Criminal Justice Institute. Most recently, she was named Distinguished Alumni at South Side High School. Michelle has also been featured on the Biography Channel series "I Survived".
---
Tammy Elmore, Director of Marketing &
Volunteer Services, Meals on Wheels of Hamilton County (MOWHC)
Tammy Elmore joined Meals on Wheels in January of 2008. As the Director of Marketing and
Volunteer Services she is responsible for scheduling volunteers, making arrangements so that each of the seventeen routes serving Hamilton County will be delivered and clients will receive their meals. MOWHC serves approximately 4490 meals per month. Tammy also assists MOWHC in their marketing efforts to increase community awareness regarding services. Tammy is a graduate of Indiana University-Bloomington with her Bachelor of Science in Business. She has two grown children and resides in Fishers.
---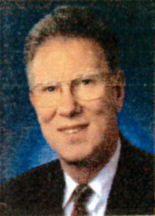 Rafik H. Bishara, PhD.
Chairman of the Pharmaceutical Cold Chain Interest Group (PCCIG) within the Parenteral Drug Association (PDA).
Dr. Rafik Bishara has become one of the most respected figures in the pharmaceutical supply
chain distribution sector, following a distinguished 35-year career with Eli Lilly & Co. as Director,
Quality Knowledge Management and Technical Support. During his tenure at Eli Lilly and Company, Dr. Bishara was responsible for Quality Knowledge Management, Global Compendial Affairs, Stability and Distribution Excellence, Global Product Protection, Special Security Substances and Controlled Substances Administration.
Dr. Bishara served on the Board of Directors of Sensitech, Inc, Kodiak Thermal Technologies, Inc., and Board of Advisors of Entropy Solutions, Inc. and CryoPort. He is currently on the Board of Advisors of MARKEN LLP, and the Board of Directors of BioConvergence, LLC. He is a Temporary Advisor to the World Health Organization (WHO) since July, 2007. He has been acting as mentor an training advisor to the WHO/PDA "Pharmaceutical Cold Chain Management on Wheels." Dr. Bishara is a member of the Editorial Advisory Board of Pharmaceutical Outsourcing Journal, and Life science Leader Magazine. Dr. Bishara is the recipient of t he PDS's 2007 Distinguished Service Award, IQPC's 2008 "Most Significant Contribution to Cold Chain Excellence," the 2008 School of Health Sciences, Purdue University, Distinguished Alumnus Award, and 2012 PDA's MichaelS. Korcsynski Award for International Activities.
Dr. Bishara has worked consistently towards harmonization of many global regulations and guidelines for the handling, storage and transportation of pharmaceutical and biotech products. He has chaired and presented at industry leading conferences. Dr. Bishara has authored numerous articles, and technically advised several organizations on good Cold Chain and Temperature-Controlled Management. His current focus include Supply Chain Integrity and Security.
Contact: rafikbishara2 @gmail.com
---
Christopher Louis Purnell
Neighborhood Christian Legal Clinic

Christopher Louis Purnell received a Bachelor of Science in both English and History from
Indiana State University in 2005. Immediately after graduating with his undergraduate degree, he attended the Indiana University School of Law-Indianapolis, where he was a Note Development Editor for t he Indiana Law Review from 2007-2008. After sitting for the Indiana Bar in July of 2008, he was hired as a staff attorney with the Neighborhood Christian Legal Clinic, a faith-based legal services organization that serves low-income individuals in the Indianapolis area on a pro bono basis. Mr. Purnell focused on the areas of landlord-tenant relations, collections, housing, and mortgage foreclosures defense law until January, 2010, when he was promoted to Managing Attorney. Mr. Purnell lives in Indianapolis, Indiana.