Topics
---
---
Keynote Speaker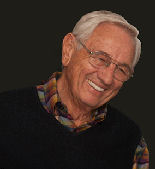 Dr. James Kok
What Are We Really Here For?
We are not merely waiting for life to pass and for heaven to welcome us. We are active with God's agenda: "Your kingdom come your will be done on earth as it is in heaven." God's agenda is to make this world a beautiful place with our help, "...on earth as it is in heaven." We are here to help and to celebrate as we see it happen.
Thirteen Secret Behaviors
People all around us are hungry for a touch of care, concern, love and even simple acknowledgement. Dr. Kok will share the Thirteen Secret Behaviors to help us maximize our gifts of reaching out to others.
Dr. James Kok has been an ordained minister for 50 years and is the founder of Care and Kindness Ministries, which presents conferences throughout the United States to train and motivate people in the Vision of Care and Kindness. His book, The Miracle of Kindness is the virtual textbook for this vision. He speaks extensively throughout the United States and Canada.
Dr. Kok was Director of Care Ministry for the Crystal Cathedral Congregation of Garden Grove, CA for 29 years. As a certified Clinical Pastoral Education Supervisor, he trained churches, pastors and telephone counselors in care methods.
He writes for the Care Capsule and is the author of six books. The most recent one, Transform Belief Into Behavior has just been released.
---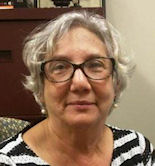 Christine Anderson – M.A. Ed.S. LPC, LMFT
What You Should Know About Youth and Suicide
The number of youth suicides have increased dramatically in recent years and is now identified as the major public health problem effecting youth. When suicide occurs it touches so many lives. Peers, parents, teachers and community workers frequently search for help by reaching out to pastoral care services and other non-mental health professionals working in the community. Throughout this workshop we will discuss what you need to know about risk factors, talking about suicide, and working with youth, families and the community in the aftermath of suicide.
Christine Anderson is a licensed professional counselor and a licensed marriage and family therapist in the State of New Jersey. She received her Education Specialist Degree from Seton Hall University in Professional Counseling and Marriage and Family Therapy and her undergraduate and master's degrees in Social and Behavioral Sciences at Montclair State University. Ms. Anderson has worked in the field of behavioral health and family counseling for more than 3 decades. Currently, she is the Coordinator, Crisis Intervention Services at Morristown Medical Center, overseeing the Psychiatric Emergency Services at Morristown Medical Center and the Morris County Traumatic Loss Coalition for Youth. She also maintains a private psychotherapy practice in Florham Park treating individuals and families.
---
Workshop Leaders
Crystal Antoine, MA, MT-BC Music Therapist
Music Therapy – The Healing Power of Music
Music is a powerful tool to facilitate healing. In this workshop participants will be introduced to music therapy and its healing properties. Participants will also engage in a music therapy experience with the goal of decreasing stress and anxiety to promote well-being.
In addition, participants will also explore ways to continue a music practice as part of their daily lives and ways to share this practice with others. Materials provided.
Crystal Antoine , MA, MT-BC, received her music therapy training at Montclair State University, Montclair, NJ. Currently, she holds the position of Music Therapist for the Healing Arts Program at Atlantic Health System. In addition to music therapy work, she also is a certified music teacher in New York State and works in various educational and medical settings in both her fields. Her past and current clinical experiences include music therapy work in hospice settings, centers for individuals with developmental disabilities, and with individuals with psychotic and mood disorders.
She recently completed her Master's Thesis in which she conducted a survey asking interdisciplinary team members how they understand the role of music therapy in end of life care. Findings from the thesis yielded various avenues for further research for her, specifically music therapy advocacy in health care settings, and strategies to improve interdisciplinary collaboration in those settings.
---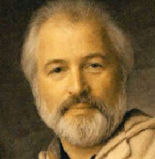 Joachim Becker

Drum Circle: Bringing Harmony, Euphoria and Rhythm to the Chaos of Life
Drumming is as ancient as communication itself. A drum circle creates a simple ritual through sound and music that empowers each person in an inter-dependent relationship. The repetitive, physical nature of drumming helps release stress and enhances clarity and focus.
Joachim Becker is a New Jersey and New York State Licensed Massage Therapist, a graduate of the Swedish Institute, College of Health Sciences, and a professional member of the American Massage Therapy Association. He is a Reiki and Chi Gong practitioner, a Labyrinth facilitator, and a teacher of the Native American Flute. He brings to his practice a lifetime of holistic learning, exploration and study in many forms of the healing arts.
---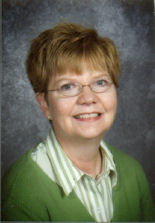 Sue DeBell, RN, NCC, Licensed Professional Counselor and Author

Depression in Children – Fighting Back
Learn techniques to recognize and take follow-up steps to address the recovery of children experiencing depression.
Counselor Susan DeBell is a certified Art Educator, School Counselor, Licensed Professional Counselor, and retired School Nurse who has worked with adults, couples, children and teenagers for many years. Susan has a Master's degree in Counseling, a certificate in Substance Abuse Coordinator from Montclair University as well as a certificate in Family Psychology from Capella University.
Presently she has her own private practice at First Reformed Church in Pompton Plains and is employed as a licensed counselor by Pathways Counseling Center, Inc. in Pompton Lakes. She has written numerous children's books to teach important life skills such as empathy, dealing with bullies, making and keeping friends, and dealing with stress. She has also designed and illustrated a card game incorporating important social skills for children ages 4-12. Susan has facilitated groups of children, adolescents, and adults concerning divorce, grief and loss, depression, social skills, and the challenges of mild brain injury (concussion).
---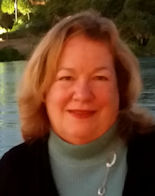 Carol DeGraw, MSW, LCSW, Director, Health Area – United Way of Northern New Jersey

Caring for the Caregiver
Caregiving is a universal reality that touches almost every family. This workshop will discuss the caregiving role, why supporting caregivers is important, and resources and services for family caregivers.
Carol DeGraw is the Director of the Health Impact Area for United Way of Northern New Jersey, which is focused on improving access to resources, supports, and education for unpaid family caregivers.  She received her MSW from Rutgers University, and is a Licensed Clinical Social Worker with over 25 years of experience. Her direct service work included case management, crisis intervention, HIV/AIDS, gerontology and psychotherapy. She has been an adjunct professor for Rutgers University School of Social Work, and an instructor for Rutgers Continuing Education Program. A believer in the power of Coalitions to effect community change, she became a founding member of the United Way Caregivers Coalition. The Coalition has been recognized nationally as an effective model for supporting caregiving populations.
---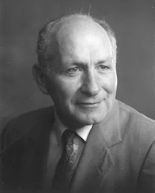 Dr. Joseph H. Fennelly – M.D., P.A.

Medicine and Spirituality – Perfect together
This workshop will function as a dialogue that examines the similarities between medicine and religion, emphasizing the central importance of pastoral care, along with bioethics and deep communication as a bridge toward making care more efficient, as well as improving healing. It approaches medicine as a spiritual enterprise that integrates with other areas. With the increase of atheism and agnosticism along with the increasing place of technology and science, many individuals transfer their spiritual and religious needs to modern medicine. In former times this was the province of one's faith and one's religious affiliation.
This not infrequently results in disproportional or excessive care; the result of which leads to burn-out, stress, and disappointment for all involved; medical staff, the religious as well as the public. This workshop addresses these issues.
Continuing in practice over a half-century, Dr. Joseph H. Fennelly has led in creating interdisciplinary teams that reduce the fragmentation inherent in scientific medical progress. Recognizing that medicine is a spiritual endeavor, he has been the most involved physician at Morristown Medical Center (MMC) in enhancing the important role of pastoral and clerical care. He is called upon frequently to give eulogies for his patients in the context of honoring their unique stories.
During the 60's and 70's, he initiated pulmonary and cardiac rehab programs, and comprehensive and integrated medicine committees. He spearheaded the first designed intensive care unit at MMC, wherein experts trained in both medicine and biomedical engineering consulted. At the same time he served on the first free-standing hospice and chaired a hospice approach at MMC.
He created a Human Values Committee addressing end of life issues in the early 70s. This led to his involvement in the Karen Ann Quinlan case. Since then he has been involved in most of the right-to-die court cases and is the immediate past chair of the bioethics committee of the medical society of NJ.
He has initiated ethics committees in acute care as well as chronic care facilities. Currently he serves as co-chair of the ethics committee at MMC, serves on the healing council of Atlantic Health System and on the governor's council on end-of-life care.
Ongoing lectures to students and physicians include interdisciplinary collaboration, professionalism and communication.
---
Maria Lupo, MFA, MA, ATR, Healing Arts Manager/Registered Art Therapist

Art Therapy: The Healing Power of Art
The arts are a powerful tool that facilitates healing. In this workshop participants will be introduced to art therapy and its healing properties. Participants will also engage in an art therapy experiential and create! Participants will also explore ways to continue an art making practice daily and ways to share this practice with others. Materials provided.
Mandala (wholeness) – The Sacred Circle
A Mandala is a concentric diagram consisting mostly of squares and circles focusing on the center. The word Mandala is Sanskrit meaning the spiritual wholeness for the outer and inner life forces of the world. Explore this ancient Archetype using art materials provided, create a Mandala to reduce stress, relax and unlock the unconscious.
Meditation: Drawing, Seeing and Touching
This workshop is designed to connect to the artist within, whether you are just beginning to draw or wish to renew your drawing spirit. In this session you will pause, center and reflect on the beauty of natural objects. You may bring a natural object of your choice or choose from those provided. Materials included.
Reflective Writing: Telling your Story
Participants will work from a writing prompt provided by the workshop facilitator to create their own short, narrative prose or poem as they begin the process of telling their story. Participants will be asked to share their work with the class and explore how to bring writing and journaling into their own lives to foster healing. Materials provided.
Maria Lupo, MFA, MA-ATR, a registered art therapist, is the Healing Arts Manager for Atlantic Health System and she presides over The Healing Arts Coalition a community group sponsored by Atlantic Health System.   Lupo received her Masters of Fine Arts degree from Hunter College (CUNY), NYC and a Bachelors of Arts Degree from Rutgers University, NJ.  Lupo also holds   a Masters of Arts degree in Counseling Psychology from Caldwell University with a Speciation in Art Therapy.   She was elected to the Board of NOAH (National Organization for Arts and Health) and received the 2010 award for Outstanding Arts Professional from Morris Arts. She has been recognized by the National Arts Program for her outstanding work in the community. Ms. Lupo, a recipient of a NJ State fellowship award, exhibits her artwork nationally. Currently, she is a she is a doctoral candidate in Medical Humanities at Drew University.
---
Halina Miller - RN, BSN, CNOR
Deep Meditation to Calm the Mind, Body and Soul
3 Simple Secrets of Deep Meditation, and how to really reap the benefits.
Halina Miller is a Nursing Coordinator at Chilton Medical Center and has worked in the field for over 38 years. She is a Reiki Master, Spiritual Healer and incorporates the use of vibrational healing through Tibetan Healing Bowls. Halina has created a Healing Room at the hospital for staff to decompress and stay centered through self-healing modalities and meditation. She maintains a private practice specializing in Reiki Healing.
---
Health Care Decision-Making/Anna's Angels
How to plan for difficult health care decisions, prepare documents that will ensure a level of care consistent with your wishes and best interests for yourself or loved ones. "Anna's Angels" presentation and discussion, including developing, organizing, assessing, implementing and facilitating quality care.
Rev. Randy Parks, Manager of Pastoral Care and Chaplain at Newton Medical Center in Newton, NJ is a Board Certified Chaplain through the Association of Professional Chaplains. He also served as Pastoral Care Manager/Chaplain at Franklin Hospital Medical Center in Valley Stream, Long Island, and took his clinical training at New York Hospital, Memorial Sloan Kettering Cancer Center and Lennox Hill Hospital in NYC. He is an ordained Baptist minister and endorsed for healthcare chaplaincy through the Cooperative Baptist Fellowship. In addition to healthcare chaplaincy, he has served on staff of Baptist, Congregational and Episcopal churches in the Northeast.
---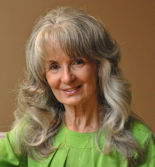 Janet Pfeiffer, Award-Winning Author and President of Pfeiffer Power Seminars
Be Not Afraid: Turning to God in Times of Fear and Uncertainty
Facing life's uncertainties with unwavering faith; a closer relationship with God alleviates worry and anxiety and restores inner peace.
The Healing Power of Forgiveness
A step-by-step guide, using scripture, lecture and personal stories, on how forgiveness can heal and create lasting peace within your heart.
Janet Pfeiffer, international inspirational speaker, globally syndicated radio host, holistic life coach and award-winning author has appeared on CNN, Lifetime, ABC News, The 700 Club, NBC News, Fox News, The Harvest Show, Celebration, TruTV and many others. She's been a guest on over 100 top radio shows (including Fox News Radio), is a contributor to Ebru Today TV and hosts two globally syndicated radio shows, Anger 911 and Between You and God (both top rated shows on iHeart Radio).
She's a contributor to the Dr. Phil Show, an adjunct instructor at County College of Morris, is a former columnist for the Daily Record and contributing writer to many top publications including The Wall Street Journal, Huffington Post, Women's World and more.
A consultant to corporations including AT&T, U.S. Army, U.S. Postal Service, and Hoffman-LaRoche, Janet is N.J. State certified in domestic violence, was an instructor at a battered women's shelter for fifteen years, and is the founder of The Antidote to Anger Group. She specializes in healing anger and conflict and creating inner peace and writes a weekly blog.
Janet has authored 9 books, including the highly acclaimed The Secret Side of Anger and her most recent, The Great Truth.
---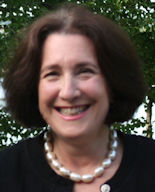 Terri Reicher JD, LLM

End-of-Life Decision-Making
Topics will include Conflict Resolution at the End of Life: Learn about the national initiative designed to place "healthcare decisions in your hands." Familiarize yourself with the NJ POLST form - its legal, medical, and spiritual significance. This new tool complements your Advance Directive (Living Will). Proper utilization of a POLST can help focus those difficult conversations you may need to have with your physician. Included will be a discussion about the use of Bioethics Mediations to help resolve end of life disputes.
Terri Roth Reicher serves as the Bioethics Attorney for Chilton Medical Center and is an Adjunct Professor of Law at William Paterson University.  She writes and lectures frequently on issues in Bioethics. She has taught at Seton Hall Law School and at the Thomas Jefferson University School of Medicine.
Ms. Reicher is a frequent trainer for the NJAPM (NJ Association of Professional Mediators). She is a charter member of the NJ chapter of the National Association of Distinguished Neutrals and currently serves as the President of the Marie Garibaldi ADR (Alternative Dispute Resolution) Inn of Court.
Ms. Reicher holds a BS from the Wharton School, University of Pennsylvania, a JD from Vanderbilt University School of Law and holds an advanced law degree from Seton Hall University, where she was a member of the first LLM class in Health and Hospital Law.
---
Leah Scilingo – RN, MSN, Adult Nurse Practitioner, Psychiatric Nurse Practitioner
Practical Ways to Deal with Anxiety
Anxiety is a common and very treatable condition. This workshop will give you ideas on how to both prevent and handle your anxiety. They will include ways to deal with sleeplessness and anxiety such as deep breathing, guided imagery, muscle relaxation and more.
Leah Scilingo has been a nurse for over 30 years in various areas from Neonatal ICU, Correctional Health up to Behavioral Health. Leah works at Chilton Medical Center as a Psychiatric Nurse Practitioner, and outside the hospital as an Adult Nurse Practitioner. In addition she teaches Mental Health at Lincoln Technical Institute as an Adjunct Professor and has also been a Clinical advisor. Leah does volunteer work as a former member of the Bd. of Health in various towns, has done Parish nursing, and helps out at the local food bank. She will be teaching various ways of dealing with everyday stress and anxiety such as deep breathing, guided imagery, and progressive muscle relaxation to name a few.
---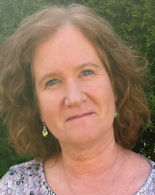 Rev. Brenda Searle-Minnella – Interfaith Minister
Care-sharing – A reciprocal Approach to Care Giving/Receiving
When you care for someone who is dealing with the complexities of aging, illness, or disability, you share intense emotions and form deep bonds. You can have the opportunity to recognize what is most deeply human – and most deeply Divine in the other," from the book Caresharing by Marty Richards. We will discuss a multilayer, reciprocal process that broadens resources, develops meaningful relationships, and enhances day-to-day experiences for both the care giver and the care receiver.
Rev. Brenda Searle Minnella is an ordained Interfaith Minister through One Spirit Interfaith in New York, New York. She serves in Pastoral Care at Chilton Medical Center. For many years, she served as prayer chaplain and meditation leader at the Center for Spiritual Living in West Orange, New Jersey. She also provides workshops and officiates at Interfaith ceremonies.
---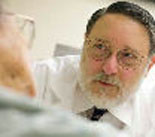 Jon Sugarman, DNP, MSN, BSN, GNP-C, ANP-BC, PMHNP-BC, CDP
Neighbors and Friends: Emergency Department Without Walls
Attendees of this workshop will:
• Understand the changing demographics in the United States and appreciate the impact of the growing geriatric population on health- and spiritually-based care.
• Understand how the elderly population differs from other, younger generations in terms of health, symptoms of disease and the quality/level of care provided by our current healthcare system
• Recognize the shortcomings and potential pitfalls of care rendered to older patients in most emergency departments
• Understand why physicians don't like to care for older patients
• Appreciate the importance of faith-based care of older populations
• Learn some of the medical and spiritual symptoms and danger signs that may indicate poor health and predict negative outcomes among older people
Following a business career of 35 years, Jon Sugarman entered the nursing profession in 2005 at age 56 as a bedside nurse. He went on to earn a Master's degree and a Doctorate of Nursing Practice at UMDNJ as well as a post-doc certificate in psychiatry and mental health at Rutgers School of Nursing. He is triple-boarded as a nurse practitioner in adult care, geriatric care and behavioral health, and is a Certified Dementia Practitioner. Over the last several years, Jon has worked in long term and skilled nursing facilities providing psychiatric medication management and related behavioral health services to residents. More recently, he worked in the Emergency Departments at Overlook and Morristown Medical Centers as part of their effort to create and implement geriatric-centered services leading to the establishment of Geriatric Emergency Departments.
---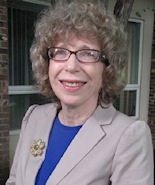 Andrea Wasser-Malmud – LCSW, CCBT, CFT, Chief Professional Officer for NewBridge Services
Active Listening – More than words can say
The gift of feeling heard: active listening is a method of engaging others in relationships and building trust. It removes roadblocks to effective communication and problem solving. We will review skills that enhance our ability to focus on the essential information being communicated, ensure that the person we are speaking with feels validated and understood, and strengthen and deepen our bonds.
Andrea Wasser-Malmud, LCSW, CCBT, CFT, is the chief professional officer for NewBridge Services. Her NewBridge career has spanned nearly 30 years. She currently runs the Adult and Family Services Department, and oversees the operations of the Senior Services and Partial Care (day treatment) departments. In her clinical role, she runs the anger management program, "Cool Under Fire."
Previously, Ms. Wasser-Malmud served as a mental health worker at Fair Oaks Hospital in Summit, NJ, and a psychiatric social worker at Essex County Hospital Center in Cedar Grove, NJ. She holds a master's degree and license in social work and certifications as a cognitive behavior therapist and forensic therapist. Her primary interest is in ensuring that the concepts of wellness and recovery are a guiding force throughout the agency. Her "Wonders of Wellness Initiative" (WOWI) was recently highlighted in the publication of the NJ Association of Mental Health and Addictions Agencies.
---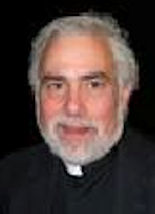 Father Robert W. Wisniefski – Catholic Chaplain, Chilton Medical Center

Dealing with Substance Abuse – What You Can Do: Spirituality of Recovery
Learn how following the 12 steps of AA/NA is a good model not only for people in recovery, but for each of us. Practical steps will be discussed regarding what to do about recovery for yourself or someone you care about.
Father Bob Wieniefski is a Catholic Chaplain at Chilton Medical Center. He has been a Priest for 36 years and has extensive experience working with individuals recovering from alcoholic and drug abuse.